Events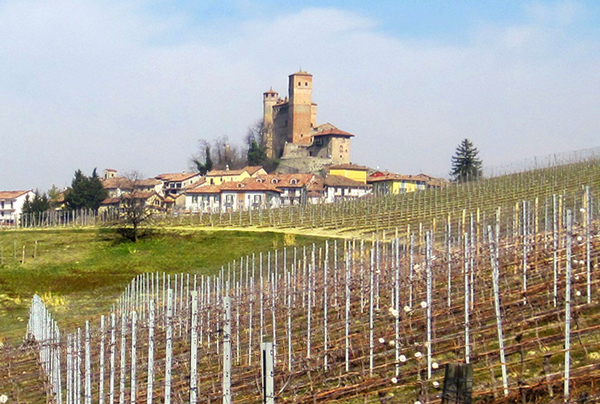 Piemonte Tasting
 February 13
 Come join us on Saturday, February 13 for a tasting of Piemontese wines from northwestern Italy. Here's a great chance to experience a delicious array of wines, and especially, the noble grape, Nebbiolo, of Barbaresco and Barolo!.
2014 Vino Rosato
Cantine Elvio Tintero
2013 Dolcetto di Diano d'Alba "Sorì Santa Lucia"
Il Palazzotto
2013 Barbera d'Alba "Bricco Ravera" 
Benevelli Piero
2012 Barbaresco "Vicenziana"
Silvio Giamello
2010 Barolo Bussia "Cascina Dardi"
A. & G. Fantino
2014 Moscato d'Asti "Sorì Gramella"
Cantine Elvio Tintero
Tasting wines will be 15% off in the shop
during the tasting!
…

Eating and Drinking the GR20:
A Culinary Adventure Across Corsica's Haute Route
Presented by Pink Zebra SF & Kermit Lynch Wine Merchant
 The GR20 is one of the world's most challenging hiking trails, covering over 110 miles of rugged mountainous terrain across the breathtakingly beautiful Mediterranean island of Corsica. Join us for a culinary tribute to the GR20 on a journey of flavor across the Île de Beauté: you will feel the sun, smell the maquis, and taste the salty sea air through the island's stunning wines, creatively paired with Chef Jesse Koide's unique twist on Corsican cuisine.
Featuring wines from Antoine Arena, Yves Leccia, Comte Abbatucci, and Clos Canarelli
Monday, February 22
Dinner: 7:00 pm
Ticket Required / Seating is Limited
For Menu & Reservations visit:
Part 1 of a 3-part dinner series:
Feb 22 & 29: Corsica – "The GR20"
Mar:14 Punta Crena – "Il grifo di mare"
Namu Gaji | 499 Dolores St. | San Francisco, CA | 415.431.6238