Events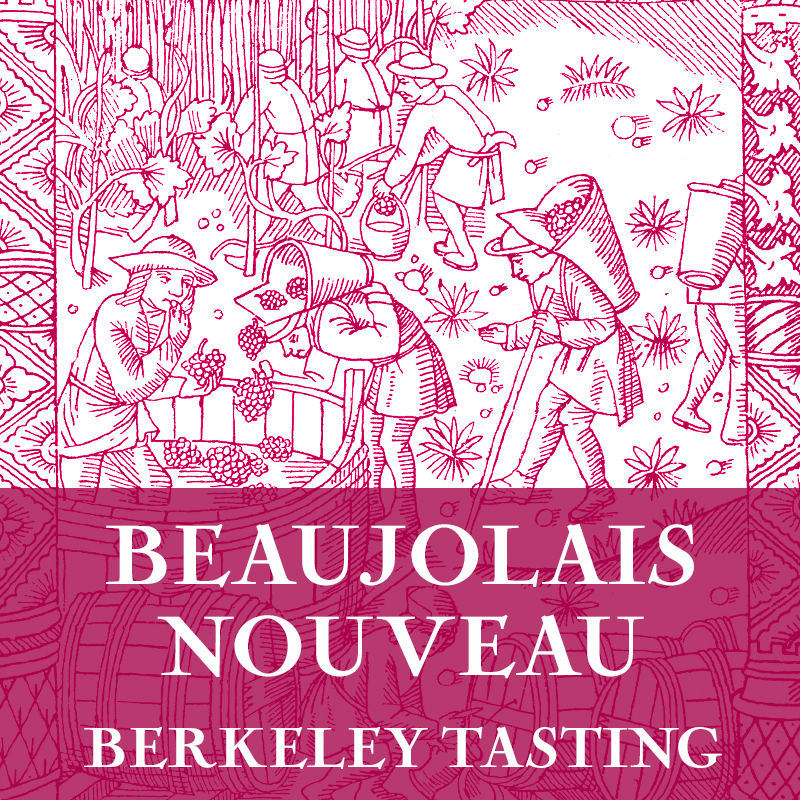 Come join us on Saturday, November 21, and taste our recently arrived Beaujolais Nouveau! Kermit visited Beaujolais in October and said this of the 2015 Nouveau:
         It has depth, and the lovely perfume invites you in to explore those depths. It's also a pretty fleshy mouthful of wine, with a welcome tannin. I doubt there will be any left in the bottles once they've been uncorked.
It'll be a real treat to compare them to the cru Beaujolais we'll be pouring as well.
November 21
3:30-5:30 pm

$25
Flight of six wines
Hors d'oeuvres by Bartavelle

Brut "Effervescence" • Nicole Chanrion
2013 Saint-Véran Les Pommards "Vieilles Vignes" • Domaine Robert-Denogent
2015 Beaujolais Nouveau • Domaine Dupeuble
2015 Beaujolais Nouveau • Jean Foillard
2014 Julienas "Beauvernay" • Domaine Chignard
2013 Régnié •  Charly Thévenet