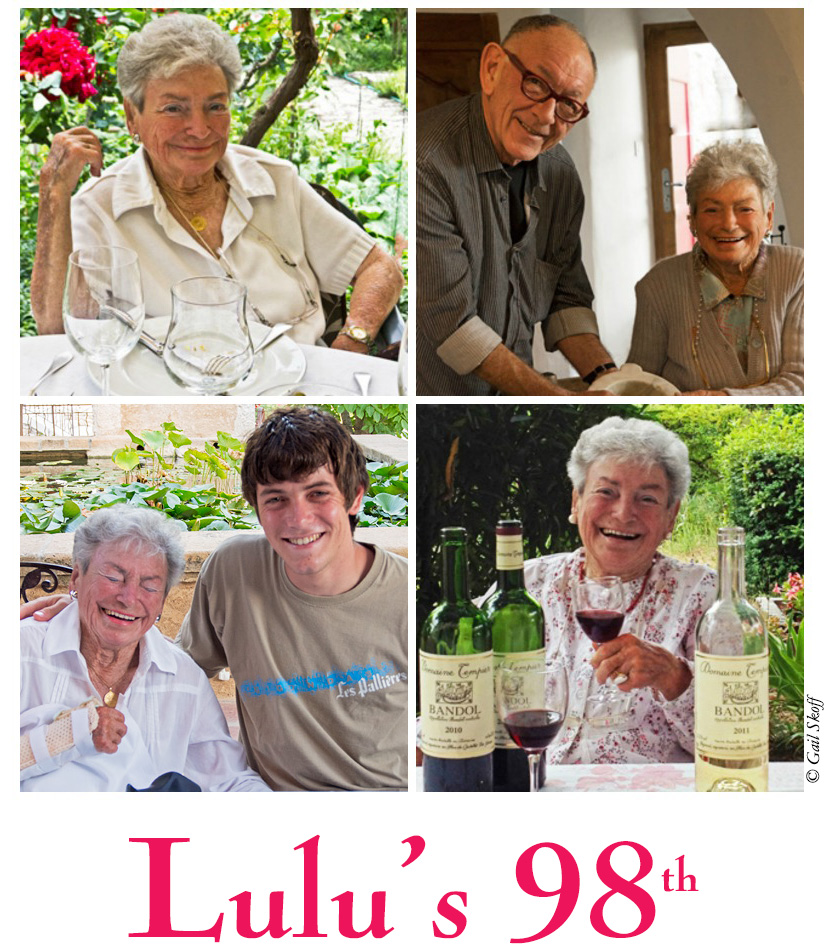 Happy
 birthday dear Lulu, happy birthday to you. Ninety-eight years young and still warming so many of our hearts with the twinkle in your eyes—I wonder if you know how influential your positive attitude is to us lucky enough to have encountered you on our travels along life's sometimes rocky road. You are to some, an educator, and your class is titled
How To Enjoy Life
. Well, I wonder, could there be any lesson more important than that? A big hug from me, Gail, Anthony, Marley, and all the staff at KLWM.
   

AND YOU
, dear staff, dear clients, should you have some birthday thoughts or memories for Domaine Tempier's Lulu Peyraud, please, please, pretty please, send them along to us in English or French. We'll translate if necessary and post them and of course make sure Lulu receives them. Simply leave a comment at the bottom of this post.
And any of you with a bottle of Domaine Tempier around the house, Dec. 11 is a good day for pulling a cork and raising your glass to the unforgettable, irresistible, irrepressible Lulu Peyraud.