Italy – how mystifying and mythologized of a country can it be, especially concerning its culinary and wine culture? When traveling in this lush Mediterranean nation, it is a land of extremes – things never seem to go as planned, and yet, the outcome for just about any situation seems to lead to incredible homemade regional food and outstanding wines. In the vast beautiful countryside of this proud country, our producers embody this way of life with open arms. Here is the first of many visits that I made during this trip. – Adriel Taquechel
When you drive to this villa, the first thing you may notice is that the many country roads leading to it—not far from the city of Siena—seem mesmerizingly repetitive, with only the beauty of the rustic countryside to provide distraction. Indeed, this setup is the perfect location for the stoic, regal Villa di Geggiano. The beautiful front gardens of the villa, which date back to the mid-19th century, can make any traveler stop in his or her tracks.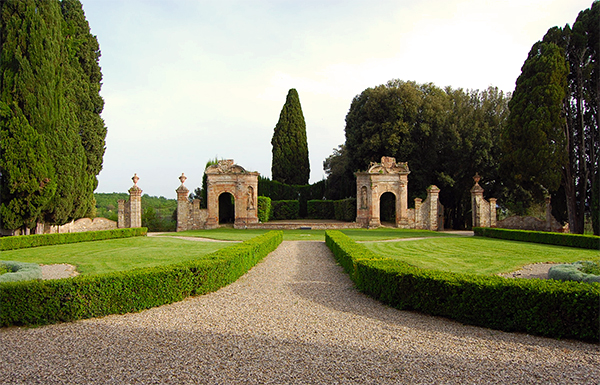 We park the car and immediately find winemaker Alessandro Boscu Bianchi Bandinelli. To his left, a group of men are effortlessly bottling wine in a meditative, clockwork momentum. He informs us that he has been bottling all day and promises to show us around as soon as he finishes. To pass the time, he seats us in front of the gardens and brings us a nice bottle of the 2013 Bandinello Toscana along with a plate of homemade salumi, and recommends that we pick some fresh fava beans from the walled garden to pair with fresh pecorino. He later tells us that he has bottled his entire production for the year on that very day, a grand total of nine thousand bottles! "It's a great feeling—the same one as fully raising a child," he mentions. "But there's always work to do the next day."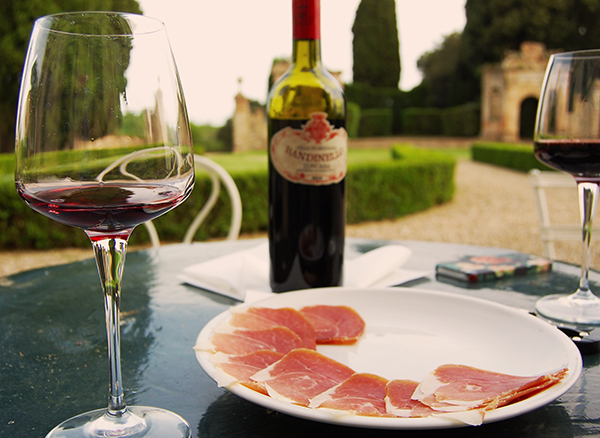 Alessandro is the ultimate host: full of stories, charismatic, and very funny. He is a highly engaging, proud individual who works extremely hard in the vineyards and cellar while his brother Andrea handles the villa's business aspects locally and abroad.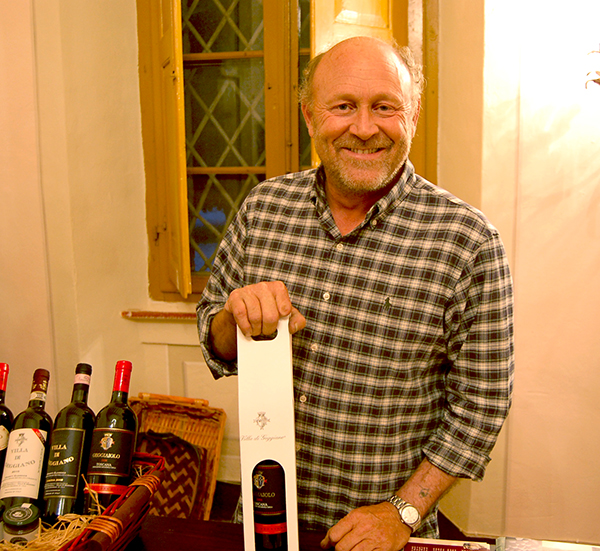 Alessandro and his team make a genuine Chianti Classico. You won't mistake it for a California Cabernet or an Argentine Mendoza. His meticulous care in maintaining the vines and tireless work in the cellar are essential to the soulful wines crafted at this stunning, down home, lived in, ancient masterpiece of a villa. The wine? Rustic and regal, unbelievably welcoming down to the final swallow.