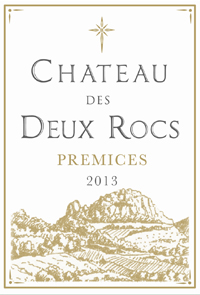 Jean-Claude Zabalia, one of the Languedoc's most talented vignerons, spent over twenty years at Saint Martin de la Garrigue before striking out on his own to start Château des Deux Rocs. Like any new venture undertaken by a seasoned veteran, Jean-Claude did his homework. In his many searches for great
terroir
in the Languedoc, he came across Cabrières—an area already known for producing outstanding rosé, but what he found was so much more.
The vines of Jean-Claude's new domaine, Château des Deux Rocs, are located in the isolated Vallé des Crozes. This enclosed valley is protected from the dominating winds of the region and benefits from more than 220 days of sun per year. His vines are planted at nearly 1000 feet above sea level in deep schist soils, higher than anyone in the region has planted before. These elements lend a delicate and finessed nature to both the rosé and red.
Our two bottlings from Deux Rocs are aptly named "Prémices," meaning a sign of things to come—we certainly believe that great things are to come from this exciting new domaine.