PRE-ARRIVAL OFFER
2010 DOMAINE CLAPE
by Dixon Brooke
Ah, here we are in the northern Rhône, home of the great Syrahs. Or even better, kingdom of the great Syrahs. But finding the true masters who can guide these Syrahs to the summit, to the pinnacle, well, they don't seem to be proliferating. There are few aromas as intoxicating or as easily recognizable as old-vine Syrah from the great terroirs of Côte Rôtie, Hermitage, and Cornas, vinified without the use of new oak barrels. The barrique trend and the replanting of vineyards on easier-to-work, mechanizable terrain have both been a scourge on this region, once the home of countless great wines. We find ourselves forced to limit our selection to what we feel are truly representative examples. It is our honor to offer you the opportunity to purchase on pre-arrival terms the textbook Cornas of one of the northern Rhône's living Syrah legends. Now made by three generations working side by side—founder Auguste, son Pierre-Marie, and grandson Olivier—these wines continue to set the standard for the appellation and the entire region. We don't see that changing anytime soon.
2010 CORNAS
$83.00 per bottle $996.00 per case
2010 CORNAS "RENAISSANCE"
$54.00 per bottle $648.00 per case
Pre-arrival terms: Half-payment due with order;
balance due upon arrival.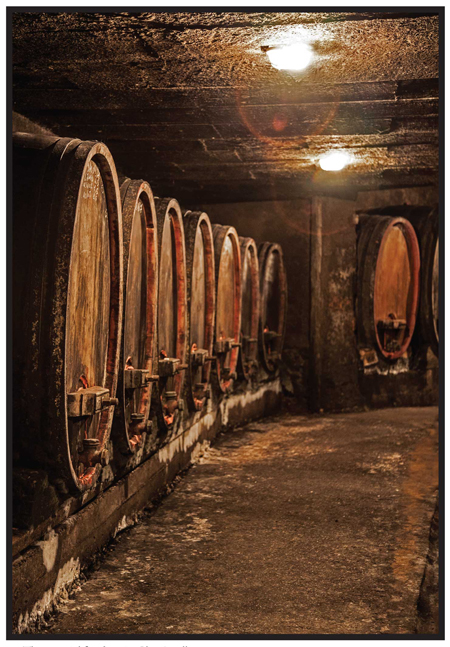 The essential foudres in Clape's cellar © Gail Skoff