We Taste In The Morning (sometimes)
Most of our staff tastings take place at night after the retail shop closes. However, when all the stars align, we taste in the morning. The presence of Aubert de Villaine in Berkeley brought together the heavenly bodies the other morning and we tasted his stunning reds and whites from the Côte Chalonnaise. Aubert is a preternaturally friendly Burgundian who carries himself with a humble nobility. Perhaps he is acutely aware of the sense of malice that one could derive from over-thinking his last name – Villaine.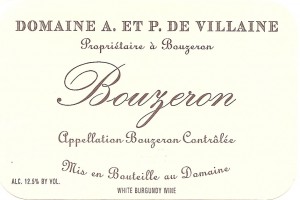 We tasted his 2006 Bouzeron ($20) which was stunning: round and complex while still retaining the mineral racy-ness of the Aligoté grape. His 2006 reds, the La Fortune ($32), La Digoine ($38), and Mercurey ($42) were showing particularly well. They each had a classic sense of burgundian balance and finesse with the Mercurey showing great structure and potential for cellaring. The jewel of the morning was a special gift that Aubert brought us – a 1997 Montrachet from Domaine de la Romanée Conti. Complexity beyond description. Without question, the most memorable white Burgundy I've ever tasted before noon.