Rosé Season Approaches
Any time someone uses a superlative to describe one of our wines, we tend to appreciate it and enjoy the fact that someone else out there enjoys our wines as much as we do. Kermit has long described the Bandol Rosé from Domaine Tempier as the best rosé in the world. Jeremy Parzen of the blog Do Bianchi apparently agrees. Check out his posting here.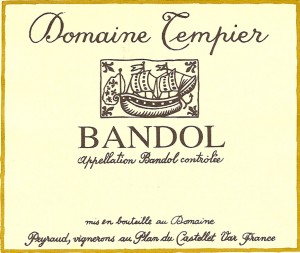 Rosé season is quickly coming upon us, w
ith our first large shipment of rosés arriving in Berkeley in mid-May. If the May shipment of rosés taste anything like the one 2008 rosé that we currently have available (2008 Coteaux du Languedoc Rosé, St. Martin de la Garrigue – $12) then we will have another full season of excellent rosé quaffing. Look forward to drinking rosé from Provence, the Languedoc, the Rhône, Burgundy, and the Loire Valley all summer and fall long.