Tasting Recap 6/10/09: Great Summer Wines
Every once in a while during tastings an unintended theme emerges that ties a number of wines together. A theme that goes beyond wines coming from the same region or having similar blends but something that connects seemingly unrelated wines in a way that pre-tasting, one probably would not have put together. Last night's emergent link between the wines was "refreshment," and how apt it was that right at the beginning of summer, a large shipment of refreshing, thirst quenching wines would arrive.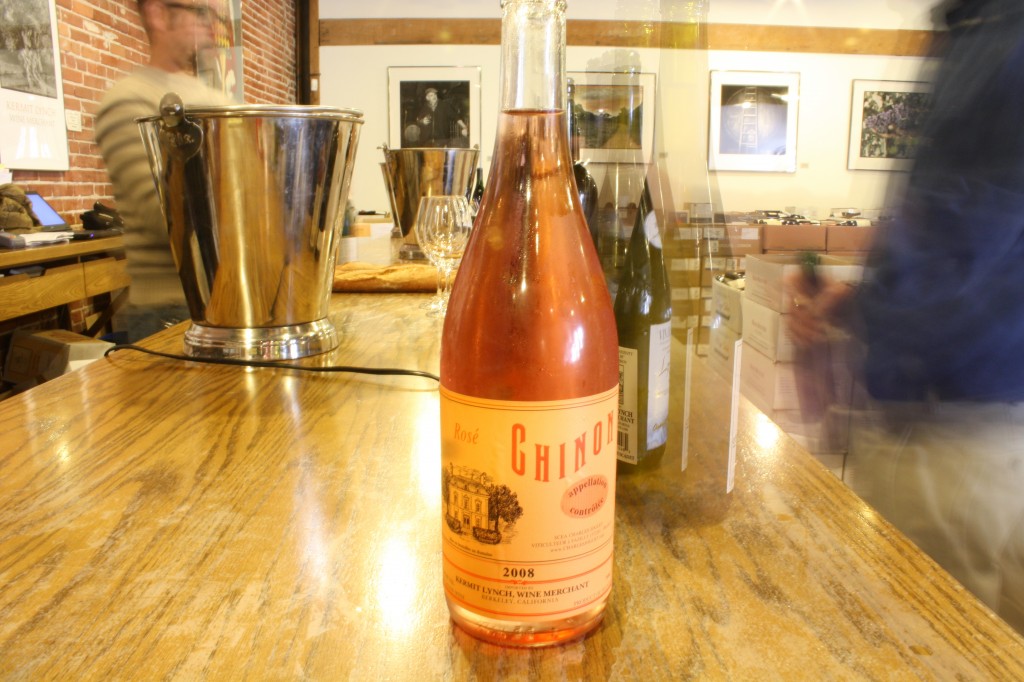 More often than not we start our tastings with rosé and then move on to the whites. The lone rosé of our latest shipment of wines was the 2008 Chinon Rosé from Charles Joguet ($17.95). We've imported this rosé since the '70s, back when it was $3.95 a bottle and Kermit originally described it as "an uncommon treat." We hope that after bringing the wine in for three decades this rosé has become a little more common. The '08 Chinon Rosé is delicate, with a hint of peppery spice and subtle cranberry and rhubarb fruit. Outside of the innate refreshment of this wine, my favorite part is the label. The domaine doesn't seem to have changed their rosé label…ever (or any of their other labels for that matter).
We stayed in the Loire and moved west to the land of oyster wines: Muscadet. We are now in our third vintage with Eric Chevalier who makes excellent crisp Loire whites that we can't seem to keep on the floor. Chevalier's wines won over the staff immediately when we first started importing them and the 2008s have upheld this excellent standard. We started with his 2008 Muscadet "Côtes de Grand Lieu" ($14). It is razor sharp, with intense minerality and a striking oyster shell earthiness. Do not miss this bottle. We followed the Muscadet with Chevalier's clean and bright 2008 Chardonnay ($12.95). This is a perfect summer wine for sipping or to pair with light seafood fare. Also, for ease of identifying the importer, the Chardonnay carries our new "Imported by Kermit Lynch" front label, something you'll start seeing more of in the future.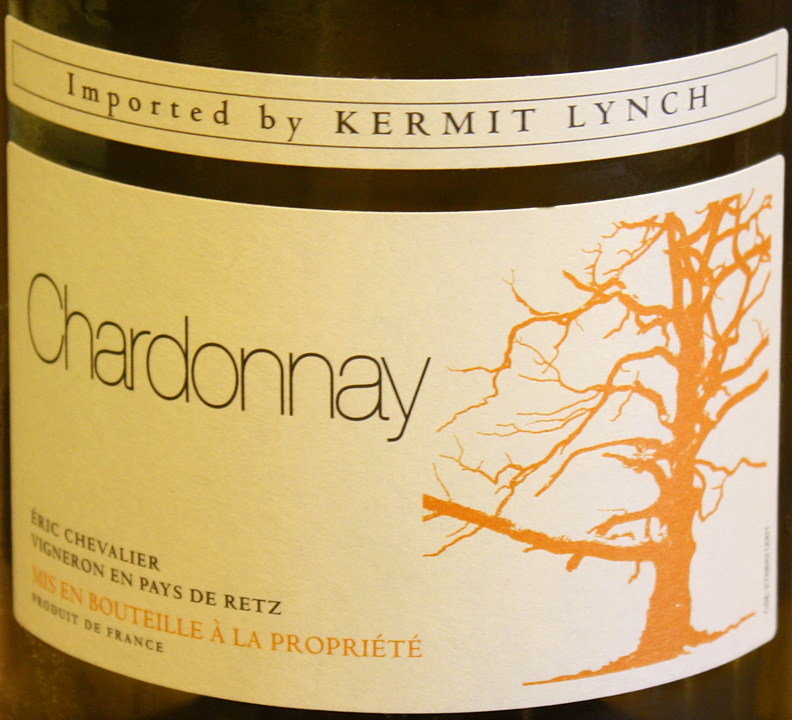 From the Atlantic coast, we moved clear across the country to the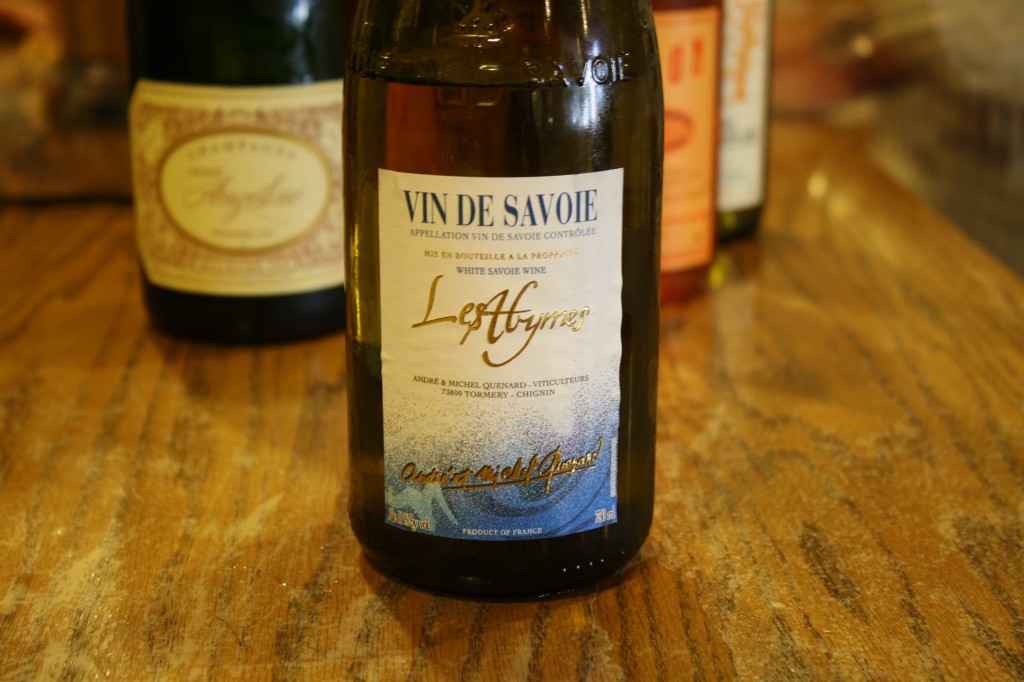 Savoie in the French Alps. The 2008 Vin de Savoie "Les Abymes" from A. & M. Quenard ($16) is a staff favorite that we wish we could keep on the floor year round. 11% alcohol, a hint of frizzante, and fresh like spring water, this wine defines the word "quaffer." Here's what Kermit had to say when he first started importing this wine in 2002:
"I find that in French wine circles I have a reputation as an importer capable of finding a market for little-known appellations. You should see some of the wild samples I receive for consideration. But every so often I find a treasure like this Abymes, and usually the price makes it more attractive."
We finished the tasting with a couple Cabernet Francs from the Loire. 2007 Loire Cab Franc is spectacular: pure, clean bright fruit with beautiful balance and finesse. The first of the reds was the 2007 Chinon "Cuvée Terroir" from Charles Joguet ($17.95). Elegant, soft and textured fruit mark Joguet's "Cuvée Terroir." This is an excellent wine to drink now. It is very accessible and would pair well with any style of chicken.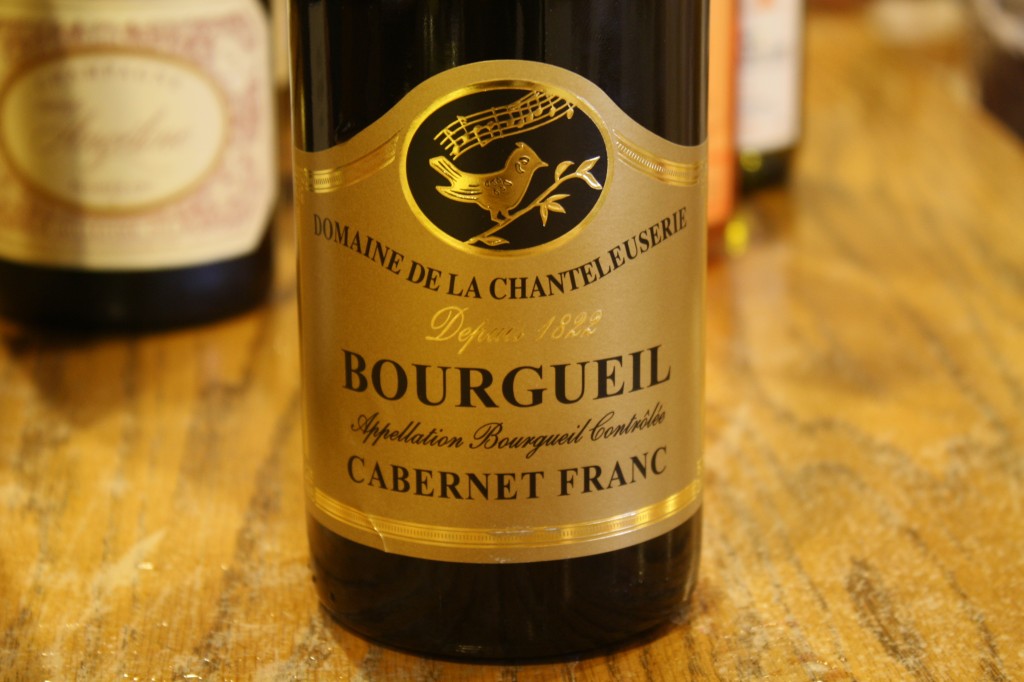 The 2007 Bourgueil "Vieilles Vignes" from Domaine de la Chanteleuserie ($16) is one of a number of wines that has a value price but is absolutely worth putting in your cellar for 5 to 10 years. This wine is young with firm tannin, a hint of smoky cedar essence and deep fruit. Don't miss out on the amazing pleasure this wine will give you with a few years of age.
Cabernet Franc is also great with just a small chill on it. If you get a chance to put a bottle in the fridge for 20 – 30 minutes, that chill will go a long way in adding a level of refreshment to these hearty wines. It'll be just like drinking it directly out of an underground cellar in France!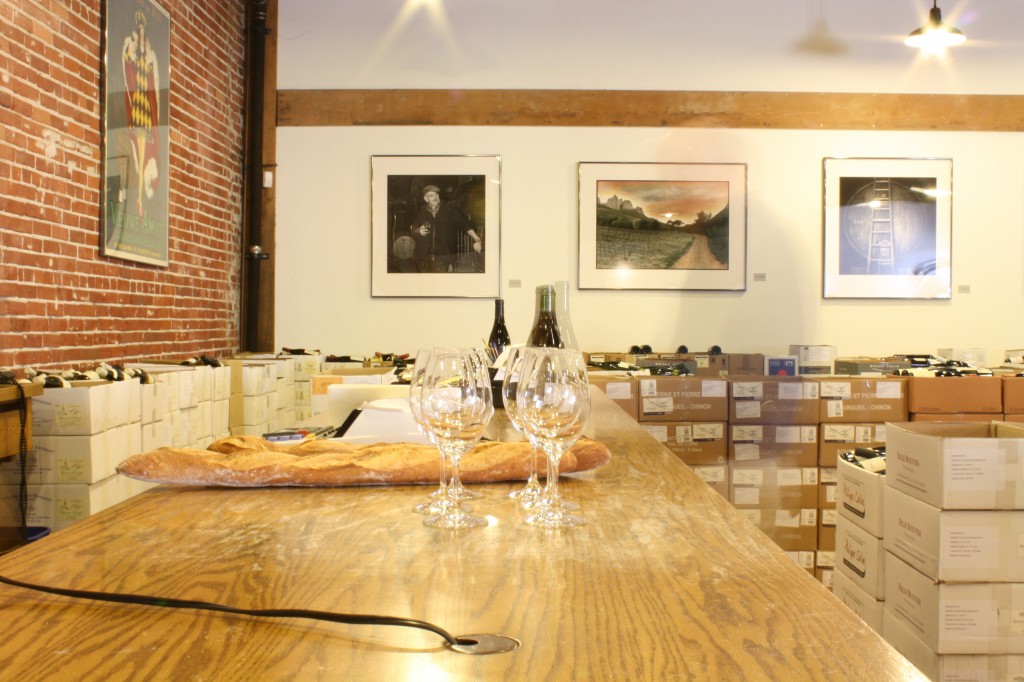 Preparing for the tasting.