Tasting Recap 6/17/09: Italian Beauties
I'm going to let you all in on a little secret…Kermit Lynch has imported Italian wines since the 1970s. Crazy I know, but it's the truth. Just like his work in France, for years Kermit has sourced small Italian producers making wines that are indicative of vintage and place. Over the past couple years we've acquired two spectacular producers from Italy: Cantine Valpane from the Piemonte and Sesti from Montalcino. The current vintages of these wines arrived this week along with our long-standing Italian producer Corte Gardoni and we tasted through the line-up last night.
We started off with the trio of wines we import Corte Gardoni. Their white, rosé, and red are low alcohol, perennial quaffers. Open any bottle and start drinking it while making dinner and let it carry you all the way through your main course.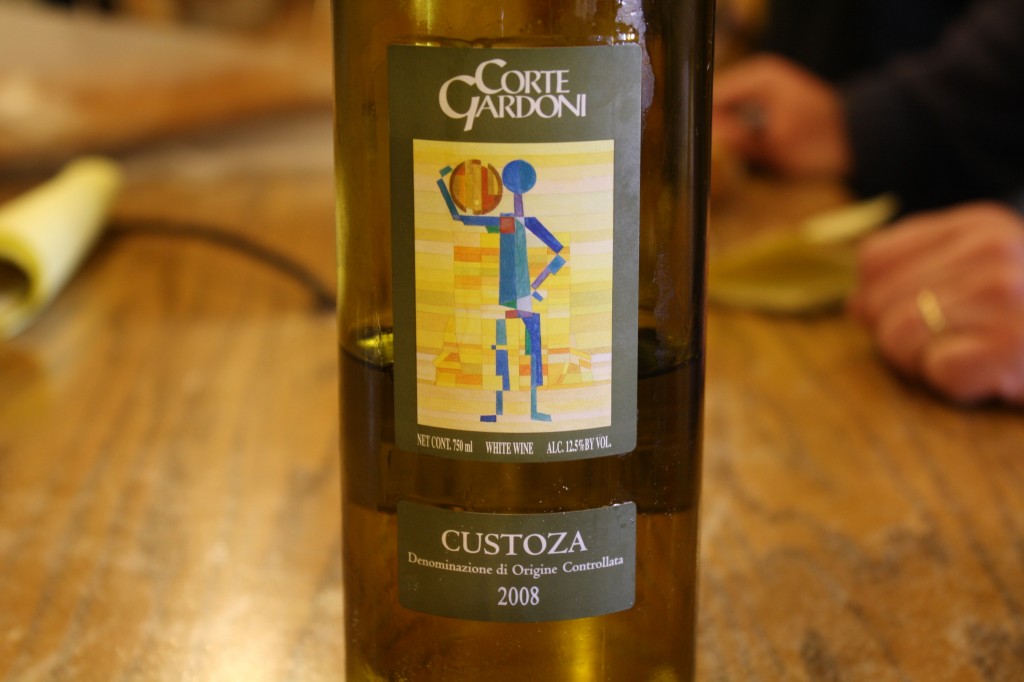 We started with their white, the 2008 Bianco di Custoza ($12.95). This white just might steal my heart away from the lean and clean Sauvignon Blancs of the Loire Valley. Fresh and bright with lively lime acidity, this wine demands to be gulped, not sipped. Similarly, while traveling from France to Italy at age 16, I became smitten with a young Italian named Claudia. I had a good time in France, but Claudia showed me that Italy could be a lot more fun. Ten years later, apparently I still reflect on my brief time in Italy. I know, I know, what does that have to do with you. Sorry. Just try the wine, please.
Following the Bianco di Custoza, we tasted the 2008 Bardolino Chiaretto ($12.95). To describe Corte Gardoni's '87 Chiaretto, Kermit wrote in the
newsletter: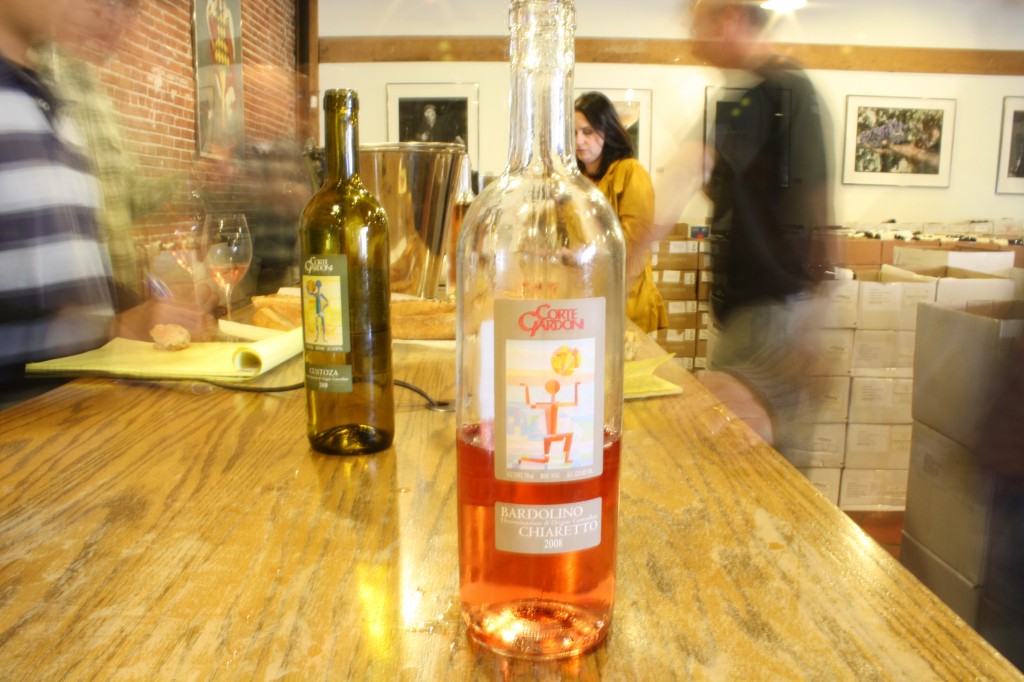 "The sun is setting. The garden is watered. The baby is googling. The chops are on the grill and you are looking at life through a rosé-colored glass of cool Chiaretto."
Wait a second. In 1988, babies used google? That's right everyone, Kermit was actually the first person to use the word "googling"…ever. I think there are some wealthy entrepreneurs out there who owe him some money. The 2008 Chiaretto is super dry, shows light cherry fruit and finishes with a nice hint of fresh herbs.
To complete the north-eastern Italian tri-fecta, we tasted the 2008 Bardolino Rosso "Le Fontane" ($12.95). Like its white and rosé counterparts, this wine is meant for young, easy drinking. Wait for a warm summer evening, put it in the fridge for 20 minutes before serving to add just a bit of chill to it, and have some fun.
We then moved west across northern Italy to the Piemonte and tasted a new Barbera arrival from Cantine Valpane. Pietro Arditi of Cantine Valpane makes wine in the north-east corner of the Piemonte, in Monferrato. The 2001 Barbera del Monferrato "Valpane" ($19.95) is the perfect counterpart to any rich Italian meal. 2001 is the current release and it is just starting to show some elegant signs of age. If you need a bottle for a nice Italian dinner out take this wine with you. It is a big one!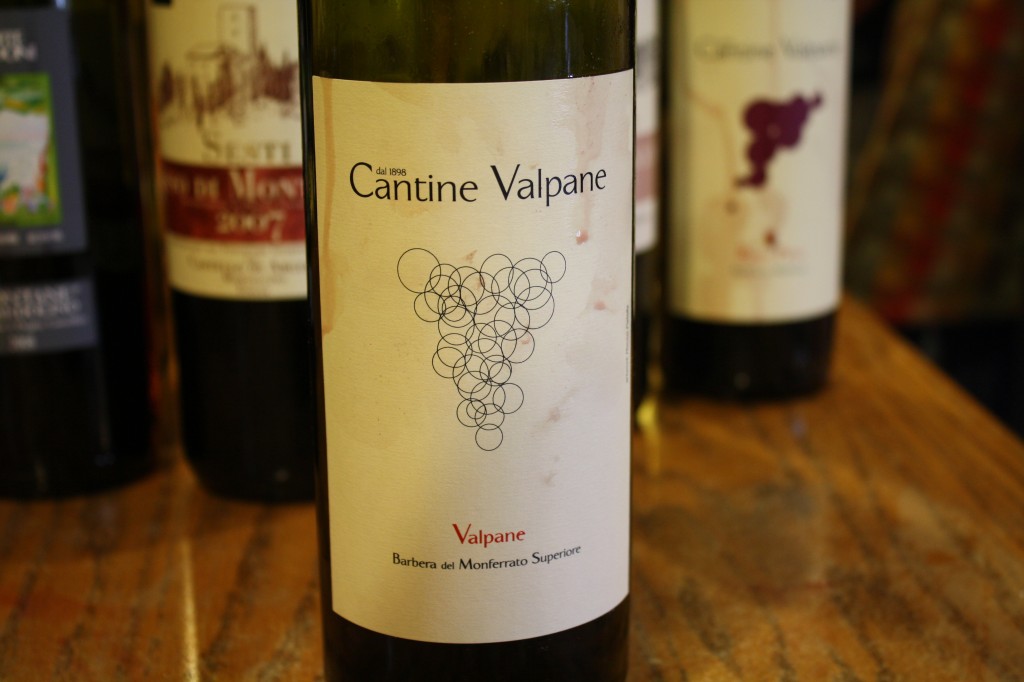 To finish the tasting, we moved south down the Italian peninsula to the Tuscan town of Montalcino. This is our second shipment of wines from our new Brunello producer, Sesti, all of which are 100% Sangiovese. Sesti provides excellent value at each of the levels of wine that they make. Their starting point is the 2007 Rosso Di Toscana "Monteleccio" ($18). It drinks well right now, showing beautiful deep fruit, an earthy, grainy tannin, and a dark lingering finish. Next in the hierarchy is the 2007 Rosso di Montalcino ($27), which is similar to the Monteleccio but ratchets up the complexity and depth on the palate. A hint of cocoa powder comes through and a firm tannin adds to the structure. If you are looking for a good value to put in your cellar for a 5+ years, this would be a great investment. If you want a phenomenal, long term investment, do not miss the final wine of our tasting, 2004 Brunello di Montalcino ($60). It is a vintage of amazing quality and longevity. This wine is classic Brunello –  powerful, structure driven, and loaded with fruit and flavor. Abbondanza!