Bring On The Corks!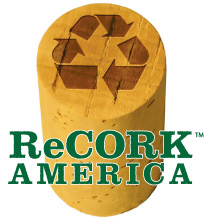 Our retail shop in Berkeley has now partnered with ReCork America to start collecting and recycling natural corks. 13 billion natural corks enter the market each year with most of them ending up in a landfill. The way the program works is, you bring us your corks, we send the corks to ReCork America's warehouse in Napa, and they find an application for the corks through recycling and reuse as new products. Some of these applications include using recycled corks for soil amendment in compost, grips for sports equipment, flooring, packaging materials, and to replace wood chips or sand under playground equipment (don't forget the children).
So it doesn't matter if your corks are big, small, composite (like sparkling wine corks), stained or falling apart, bring them to us and we'll take care of the rest. At this time, the program only applies to natural cork so please, no synthetic or screw-cap enclosures. To learn more about or become involved with ReCork America please visit their website at recorkamerica.com.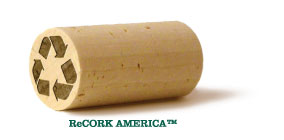 Cork recycling at Kermit Lynch Wine Merchant is fun and easy. Here are some pictures of salesman extraordinaire, Michael Butler, honing his cork recycling technique.
Step 1: Remove Cork From Bottle
Step 2: Carry Cork To Receptacle
Step 3: Drop Cork In Designated Receptacle
Advanced Cork Recycling Technique: Using a Box