Low Alcohol Wine Selection
Long ago I learned to appreciate subtlety and finesse in a wine.  Maybe that's why I work here, right?  But I use those descriptors often when I speak about wine – especially a wine that draws you in seductively instead of punching you in the nose, and on the palate leaves a perfumed aftertaste instead of a scorched mouth.
Usually subtlety and finesse go hand in hand with lower alcohol levels.  Last year we featured a low alcohol Sampler which was warmly received by our readers, and requests for more, more, more lower alcohol wines have increased since then.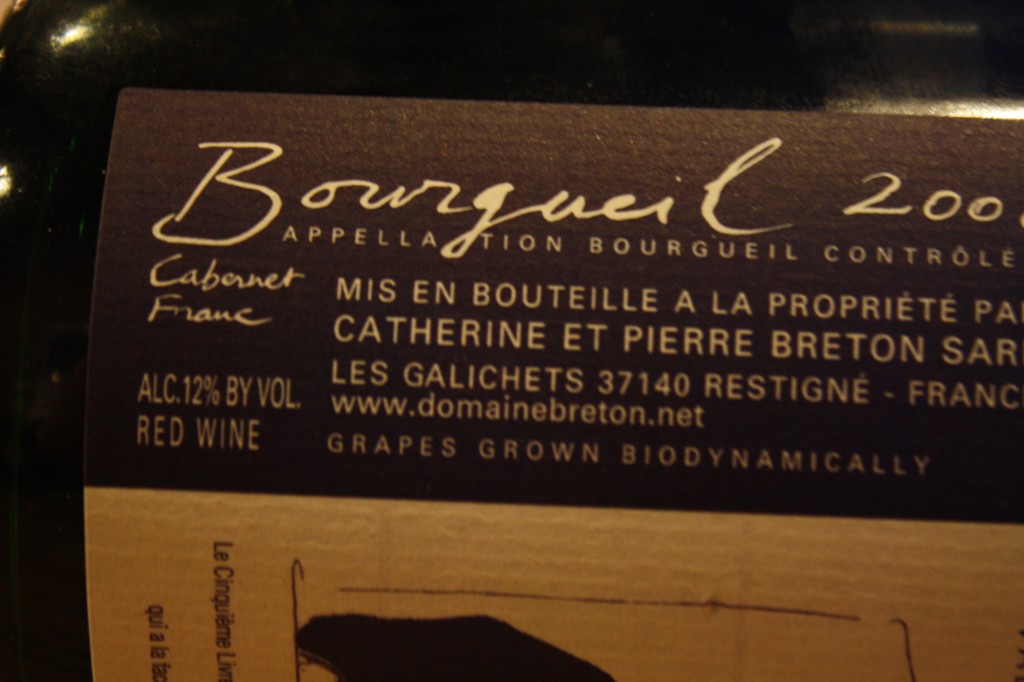 Right now we have over 70 French and Italian wines that weigh in at 12.5% alcohol or less.

Reds, Whites, and Rosés, 12.5% alcohol or less:
2008 Bordeaux Blanc • Château Ducasse $14.95
2008 Graves Blanc • Château Graville-Lacoste 16.50
2005 Montagne St.-Emilion • Château de Grandchamp 25.00
2008 Vin de Pays de l'Herault Blanc "Pico" • Domaine du Poujol 13.95
2008 Coteaux du Languedoc Rosé • Domaine du Poujol 13.95
2008 Corbières Gris de Gris Rosé • Domaine de Fontsainte 13.95
2007 Corbières Rouge • Domaine de Fontsainte 12.95
2007 Coteaux du Languedoc Rouge "Cuvée Tradition • Saint Martin 14.95
2005 Crozes-Hermitage Rouge • R. & S. Rousset 16.00
2006 Vin de Pays "La Chevalière" • Patrick Jasmin 23.00
2007 Bourgogne Blanc "La Soeur Cadette" • Domaine de la Cadette 14.95
2008 Vezélay Blanc "La Chatelaine" • Domaine de la Cadette 19.95
2006 Chablis VV • Olivier Savary 28.00
2008 Marsannay Rosé • Regis Bouvier 19.95
2006 Bourgogne Rouge • Pierre Guillemot 18.95
2007 Bourgogne Rouge • Gachot-Monot 19.95
2007 Bourgogne Rouge "Montre Cul" • Regis Bouvier 24.00
2007 Côtes de Nuits-Villages • Gachot-Monot 25.00
2007 Bourgogne Rouge "La Fortune" • A. & P. de Villaine 27.50
2007 Mercurey Rouge "Les Montots" • A. & P. de Villaine 37.50
2007 Muscadet • André Bregéon 13.50
2008 Sauvignon Blanc "Unique" • Domaine du Salvard 13.95
2008 Cheverny • Domaine du Salvard 14.95
2007 Muscadet • Château Fessardière 14.95
2007 Vouvray Sec • Catherine et Didier Champalou 17.50
2008 Vouvray "Dilettante" Sec • Catherine et Pierre Breton 17.95
2008 Reuilly "Pierres Plates" • Denis Jamain 17.95
2007 Reuilly "Pierres Plates" • Denis Jamain 17.95
2007 Pouilly-Fumé VV • Régis Minet 19.95
2007 Sancerre • Domaine des Grandes Perrières 19.95
2006 Vouvray "Cuvée Fondraux" • Catherine et Didier Champalou 19.95
2008 Sancerre • Hippolyte Reverdy 24.00
2007 Vin de Pays Fié Gris • Éric Chevalier 25.00
2007 Sancerre VV • Domaine des Grandes Perrières 27.00
NV Vouvray Pétillant Brut • Catherine et Didier Champalou 19.95
NV Vouvray Pétillant Brut "La Dilettante" • Catherine et Pierre Breton 19.95
2008 Reuilly Pinot Gris Rosé • Denis Jamain 17.95
2007 Bourgueil "Les Alouettes" • Domaine de la Chanteleuserie 13.95
2007 Chinon "Les Granges" • Bernard Baudry 14.95
2007 Chinon "Cuvée Terroir" • Charles Joguet 17.95
2008 Bourgueil "Cuvée Trinch" • Catherine et Pierre Breton 17.95
2007 Chinon • Bernard Baudry 18.00
2007 Bourgueil "Galichets" • Catherine et Pierre Breton 22.00
2006 Chinon "St. Louans" • Catherine et Pierre Breton 32.00
2006 Bourgueil "Les Perrières • Catherine et Pierre Breton 34.00
2008 Beaujolais • Domaine Dupeuble 12.95
2007 Beaujolais • Cédric Vincent 14.95
2008 Vin de Pays des Gaules • Marcel Lapierre 14.95
2007 Brouilly • Château Thivin 18.95
2007 Côte de Brouilly • Nicole Chanrion 22.00
2007 Côte de Brouilly • Château Thivin 19.95
2007 Fleurie "Les Moriers" • Michel Chignard 24.00
2006 Fleurie "Les Moriers" • Michel Chignard 24.95
2007 Morgon VV • Guy Breton 28.00
2008 Bianco di Custoza • Corte Gardoni 12.95
2008 Moscato d'Asti • Tintero 9.95
NV Prosecco di Conegliano Brut • Sommariva 13.95
2008 Vin de Savoie "Les Abymes" • A. & M. Quenard 16.00
NV Vin de Bugey-Cerdon "La Cueille" • Patrick Bottex 22.00
NV Cuvée R • Veuve Fourny 59.00
NV Blanc de Blancs 1er cru • Veuve Fourny 45.00
NV Clairette de Die Brut • Achard-Vincent 19.95
NV Clairette de Die Tradition • Achard-Vincent 25.00
NV Brut Réserve "Cachet d'Or • J. Lassalle 42.00
2007 Alsace Blanc • Kuentz-Bas 12.95
2007 Pinot Blanc • Kuentz-Bas 14.95
2007 Riesling "Tradition" • Kuentz-Bas 16.95
2007 Muscat "Katzenthal" • Meyer-Fonné 19.95
2007 Sylvaner VV • André Ostertag 19.95
2007 Pinot Blanc "Barriques" • André Ostertag 20.00
2006 Gewurztraminer "Vignoble d'E" • André Ostertag 36.00