December Newsletter Now Online
The December newsletter is now available! Download the PDF here.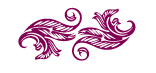 Highlights from this month's newsletter…
Special Holiday Hours With Kermit Lynch
Open Sunday, December 20 & Monday, December 21
11 a.m.–6 p.m.
To ensure that you have enough wine for the holidays, we'll be open extra hours in late December. As an added attraction, Kermit will make a point of being in the store from 4 to 6 p.m. on Sunday the 20th and Monday the 21st to chat, sign his books and new CD, and talk wine with you.
During those two days, and two days only, we will have a special "Inspiring Thirst Sampler" that will include six classic Kermit Lynch wines and a copy of his book Inspiring Thirst. If you come in Sunday or Monday, Kermit will sign it and sell it at only $19.95.
Details of the Inspiring Thirst Sampler will be announced here on our blog and through our email list. Sign up here if you're not on the list. See you then!

Four Samplers!
12 bottle Holiday Sampler
Once again, we are doing our best to make holiday gift giving easy on you. Choose from our various gift Samplers, or give a gift certificate, or why not a signed book from Kermit? Do you have friends on your list who deserve to know more about us?
We start you off with a Sampler chock full of bargain wines. At the Sampler discount you will be paying only $12.00 a bottle for fine French and Italian imports.
SPECIAL SAMPLER PRICE $144
***

6 bottle Italian Gift Box
Over the past couple months, our staff and customers alike have been thrilled about the tremendous values to be found in our Italian section. Our Italian selections boast a quality and typicity that is rare at such low prices. In this Sampler, we have reds, whites, and a sparkling wine coming from the regions of Piedmont, Tuscany, Veneto, and Friuli. Discover Kermit Lynch Italian wines for yourself or introduce a friend to our imports. At our Sampler price the average price per bottle is $12.00.
SPECIAL SAMPLER PRICE $72
***

6 bottle Domaine Joguet Sampler
Here is your chance to sample at a reduced Sampler price Joguet's top three vineyards from two great vintages. Either taste them to see if you want more, or put them in your cellar for future gratification.
SPECIAL SAMPLER PRICE $190
***

6 bottle Collector's Sampler
All too often we equate a good value with something that is inexpensive. Value means bang for your buck regardless of how many bucks you spend. With that in mind, here is a Sampler that is bound to please even the most discerning palate. Six bottles of great wine at a great price; add these wines to your own cellar or get friends started on collecting for themselves. This Sampler will be a welcome addition to any wine buff's collection.
SPECIAL SAMPLER PRICE $228
Download the newsletter to read details on the samplers.

2007 Northern Rhône PA
At KLWM we ardently love the pure Syrahs of the northern Rhône. We think it is the greatest, most diverse collection of terroirs for Syrah in the world, and despite the miniscule acreage, the prices remain more than correct. Everyone knows by now that 2007 was a fabulous vintage in the Rhône Valley and certainly not one to be missed from these top addresses.
Domaine Clape
2007 Cornas $972.00 per case
2007 Cornas "Renaissance" $636.00 per case
Thierry Allemand
2007 Cornas "Chaillot" $876.00 per case
2007 Cornas "Reynard" $1056.00 per case
Patrick Jasmin
2007 Côte Rôtie $636.00 per case