New Corsican Producer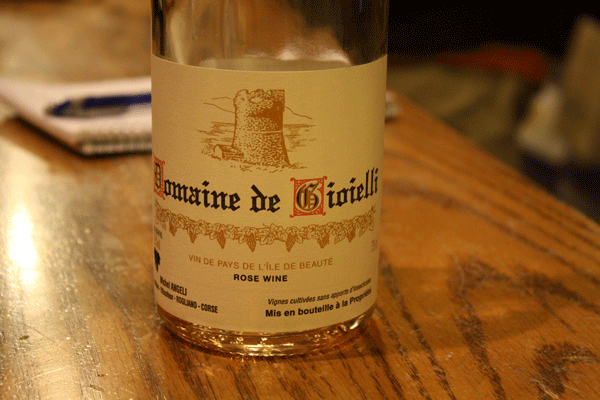 While reflecting on the new producers we've added to our portfolio over the past couple years, a common theme emerged. For the most part, we haven't added producers from well-known winegrowing areas, but instead we found gems tucked away in obscure corners of France and Italy. A few of these new producers are Pascal Janvier from Jasnières in the Loire, Punta Crena from the Ligurian coast, and our latest acquisition, Domaine de Gioielli from the Cap Corse.
Michel Angeli, the vigneron and owner of Domaine de Gioielli (joy-ee-yel-ee), is very old school. He's never exported his wines, not even to mainland France. This means you can find his wines in Corsica and Berkeley…that's it. We imported two of his 2008s, a white made from Vermentinu and a rosé made from Aleatico, Niellucciu, and about 10% Vermentinu (the Corsican spelling of Vermentino, or Rolle as it is known in France).
These wines are loaded with maquis – the herbal aroma of the Corsican scrubland. The white has a stunning spicy minerality and the rosé has a refreshing acidity balanced by a streak of creaminess that is quite reminiscent of the rosés from Bandol. Each wine retails at $28 per bottle. You'll be hearing more about these wines in the near future, but I'd recommend checking them out soon so you don't miss out.
Special Pairing Recommendation:
If you live in Berkeley, pick up a bottle of Gioielli, then pair it with a classic Brooklyn-style pie from Gioia Pizzeria up the street.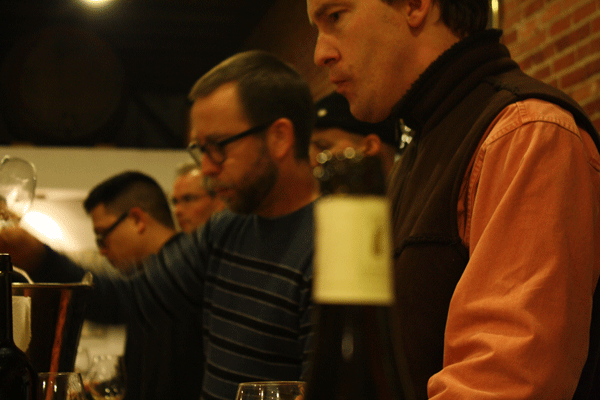 The retail staff, hard at work.