Le Tempier Rosé Est Arrivé
Little needs to be said outside of "it's here," to excite people about Domaine Tempier's Rosé. The 2009, like every previous vintage, is stunning, and lays down a serious argument for not just being one of the greatest rosés in the world, but one of the world's greatest wines. It is just so good going down.
Like with top Bordeaux and Burgundy, many people can recount the specific moment they had their first taste of Tempier rosé. My story is neither sensational, nor romanticized in any way. My first glass was of the 2005 vintage, in April of 2007, while watching the Master's golf tournament at my colleague Mark Congero's house. I'd have to say that my favorite Tempier rosé moments have been at KLWM staff picnics, where water isn't necessary and rosé is required.
The beauty of memorable rosé experiences is that most of the time it involves a shining sun, good food, and friendly company. Any rosé can set this kind of mood, but for some reason the Tempier consistently does it best.
And each vintage, our Tempier rosé sells out more quickly than the previous vintage, so you might want to act quickly so you won't miss the 2009.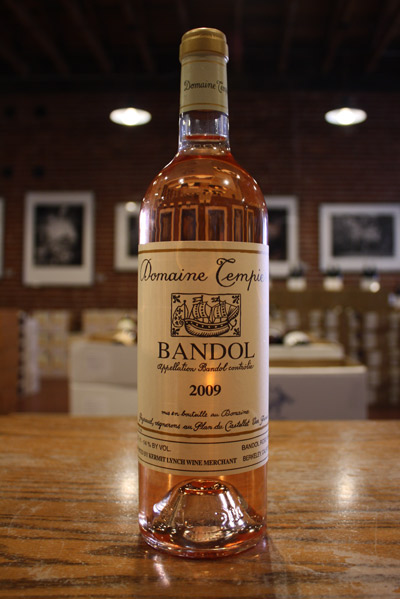 Do you have any Tempier rosé stories? Please share in the comments below.