February Newsletter: Cellar Tour, 2009 Les Pallières, A Taste of Sicily
The February Newsletter is now available. Download the PDF here.
Highlights from this month's newsletter…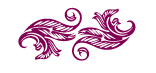 PRE–ARRIVAL OFFER
2009 LES PALLIÈRES
Since buying Pallières with the Bruniers in 1998, I have often bragged in these pages that in the vineyard there are nothing but old vines. In 2009, that came back to bite us. Normal yields at Pallières are always low, but vintage 2009 gave us half a normal crop. Our yields were not much greater than at Château d'Yquem! We aren't doubling the price, but we have had to increase somewhat.
Now, imagine the juice the miniscule yields yielded, so to speak. The spontaneous comment in my notebook when I tasted Les Racines reads, "It's a nuke!" Folks, I don't believe I wrote that, but in 2009 we made wine that incites the emotions.
Les Racines is an enormous aromatic and mouthfilling extravaganza of cornucopian fruit. Can a normal palate contain it? There is an exuberance to it.
Terrasse du Diable boasts a tannic character that makes me want to say, "Beat that!" There is a perfection to the tannin that we may never again be able to equal, because it required some help from Mother Nature.
Both cuvées show infinitely dark, complex depths and deliciousness.
| | |
| --- | --- |
| | per bottle |
| 2009 Gigondas Les Racines | $39.00 |
| 2009 Gigondas Terrasse du Diable | 39.00 |
Inquire about availability in tenths, magnums, jeroboams,
methuselahs, and salmanazars.
Pre-arrival terms: Half-payment due with order;
balance due upon arrival.

SICILY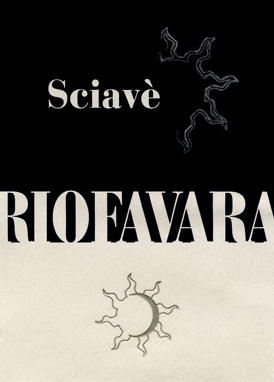 Early last June, Robert Camuto, the author of Palmento: A Sicilian Wine Odyssey, agreed to show me around the island. Maybe he thought he owed me for the extravagant blurb I wrote for his lovely book, or maybe he likes me. Don't ask me. But I packed for volcano weather and hit the road with him. He allowed me to bring along my wife and Aubert de Villaine, the Burgundian winemaker.
Robert selected the wineries to visit and the restaurants, including a dinner at the Nero d'Avola, named after the Sicilian red grape variety. It is in the ancient, must-see town of Taormina, on a cliff overlooking the Mediterranean.
Dear Robert, that was one of the two or three most satisfying, dazzling displays of talent I have ever seen from a chef, and I have an expert witness, Alice Waters. She was vacationing on the island and joined us for dinner. Platter after platter of bounty from the sea, rendered so beautifully, I was dumbfounded—what a night! Maybe chef Turi Siligato knew Alice was coming and decided to go all out? Who cares. He had us loony with gastronomic rapture.
Plus, I brought a wine home for you. A Nero d'Avola, by coincidence. Its history reminds me of Châteauneuf-du-Pape. In the old days Nero d'Avolas were shipped to northern Italy to doctor their reds. Only now are they gaining raves for their color, body, tannin . . . but there's a catch. Like certain Châteauneufs, their power is sometimes overdone. Always true to my school, the one I selected to offer you shows some restraint, some semblance of discretion. What I mean is, it's not a big, vulgar, alcoholic monster.
My notes: aromas quite noble—ripe cherry, plum, and berry. The palate has a lovely tannin, a very fine tannin, in fact. It will obviously age beautifully but drinks well now, too.
In fact, Robert told me I had selected the "finest" of Sicily's Nero d'Avolas, and said I could quote him. It is a big wine, but balanced and elegant all the same.
We have the good fortune to begin with the estate's gorgeous 2007.
2007 NERO D'AVOLA "SCIAVÈ"
CANTINA RIOFAVARA
$29.00 per bottle $313.20 per case