A Bruce Trip: A Professional's Tasting Tour of France
How can I best explain a two week, whirl-wind tasting trip throughout some of the most recognizable wine regions in France?  Believe it or not, it was a lot of hard work.  All that tasting, eating, and drinking.  I had the pleasure of joining Bruce Neyers, National Sales Manager of KLWM, on one of his annual tasting trips this past January.  Bruce fills up four vanloads of his best customers from around the country and takes them directly to our producers to taste the latest vintages.  As Retail Manager of the wine shop here in Berkeley, I had the distinct honor of driving Van #2, a particularly challenging pole-position within the caravan:  Mercedes nine-seaters roaring through village after village down some very narrow and winding roads.  Oo la la!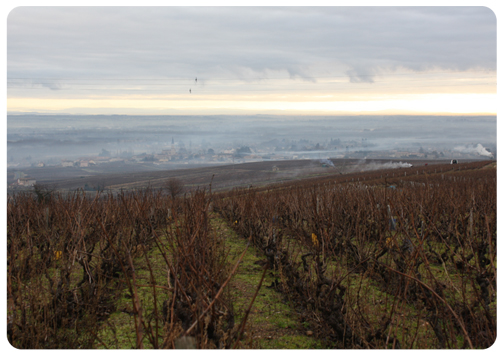 The vineyards of Domaine Chignard, Fleurie, Beaujolais
Being a wine professional, you couldn't ask for a better opportunity to taste the latest and greatest from the vast majority of the one hundred and thirty-one producers in our portfolio.  And what a road trip!  Starting in Tours in the Loire Valley, we headed to Chinon, Bourgueil, and Vouvray before turning due east to Sancerre, Pouilly-Fumé, and Vézelay, and then Beaune in the Côte d'Or.  After four days of tasting in Burgundy, we departed for the granite terroir of the Beaujolais and then the northern Rhône.  The next day broke splendidly with brilliant sunshine as we headed into the southern Rhône and another full day of tasting.  Avignon was our home base for the next three nights as we dove deep into Provence and gazed at the Mediterranean with memorable tastings in Cassis and Bandol.  The highlight of this part of the trip was tasting at Domaine Tempier in Bandol and seeing Lulu Peyraud, the matriarch of the domaine, doing very well at the ripe-old age of ninety-three!  We turned the vans westward at this point and entered the Languedoc, visiting the appellations of Pic St. Loup, Corbières, and Faugères before completing our traverse across France to arrive in Bordeaux at dusk.  Driving to our hotel in St. Emilion that evening, we observed vineyards as far as the eye could see and were awestruck by the occurrence of a simultaneous sunset and full moon rise.  Talk about timing!  Our final day of tasting was reserved for all of our red Bordeaux producers scattered about the eastern side of the Garonne River, or what's referred to in the wine business as "the Right Bank."  After an amazing journey, it was back to Paris for some much-deserved R&R.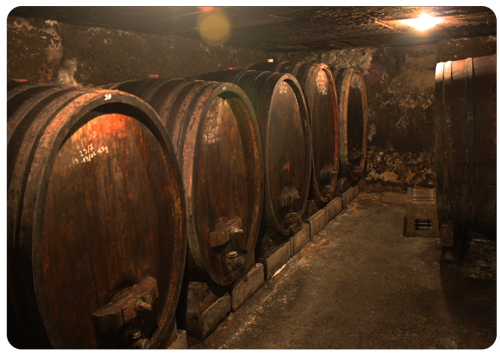 Auguste Clape's cellar in Cornas
This trip was particularly significant to me because I had the opportunity to taste two back-to-back successful vintages in France:  2009 and 2010.  We have a great selection of 2009 wines in stock right now with many more to be offered over the course of the year.  In a nutshell, 2009 is a vintage to stock up on, especially for red wines.  They are going to age beautifully.  If you'd like, please ask and I'll share my tasting notes, guide you through the regions I visited, and recommend what to consider buying from this exemplary vintage.  This was my first trip to France in a few years, but the wonder and sense of discovery about the country and its wines was as impressionable to me as the first time I visited over fifteen years ago.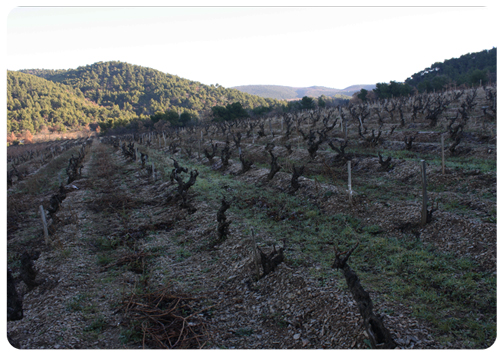 Les Racines, Domaine les Pallières, Gigondas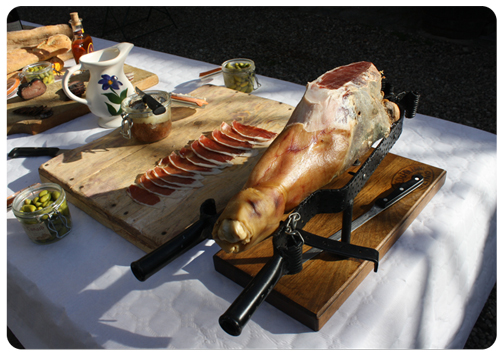 Homemade charcuterie at Léon Barral