A Tribute to Marius Gentaz
Introduction by Bruce Neyers
Ed Paladino is the co-owner and guiding light at E&R Wine Shop in Portland, Oregon. He has been a KLWM customer for over a decade and is responsible for introducing me to Lyle Railsback, our superstar NW Regional Sales Manager. He is perhaps best known for penning the song 'Raveneau is Coming to Town' a few years ago in preparation for a Portland, OR visit by Bernard Raveneau. (The tune is better known as "Santa Claus is Coming to Town," but of course Ed re-wrote the lyrics.) Below is his tribute to Marius Gentaz.
I met Marius Gentaz several times, although he had retired by then and our meetings were in the cellars of René Rostaing who we worked with at the time. Rostaing was Gentaz's nephew and took over the vines after Gentaz retired. I always think of Gentaz as the greatest producer of Syrah I ever met. No one could ever tell me what he did to make his wines stand out above the others, so I've always assumed it was the way he worked the vines. He sure looked the part of a farmer. His 1991 Côte-Rôtie was the stuff dreams are made of, and for years I would stay at the Beau Rivage in Condrieu on our January and March trips just to enjoy a couple of bottles of it. They had it on the list for seven or eight years. It was at least the single-greatest bottling of Syrah I ever drank, and possibly the greatest bottle of wine I ever drank.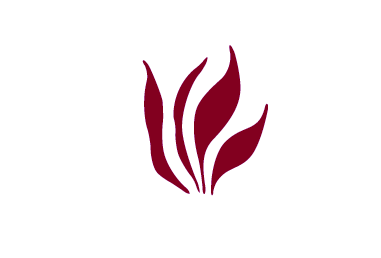 cote rotie's marius gentaz is dead
by ed paladino
i don't know what he died of but i know what he lived for
beret-affixed tender of vines clutched to dazzlingly death-threat-like slopes
at cote brune and la landonne: marius a living part of lively ground; an early
legend not seeking fame in a land grudgingly revealing eminence
88
marius dead after 88 years, the end of this 2011 february,
after the last harvest and before the next budding
i'd guess an involvement in fifty or so harvests before retirement in 1993
what is a measure of the harvest of one man's life?
1979 it was- kermit lynch imported to america the very first wines
of marius gentaz at his little shop in berkeley
marius tilled, coddled, nursed and farmed 5 acres of la landonne and cote brune,
places then of great unknown, a manhattan in the days of beads
he first farmed during years when apricots brought in more cash than grapes
he knew something
gentaz said his 1979 cote rotie was "like a panther ready to spring"
marius the magician made dirt speak before anyone knew it had a voice
and if we did not know that, did not know him, do not know him now;
what should our penance be?
i would not go so far to say you have not lived until you tasted marius's
syrah from cote rotie, but for sure i'll say you have not tasted cote rotie
until you have tasted his
(la mouline? la turke? la landonne of guigal you say? please friends, don't allow
yourself to be sucker-punched with points and journalists)
we- all of us- kind of fall away like little stones down a slope
or as stars to the entrance of a new dawn
i first met marius at his little home in ampuis ("cote rotie central" then and
today), sitting at his dining room table with him and yvonne, talking syrah
and oregon. i recall something about french singers and rocks and about not
coming to america and being old and about not stopping
marius, with his hands that looked like the dirt, like part of the ground;
the ends of his fingers like shoots of bulbs pushed up through soil
his cellar was not a cellar- it was a "cellar" above the ground-
an old shed-like two horse barn
temperature control? by nature
even in the 70's kermit suggested his winery tools were museum pieces
big barrels as black and purple as his wine
gentaz's mind ran spice and fruit and granite and things like that
he created not so simple sure elegant pure syrah from an
alphabet of rock, stone ground, joyful fruit, firework grapes
i was lucky, on several visits i tasted his wines with him, ate his bread and
his cheese, watched the sparkle in his eyes and saw his craggy,
lively hands, peering look and country-wine-grower smile
on three separate occasions in his darkly lit shed,
he'd siphon his wine out from blackened, ancient
seemingly-falling-apart-barrels: juice tasting of the final chapter
of the book you can't put down but do not want to end
it was a drinking in of another's thoughts, emotions and ideas
how did marius raise grapes and turn them into gentaz cote rotie?
the only explanation is unexplainable
a somehow metaphysical connection between the root ends
digging into his earth, between the ends of the vines and the sun
and the air, and between the tip of the root its other end in the grape
a transcendent connectivity of plants, light, air, rain, blood, ground and mind
marius taught the liquid held inside the grape's skin to sing
i asked marius what his secret was
he told me using french words i did not understand
wine is a little thing, like we- everyone single one of us- no?
his name, "marius gentaz", it's pretty french, yet in this language
if you take the first three letters of his last name and add the
last three letters of his first name, it is not coincidence
"o heavens! die two months ago, and not forgotten yet? then there's
hope a  great man's memory may outlive his life half a year"
look! i see him there now before you and me;
you hear his echo before listening
the sound in a waning gasp and grasp
upon his dirted ground of heaven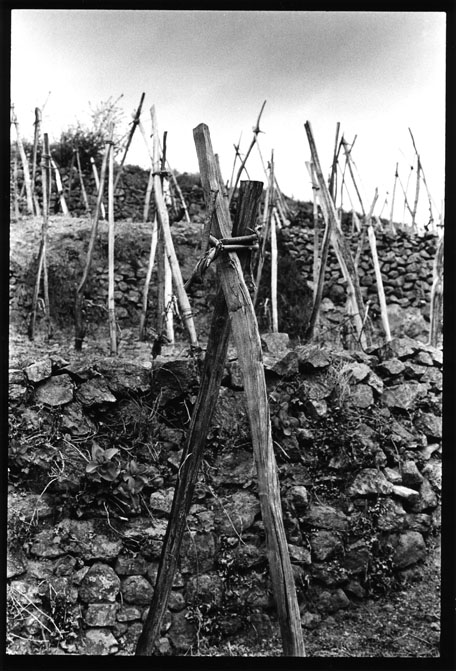 Côte-Rôtie