July Newsletter: Don't Miss Bastille Day, Summer Sampler, Vintage Pomerol, 2009 Guillemot, 2009 Tempier PA
The July Newsletter is now available. Download the PDF here.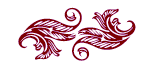 Highlights from this month's newsletter…
by Mark Congero
The tomato displays its remarkable amplitude and abundance, no pit, no husk,
no leaves or thorns, the tomato offers its gift of fiery color and cool completeness.
—Pablo Neruda
Of all the produce I have written about that tastes better in season—strawberries, asparagus, corn, or figs—none get my heart racing like juicy, plump summer tomatoes. Big beefy Brandywines, little Sweet 100s, beautiful Green Zebras—they are the rock stars of the summer market. Peaches, apricots, peppers, and melons . . . please take no offense, but the tomato is the undisputed heavyweight of summer. Colorful, aromatic, and ample, they scream, "Here we are! Eat us now!" How many to buy? Which ones to buy? What the heck do I do with all these tomatoes? That is all part of the fun.
Ah, but pairing tomatoes and wine can be tricky. Here are a few things I have learned: For raw tomato dishes, whites or rosés are your best bet—fruit and crisp acidity. If you must drink red, stay away from anything too tannic, as it would clash and overpower the tomato. I always put a chill on any red that I am pairing with raw tomato dishes; it just seems to make the wine "pop" right along with the sweetness and the acidity of the tomatoes. With grilled or roasted tomato dishes, you can drink reds with more body, but good acidity is still key.
There will be plenty of delicious wines in the sampler to experiment with. Also, to help with the umpteen pounds of tomatoes you will wrestle with this summer, all the recipes included in your carton will feature tomatoes.
| | |
| --- | --- |
| | per bottle |
| 2009 Muscadet "Côtes de Grand Lieu" • Eric Chevalier | $13.95 |
| 2009 Incò Bianco • La Viarte | 14.95 |
| 2009 Bourgogne "Chardonnay" • La Cadette | 18.95 |
| 2010 Coteaux du Languedoc Rosé • Saint Martin | 12.95 |
| 2010 Bardolino Chiaretto • Corte Gardoni | 12.95 |
| 2010 Coteaux du Languedoc Rosé • Château La Roque | 17.50 |
| 2009 Tintero Rosso • Elvio Tintero | 9.95 |
| 2010 Raisins Gaulois • Marcel Lapierre | 12.95 |
| 2009 Côtes du Rhône Rouge • "Cypress Cuvée" | 14.95 |
| 2003 Barbera del Monferrato "Perlydia" • Cantine Valpane | 18.00 |
| 2009 Chinon "Les Petites Roches" • Charles Joguet | 22.00 |
| 2007 Chianti Classico • Villa di Geggiano | 24.00 |
Normally $193.10
Special Sampler Price $144
(a 25% discount)

by Dixon Brooke
2010 CORSE CALVI "E PROVE" BLANC
DOMAINE MAESTRACCI
E Prove is our greatest value from Corsica. Grown in granite soils on a high-altitude plateau above the town of Calvi, this Vermentino comes from a vineyard shielded by mountains on one side and exposed to maritime breezes on the other. Always a cornucopia of aromatic interest and fascinating flavors, it will serve beautifully with seafood, charcuterie, or Mediterranean-style vegetable preparations.
$19.95 per bottle $215.46 per case
2008 FLEURIE • JEAN FOILLARD
Jean Foillard's late-release Fleurie, relatively new to the U.S. market, garnered a great deal of attention at our April trade tastings in San Francisco and Los Angeles. Deep and smoky, silky smooth—you'll know how it feels to have your palate embraced by a taste of Fleurie. The lacy black undergarments on the label reveal this wine's true purpose: to seduce.
$48.00 per bottle $518.40 per case
2009 PIC SAINT LOUP ROUGE
"CUVÉE SAINTE AGNÈS"
ERMITAGE DU PIC SAINT LOUP
The Sainte Agnès cuvée, from higher-altitude white limestone soils on the Pic Saint Loup, is the pride and joy of this ancient family property. A deeply colored and boldly flavored blend in which Syrah plays a starring role, it will leave you wondering why you often pay so much more for so much less. If you happen upon something wild to serve it with, so much the better.
$24.00 per bottle $259.20 per case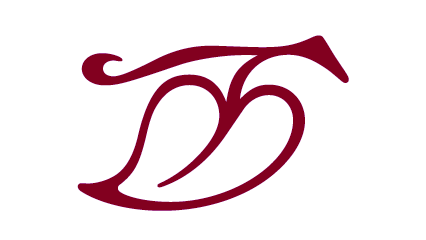 2009 BANDOL DOMAINE TEMPIER
Talk about on-the-spot reporting—I just left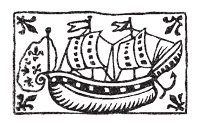 Domaine Tempier after tasting their recently bottled 2009s.
Most 2009 French reds leap out of the glass as if they can't wait to be drunk. Tempier's reds have two identities. The first impression—they seem closed, reticent aromatically with a lovely, balanced palate that stains the taste buds. Then after some breathing time, the noses start to stretch and yawn (yes, a nose that yawns) and wake up. Are they closed down aromatically after the bottling, which often happens, or will they be slow to develop into what I am sure will be masterpieces? Oh yes, that much is certain, and it doesn't take a wine expert to figure it out. The beauty of them is obvious.
Can a wine be immensely flavored? If that works, La Tourtine 2009 is exactly that. The texture is heavenly—the thickest, richest, friendliest texture of any Tourtine so far.
With this beauty, fans of La Migoua will have mouthfuls of Migoua-ness to play with. Broadly textured, penetrating, loaded with classic Migoua flavors, a bottle will live as long as you want it to—I have one here from the tasting that won't last longer than tonight. It'll go with a rabbit that grew up wild, dining on Bandol grape leaves.
Strangely, Cabassaou, the pure old-vines Mourvèdre, is more open than the others. The fruit is amazing, hard to believe. Raspberry and strawberry seemed to flitter all over my tongue. This is my personal favorite Cabassaou, ever.
| | |
| --- | --- |
| | per case |
| 2009 Bandol "Classique" | $438.00 |
| 2009 Bandol "La Migoua" | 618.00 |
| 2009 Bandol "La Tourtine" | 618.00 |
| 2009 Bandol "Cabassaou" | 888.00 |
Inquire about availability in tenths, magnums, and jeroboams.
Pre-arrival terms: Half-payment due with order; balance due upon arrival.