A Bruce Trip: Vézelay
On a frosty January morning, the Bruce Trip continued as we departed the Loire Valley for one of the most legendary wine regions in France, Burgundy. Along the way, we stopped in the village of Saint-Père-sous-Vézelay for a tasting that could be considered a master class in making Chardonnay. We stepped out of the vans and into the freezing cold where we were greeted by Jean Montanet, proprietor of Domaine de la Cadette. Jean beckoned us to gaze upward at the fog enshrouded spires of the cathedral, L'Eglise Notre Dame, a thirteenth century masterpiece just a couple of doors down from where we were standing. It was the dead of winter and I couldn't wait to taste some icy cold, crisp, mineral whites.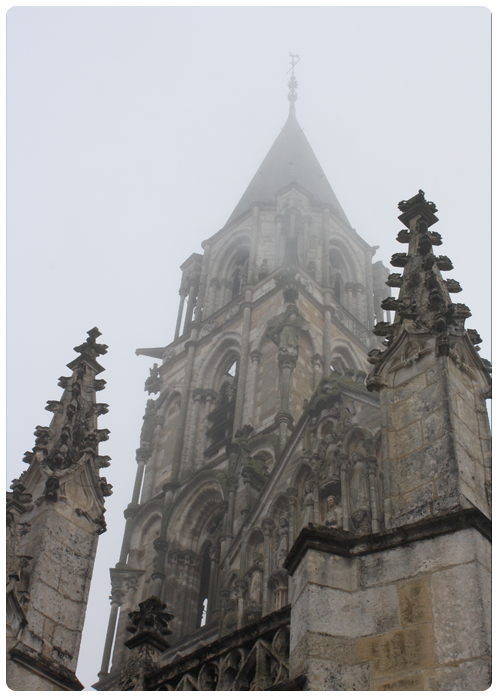 Inside Jean's winery, settled among the fermentation tanks, were the rest of the winemakers: Arnaud and Roland Lavantureux, Olivier Savary, and Bernard Raveneau, all visiting from nearby Chablis. Jean Montanet's son, Valentin, joined us a little later on. I thought it was cold outside until I realized how cold it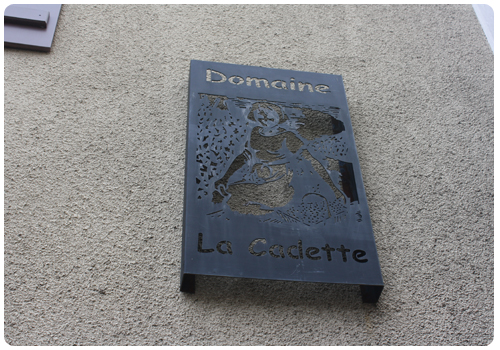 was inside the winery! Luckily, huddled closely together around a wooden table while tasting, the body heat of the group helped stave off the chill of the room.
Jean led things off with his 2009 Bourgogne Blanc and Vézelay Blanc from Domaine de la Cadette, two incredibly clean, stony, and refreshing Chardonnays. Up next came the holy trinity of Chablis producers, our kings of Kimmeridgian soils. Roland Lavantureux and his son, Arnaud, presented their 2009 Petit Chablis, a wine from Kimmeridgian/limestone soil but with a higher content of clay, and their 2009 Chablis, a mineral-bomb and what I like to call a Chablis' Chablis—bone-dry, classic, and very affordable. Olivier Savary followed and shared his selection of 2009 whites that peaked with his premier cru Fourchaume, a very small parcel of thirty-year-old Chardonnay vines. In the clean-up position for the day's tasting was Bernard Raveneau, the legendary winemaker and owner of one of Kermit's most sought after domaines.  He poured the entire selection of his 2008 premier cru and grand cru Chablis with just the slightest smile on his face. Why the smile? Raveneau didn't need to be concerned about taking orders from the group because everything was sold out long ago!
It would take too long to explain how much and why I admire this team of winemakers. Their wines are a refreshing antithesis to a world of oaky, over-the-top, sloppy Chardonnays. The purity and finesse of a Vézelay Blanc or great Chablis provides a wine drinking experience that never gets old.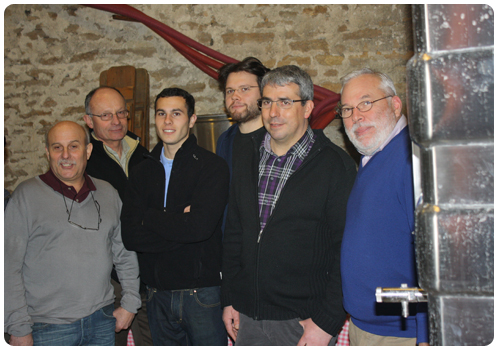 Left to right: Roland Lavantureux, Bernard Raveneau, Arnaud Lavantureux,Valentin Montanet, Olivier Savary, Jean Montanet