Bastille Day: From Berkeley to Beaujolais
Thanks to everyone who came to our Bastille Day event on Saturday. We hope you enjoyed the food, wine, and music.
If you haven't made it to one of our events before, here's a little video that gives you an idea of the scene.

Meanwhile, in France…
During our event, Dixon Brooke was busy  in the Beaujolais, attending a Bastille Day party at Domaine Lapierre in Villié-Morgon, in honor of the late, great Marcel Lapierre. His event featured four roasted pigs, a live band, drum circles, and of course, plenty of Morgon to quaff.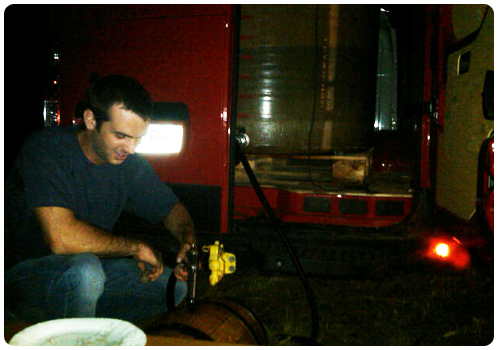 Morgon, taken directly from the tank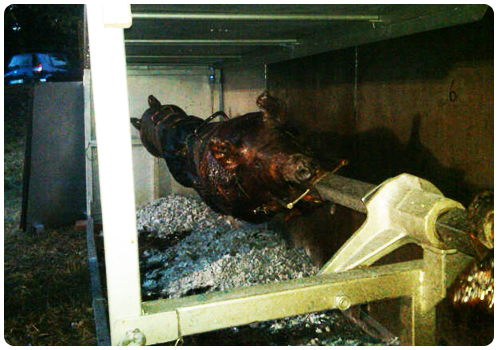 Roasted whole pig