March Newsletter: Top Red Burgundy P-A, A Pomerol Collection, Corsican Force of Nature, Benchmark Chinon & Bourgueil
The March newsletter is now available.
Click here to download the pdf.
Highlights from this month's newsletter…
 RIOFAVARA

by Delia Dent
As our only Sicilian property, Riofavara holds a special place in the Kermit Lynch portfolio; it is a natural fit but also stands out in many ways. The philosophy that drives owner Massimo Padova and his family matches our usual profile: they champion eco-friendly methods and expression of the terroir above all else, and their passion and rigor are evident in everything they do. But sitting in the middle of the Mediterranean, over 320 miles farther south than any other winery we represent and closer to Africa than France, the Eloro appellation is very distinct. It's no coincidence that the bedrock is limestone, just as in many other famous wine regions—but its presence is all the more important here because its high moisture retention is crucial to keep the vines hydrated and happy in the torrid summers. For most of its history, the local Nero d'Avola was considered fit only to blend into French and mainland Italian wines to give them extra color and body, but today we marvel at the nuances that Massimo draws out of his old vines.
In Riofavara's Sciavè these disparate elements come together to create a delicate harmony. It has all the power you would expect in a Sicilian wine and that sun-drenched quality that in the wrong hands can become overwhelming. But here they are perfectly balanced by a soft, velvety cloak. Profound and fresh. Hefty and drinkable. New and exciting.
2009 ELORO "SCIAVÈ"
$29.00 per bottle $313.20 per case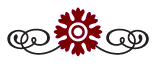 BARGAINS OF THE MONTH
by Anthony Lynch
2011 CHARDONNAY • ÉRIC CHEVALIER
There are three things you should know about this wine from the northwesternmost area of the Loire. First, it is made without oak, allowing for a pure expression of the varietal with a focus on crispness and fresh fruit. Second, it is dry, shining a light on its citrusy aromatics and mouthwatering acidity. Third, a bottle will run you just $13.95, and buying a case will earn you a 10% discount!
$13.95 per bottle $150.66 per case
2011 CÔTES DU RHÔNE "CYPRESS CUVÉE"
BLENDED BY KERMIT LYNCH
The more masculine of Kermit's two Côtes du Rhône blends, this is a cuvée for those of us who like a red with some flesh on the bones. When you pull the cork, be prepared to sink your teeth into some chewy tannins, and warn your white t-shirts that any spillage could be fatal. The fare you serve alongside the Cypress Cuvée should be of a similar dark red hue, with matching bold, meaty, bloody qualities. I'm thinking juicy steaks off the grill or pasta with a chunky, herby tomato sauce.
$14.95 per bottle $161.46 per case