Unlikely Agers: Expanding Your Mind and Cellar
When it comes to laying down wines for ageing, never say never.  In this post, let's explore the possibility of cellaring wines that aren't necessarily known for their ability to age. In an effort to change the way we think about the age-worthiness of wine, I will first examine the reasons why we choose to lay down some wines and not others. Then, I will cite specific examples from my own experience to prove that it's not always black and white, and there are in fact many gray areas that we can exploit for our own pleasure and thirst-quenching purposes.
What do the majority of the wines we choose to cellar have in common? More often than not, they stand apart from the rest thanks to two factors: prestige and price. Big names like Châteauneuf, Chambertin, Montrachet, Pauillac, etc., are obvious choices, and for good reason. Such wines can be truly majestic, and while patience is required to get the most out of them, they rarely disappoint in the long run. But why should we limit ourselves to these tried-and-true classics when a whole new world of ageable wine lies in the shadows? Not to mention that very few of us bring home the grand cru paycheck that allows us to make large investments. Bringing some new faces into your wine storage area can delight you with unexpected pleasures, all while reducing your cellar's financial footprint.
A wine's reputation is often what prevents us from observing its maturation after a few years stowed away. One such example is Aligoté. Known to many as poor man's white Burgundy, Aligoté satisfies in its youth with its refreshing acidity. The finest examples, including Aubert and Pamela de Villaine's Bouzeron Aligoté, can also show impressive structure and complexity, placing it a step above its longtime status as a simple bistro wine. In his book Adventures on the Wine Route, Kermit recalls his experience of opening an aged Bouzeron for none other than the de Villaines themselves!
In 1986 I served my last bottle of 1979 to de Villaine and his wife… Some creature in my cellar had devoured the label, so the de Villaines could not see what it was they were tasting. I asked what they thought it might be. At first sniff Mme de Villaine, an excellent taster, said that it showed some of the aromatic richness of a white Hermitage! Her husband said no, it was not from the south, it was more Burgundian. It might be a Meursault, but no, there was that firmness, that structure, that stony aftertaste. It might be a Chablis…?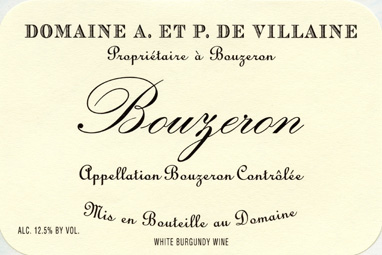 Next on my list is Beaujolais, which shares Aligoté's reputation of being simple and easy. Some Beaujolais is just that, perfectly at home in a little neighborhood joint next to a plate of paté and saucisson. But some Beaujolais, namely Cru Beaujolais, can pack a punch—full of wild aromas conveying fruit, earth, and spice, along with the tannic and acid structure of a very serious red. This is the Beaujolais to lay down.  One such Cru Beaujolais is Nicole Chanrion's Côte-de-Brouilly. When young, the fresh berries on the nose make it hard to resist, but it's evident that there is much more going on—a sleeping monster that needs years before it begins to stir, ultimately releasing a plethora of fascinating aromas. I recently had the privilege of tasting the last bottle of Nicole's own stash of 1969s. "It was opened yesterday, so don't expect too much," she said, unnecessarily apologetically. We were all blown away by the wine's silky texture and rich, complex flavors. It told a story, like a respected elder sharing wisdom with younger generations. Experiences like this one have taught me that ageing Beaujolais can be just as special as ageing Burgundy, only more affordable. The hard part is suppressing the urge to pull the cork today.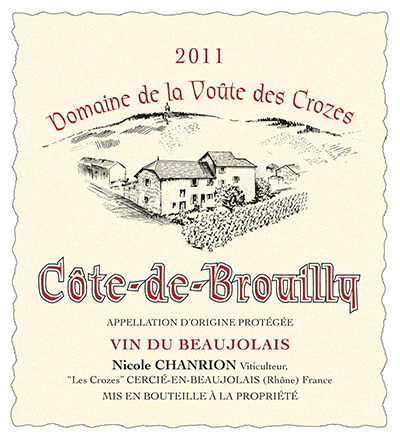 My third improbable ager is rosé. Why would anyone age rosé? It tastes so good now that it might seem silly to do so. However, the right rosé—fuller-bodied rather than your everyday quaffer—can be worth laying down. Bandol rosé, for example, has the crisp freshness and fruit that makes it delightful to sip on a summer evening. It also has the necessary structure to go the distance, allowing these bright flavors to evolve into something truly worthy of contemplation. Domaine de Terrebrune's Bandol rosé is an obvious choice thanks to its food-friendly nature and overall deliciousness. Winemaker Reynald Delille shocked me by opening a 1993. Its color was no longer rosé, but some sort of golden amber. The nose was no longer saturated with fresh strawberries and grapefruit, but had moved on to candied citrus, anise, and I guess we'll call it spice. Mind-blowing! A true rosé de gastronomie: not meant for sipping by the pool, but featuring the roundness and succulence that makes it great to drink at table with a roast chicken or some aged cheeses. Never dismiss an old rosé!
These are only three examples to show that the wines we lay down don't need to be first-growths or premier crus. They can be white or red or rosé and can come from anywhere and at any price point. Practice open-mindedness and patience, and in five, ten, or twenty years from now, you're in for a pleasant surprise.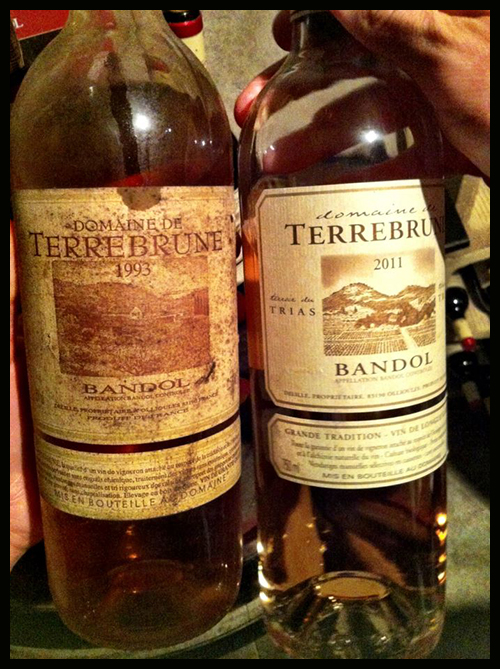 © Laura Vidal
| | | |
| --- | --- | --- |
| | per bottle | per case |
| 2010 BOUZERON • A. & P. DE VILLAINE | $29.00 | $313.20 |
| 2010 CÔTE-DE-BROUILLY • NICOLE CHANRION | 22.00 | 237.60 |
| 2011 BANDOL ROSÉ • DOMAINE DE TERREBRUNE | 30.00 | 324.00 |