How to Chill Wine: A Professional's Guide to Cooling Fermented Grape Beverages
Thirst is an affliction that can strike at any moment. The desire to satisfy this vicious desire can be overwhelming, especially in the summertime when the sun's rays tempt us beyond reason to sit down and enjoy a cool glass of wine. Consequently, I have compiled a list of proven methods to properly chill your wine in virtually any situation. It is not an all-inclusive list; however, I hope it will inspire you to be creative and resourceful so that you may make the most of every bottle, even in the most unlikely of places.
In the mountains
Nothing compares to taking a whiff of fresh mountain air. Pair this with a glass of fresh mountain wine, and you are in heaven. André and Michel Quenard's Chignin epitomizes the idea of Alpine refreshment. Its crystalline purity parallels that of fluffy white snow, and its delicate aromas will prompt you to slow down to take in the surrounding beauty.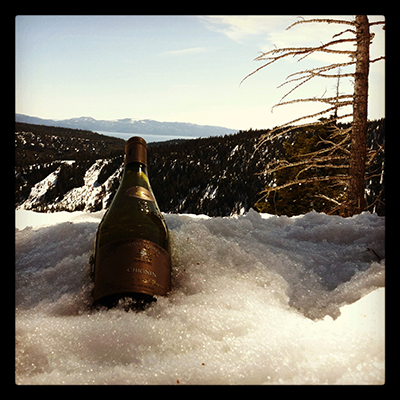 From Savoie to the Sierras  (Lake Tahoe)      © Anthony Lynch
In a fountain
Provence is known for its old roman fountains as well as its fresh rosé, and the two happen to go quite well together.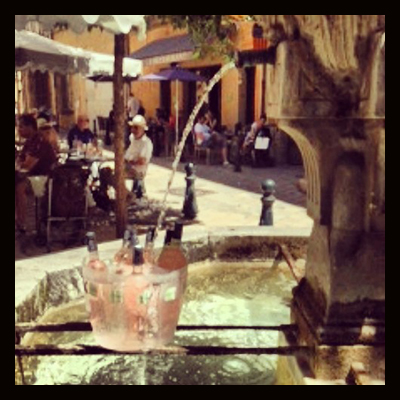 Try at your closest fountain (Aix-en-Provence)      © Gail Skoff
At the beach
The ocean provides countless opportunities to bring your wine to the ideal temperature. Marcel Lapierre's Raisins Gaulois tastes great at the beach, as it is light-bodied with a fruity deliciousness that pairs perfectly with a day of relaxation in the sun.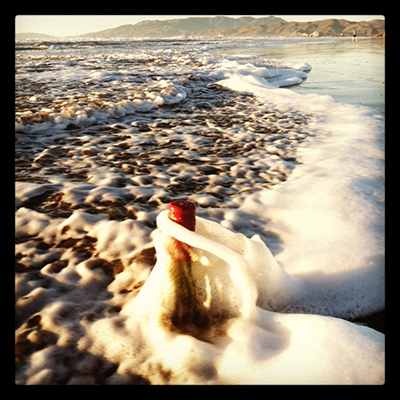 Gone for a swim (Ocean Beach, SF)                       © Sam Imel
In…a sink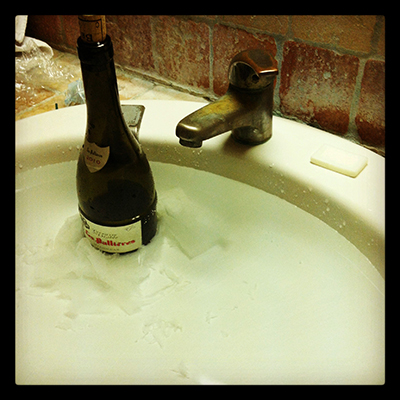 Desperate times call for desperate measures     © Anthony Lynch