2013 Harvest Report, Part 3: The Loire
Mother Nature was not so kind to some growers in the Loire in 2013. Certain areas, most notably Vouvray, experienced severe episodes of devastating hail that all but destroyed many vineyards, inflicting damage that could be detrimental to future vintages as well as 2013. Fortunately, others emerged unscathed, some to the point of feeling quite optimistic about the year as a whole. As with many other regions in France, the first half of 2013 was rather bizarre with an unusually cold and damp Spring. Thierry and Christine Boucard, vignerons at Domaine de la Chanteleuserie—a true KLWM staple—described the unpredictable start to the growing season:
The 2013 season was characterized by capricious weather in Touraine. A cold winter with frost as well as a cold and rainy June with hail and coulure at flowering led to diminished yields at harvest. Fortunately, summer was hot and allowed the vines to progress well.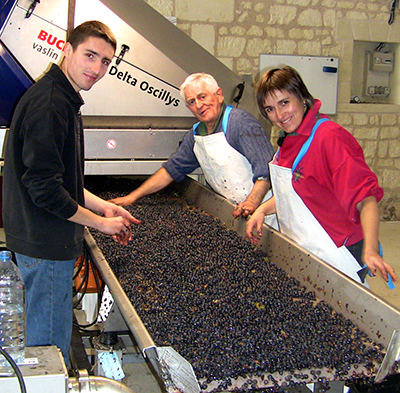 Boucard family hard at work
As the Boucards outline, the rocky start to 2013 was contrasted by ideal conditions as summer set in. Grapes reached the desirable sugar levels thanks to the heat of July and August, giving pristine ripe berries, the number one precursor to a great wine. "While we have never begun the harvest as late as we did this year, we finally achieved optimal ripeness and we are now picking healthy grapes," states Emmanuel Delaille at Domaine du Salvard. "The presses are running, the juice is flowing, and the wine is beginning to ferment. We are already seeing good quality with very nice aromas."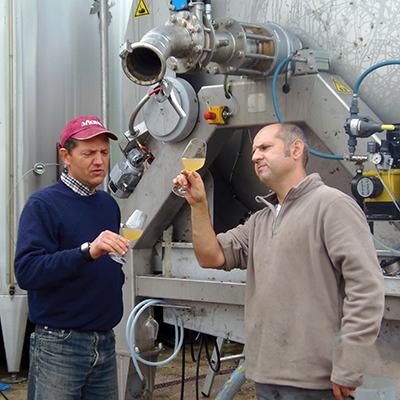 Team of brothers, Emmanuel and Thierry Delaille
Following the Loire downstream into the Pays Nantais, in the heart of Muscadet territory, Éric Chevalier is coming to similar conclusions, which he expresses with his trademark contagious enthusiasm:
Things are looking good for this vintage! The juice is PRETTY, and DELICOUS! These wines will certainly be more fresh and crisp than our Muscadets from 2012 or 2010. With our Chardonnay, we are…Mmmmmmm…in the same league as last year!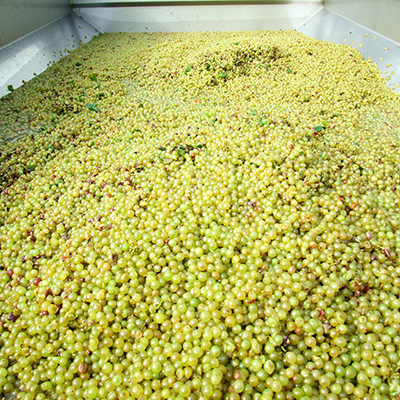 Chevalier's healthy Chardonnay grapes
If Éric's descriptions are making your mouth water, you're not the only one. Try his delicious 2012s, which have just arrived in the shop in the meantime—we still have a whole year to wonder if 2013 can possibly be better. And nothing is determined yet, as Éric will be the first to tell you: "There is still much work to be done…but it is good work!"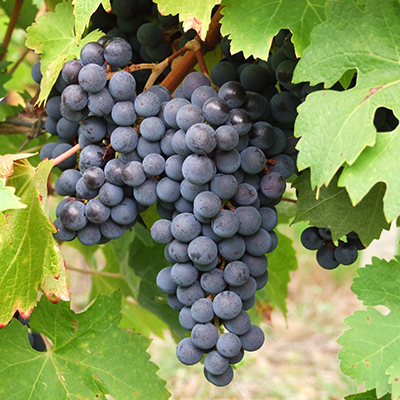 Chevalier's Cabernet Franc
To be continued…