Color me…pink?
The day has come—Valentine's Day that is. The day of celebrating love, booked restaurants, expensive flowers, over-priced chocolate and…pink sparkling wine. Really? For a few years now I have wondered why when approaching February 14, wine merchants all over the country start advertising different expressions of sparkling rosé. Ok, Champagne I get because of the "celebration" element (frankly, any day is a great day for Champagne), but why PINK? After all, the heart is red, and so is the most popular color choice for roses on this day, so wouldn't a red wine of some type be more appropriate? Hmm… What do I know about Valentine's Day at all?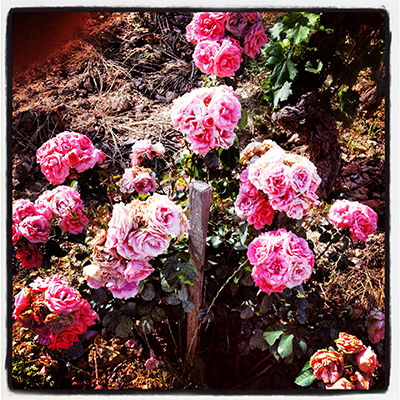 Vineyard roses at Tour du Bon © Molly Surbridge
Like all normal people, I turned to Google with my questions. Aside from a few interesting speculations about an early Christian saint, Valentinus, I learned that today is an official feast day in the Anglican and Lutheran Churches, and first became associated with romantic love in the Middle Ages. A confectionery company owned by a Russian immigrant introduced Valentine's Day to the Japanese in 1936—women give chocolate to men on February 14 there. In Israel, Valentine's Day is celebrated in August, and in Singapore people spend more money on this holiday than in any other country.
Still, nothing told me where the "pink sparkling" custom came from. One wine blog announced that, "nothing says love better than pink Champagne." Because it "is very special and the bubbles excite the appetite—for food and love." Another claimed: "Pretty pink wine can definitely enhance a romantic evening" but didn't explain how or why (merely because of the color?). Don't get me wrong, I LOVE Champagne. If I were to choose a pink bubbly, my pick today would go to the new special rosé bottling from the ladies at J. Lassalle. But to limit yourself to just one type of wine seems silly. Here are some bottles I'll be taking home tonight (home, because my husband and I vowed to never leave the house on the evening of February 14), and an explanation for each choice:
2011 Muscadet • André-Michel Brégeon (gold label) $16.95
It's a perfect pairing with the world's most delightful aphrodisiac—oysters! What a great way to start any feast.
2012 Mâcon Farges "Vieilles Vignes" • Henri Perrusset $19.95
I love this crisp Chardonnay with the Bay Area's amazing Dungeness crab. And what luck, it's still crab season, so why have anything else for your celebratory meal?
2012 Morgon • M. Lapierre $30.00
Lapierre's Morgon, one of my all-time favorites, is so versatile, you can have it with virtually anything, including—don't tell anyone you heard this from me—chocolate. Juicy and delicious, if this wine doesn't leave you and your date making-out, I don't know what will.
Happy Valentine's Day!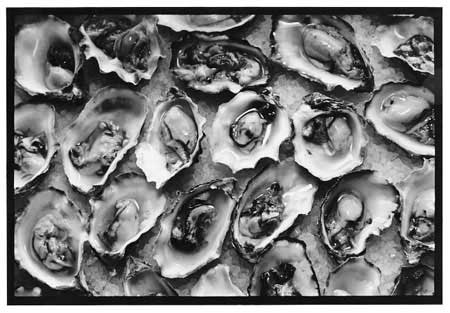 © Gail Skoff