April Newsletter: 2012 Les Pallières P-A, Spring Sampler, We Flock to Faury, Meet the Winemaker
The April newsletter is now available.
Click here to download the pdf.
Highlights from this month's newsletter…
SOUTHERN Class
by Clark Z. Terry
2012 Châteauneuf–du–Pape Blanc
Domaine du Vieux Télégraphe
In February we featured the pre-arrival of the 2012 Vieux Télégraphe Rouge, but now it is time to cast the spotlight on their Blanc, sourced from the same stone-laden vineyard as the Rouge, La Crau. And my, oh my, how those stones express themselves in the white. A hallmark of the Vieux Télégraphe style (and all the wines produced by the Bruniers, for that matter) is an underlying elegance. Even amid the stoniness, the rustic fruit lies on a bed of velvet texture and true finesse. The Vieux Télégraphe Blanc focuses on elegance and pure balance perhaps more than any of their other wines. It is light on the palate yet still has full weight and presence. It has a minerally structure, not unlike premier cru Burgundy, which is one of the reasons it has a reputation for aging ten or more years. But you'll find great pleasure now in this wine, and any true fan of the Vieux Télégraphe would be remiss to pass by this opportunity. Availability is very limited.
$74.00 per bottle $799.20 per case
2008 Bandol "Saint Ferréol"
Domaine de la Tour du Bon
I wasn't around on this earth when Kermit began travelling to Provence in the 1970s, developing his obsession with the region and the wines. That said, I've heard about it, read about it, and had the great fortune to taste many of the wines from that time. Back then, the wines of Bandol had a touch more funk than they do now. In general less is a good thing, but a little funk can go a long way in creating wines of intrigue and character. In Tour du Bon's Saint Ferréol you'll find that touch of funk and a whole lotta Mourvèdre, too. I might be naïve in saying this, but it strikes me that this wine is somewhat of a throwback to the wilder wines of Provence from a number of decades ago. For the old-timers out there, check this bottle out to relive the glory days of your early wine-buying experiences. For those with only recent Bandol experience, prepare to be transported back to a time and place that thankfully can still be found in bottles like this.
$62.00 per bottle $669.60 per case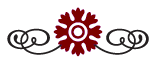 LOIRE REDS: A POWERHOUSE TRIO
by Anthony Lynch
2011 CHINON "LA CROIX BOISSÉE" • BERNARD BAUDRY
Whoever said Loire reds are light wines, think again. From south-facing vineyards in limestone soils, Cabernet Franc can display impressive magnitude, attaining full ripeness and sporting a firm tannic backbone. La Croix Boissée, perhaps Baudry's top cuvée, expresses the full inky potential of Chinon, along with the freshness to create a harmonious balance. This wine's muscle, coupled with the quality of the 2011 vintage, suggests it will live a very long and prosperous life. It'll get better and better, more and more of a bargain, with age.
$39.00 per bottle $421.20 per case
2011 CHINON "CLOS DE LA DIOTERIE"
CHARLES JOGUET
This legendary parcel holds honorary grand cru status among Chinon vineyards. What's more, the Cabernet Franc vines here date back to the 1930s, giving low yields and a concentrated Chinon of real consequence. This wine's powerful structure, marvelous texture, and overall grandeur make me dream of the possibilities at table. Some suggestions, taken from Joguet's website: "tournedos rossini, beef short ribs, and even stronger game in great vintages: venison steak, wild boar stew." Or take the easy way out: an old-fashioned chuck roast with carrots, onions, and potatoes.
$52.00 per bottle $561.60 per case
2010 BOURGUEIL "LES PERRIÈRES"
C. & P. BRETON
Crossing the Loire river from Chinon brings us to Bourgueil, where the dynamic and biodynamic duo Catherine and Pierre Breton have focused their red wine production. Les Perrières is the Bretons' answer to Baudry's Croix Boissée and Joguet's Dioterie: old-vine Cabernet Franc planted on clay and limestone slopes, giving a full-bodied and extremely long-lived Bourgueil that warrants decanting to be appreciated in its youth. The 2010 Perrières highlights that vineyard's terroir with its chalky minerality, giving it a chiseled edge to complement the savory depth and fleshy berry fruit.
$42.00 per bottle $453.60 per case