A Morning with Peter Dipoli
Peter Dipoli represents one of the most recent additions to our portfolio, and what an honor it is to work with these singular wines from such an unbelievably beautiful place. Just south of Bolzano in northern Italy's Alto Adige, Peter's vineyards blend right in to the breathtaking landscape of the Dolomites. A native of the region, he studied the land intensely in a search for great vineyards, ultimately settling on high-altitude sites flanking the Adige Valley to craft his one-of-a-kind wines. A recent visit with Peter shed some light on this fascinating terroir and the making of some of Northern Italy's most compelling bottlings.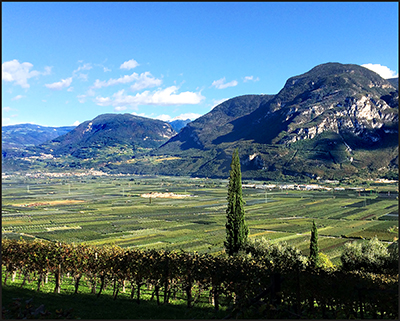 Alto Adige possesses a unique climate, with influences from both the Mediterranean to the south and the Alps to the north. It is probably the only place in the world where one can observe cypresses, olive trees, palm trees, and snowy peaks in the same frame.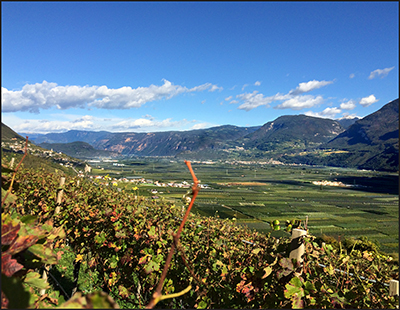 High above the valley floor, Peter's vines benefit from cool nights and a long ripening season. "Iugum" is produced from Merlot and Cabernet Sauvignon vines in clay and limestone soils, in one of the region's warmer subzones.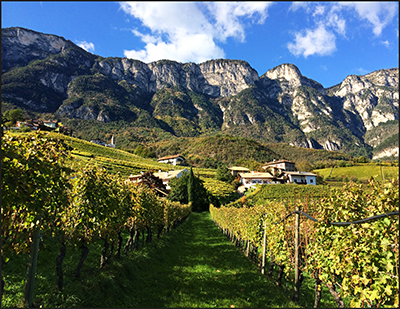 The "Voglar" bottling is made from these Sauvignon Blanc vines, planted on steep limestone slopes at a spectacular 600 meters elevation.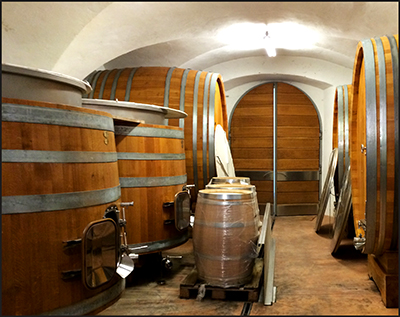 Peter's white, "Voglar", is aged for eight months in these large acacia botti.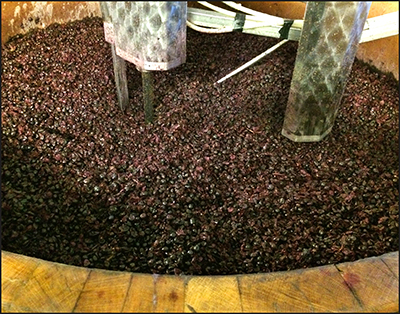 Cabernet Sauvignon for 2014 Iugum completing fermentation.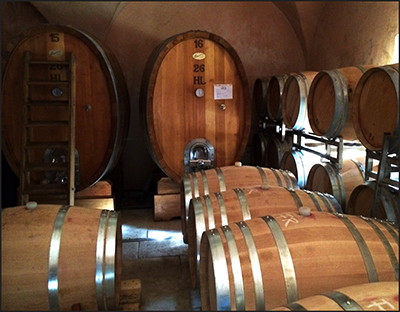 "Iugum" is aged for one year in small- and medium-sized barrels and an additional year in bottle before release.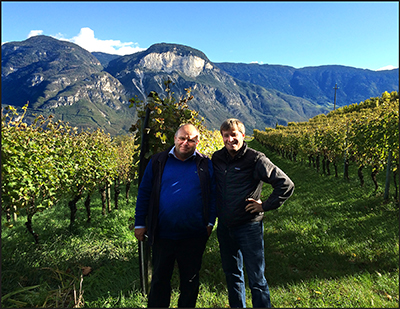 Peter Dipoli (left)  with Dixon Brooke of KLWM.
2010 Voglar | Available online >
2009 Iugum | Available online >