La Dilettante
by Sarah Hernan
Catherine Breton took a circuitous path to becoming a winemaker. Though she was born into a winemaking family who has inhabited Vouvray for five generations, in her youth, neither wines nor vines interested her. Actually, she didn't drink wine before she turned 25. She once told me she felt like the black sheep of her family. Catherine studied geography and accounting and was more interested in theater and literature than pruning technique or grape fermentation.
Over a casual Sunday family lunch, Catherine's father nearly forced her to come down from her room to try a few older wines. Quite unexpectedly she loved all of them. Since that day she has trained her palate with wines from all over the world. After her wine epiphany she began to help her parents by presenting their wines at local wine fairs. This is where she met her husband Pierre Breton and where her passion and interest for wine grew.
In 1989 Catherine and Pierre bought 6 hectares of vines in Chinon and since then they have worked side by side. Although Pierre is the main winemaker for the domaine, in 2002, Catherine began making her own wine under a different label.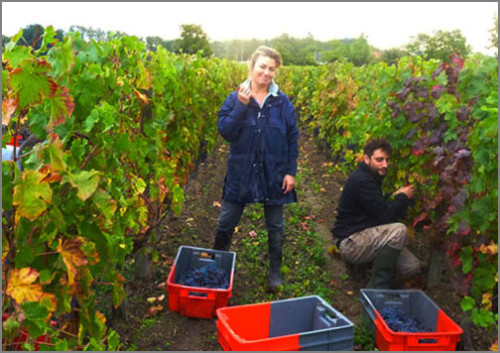 Returning to her roots, her first wine was a Vouvray, aptly named "La Dilettante," or "the dabbler," a word that fit her perfectly. Catherine did not stop with one bottling—there are now three in the Dilettante line.
The Vouvray Sec "La Dilettante," made from 40-year old Chenin Blanc, expresses flinty aromas and reveals itself to be very versatile at table.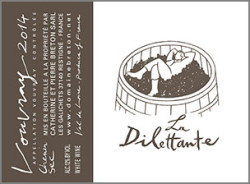 The Vouvray Pétillant "La Dilettante" is a méthode traditionnelle with a lively sparkle and beautiful minerality.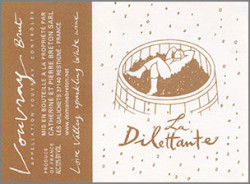 The Bourgueil "La Dilettante," Catherine's only red, is vinified using carbonic maceration and without sulfur. A French wine book described it as "Fresh and quaffable, people will be lining up to get more."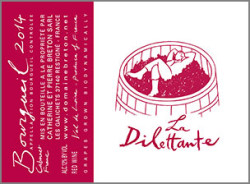 Three different wines, with three distinctive personalities—like children, they each have individual characteristics while still reflecting their origins.
Determined, passionate, and hard-working, Catherine found her way to winemaking. Lucky for us, her dabbling is now focused in the cellar and she plans to stay there for the long-term.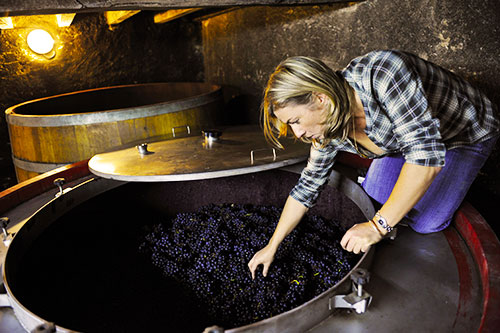 Available wines from Catherine Breton