November Newsletter: Introducing Weingut Carlotto, Toscana
The November Newsletter is now available.
Click here to download the pdf.
Highlights from this month's newsletter…
INTRODUCING
WEINGUT CARLOTTO
by Dixon Brooke
The search for the holy grail of Lagrein ended at the humble doorstep of this tiny father-daughter estate in the town of Ora, just south of Bolzano in Italy's Alto Adige. Ferruccio Carlotto and his daughter Michela farm five hectares of vines in the stony riverbed plains of the valley, surrounded by sheer cliffs. Precise viticulture and vinification along with patient aging in large Slavonian oak casks give birth to the Lagrein of our dreams.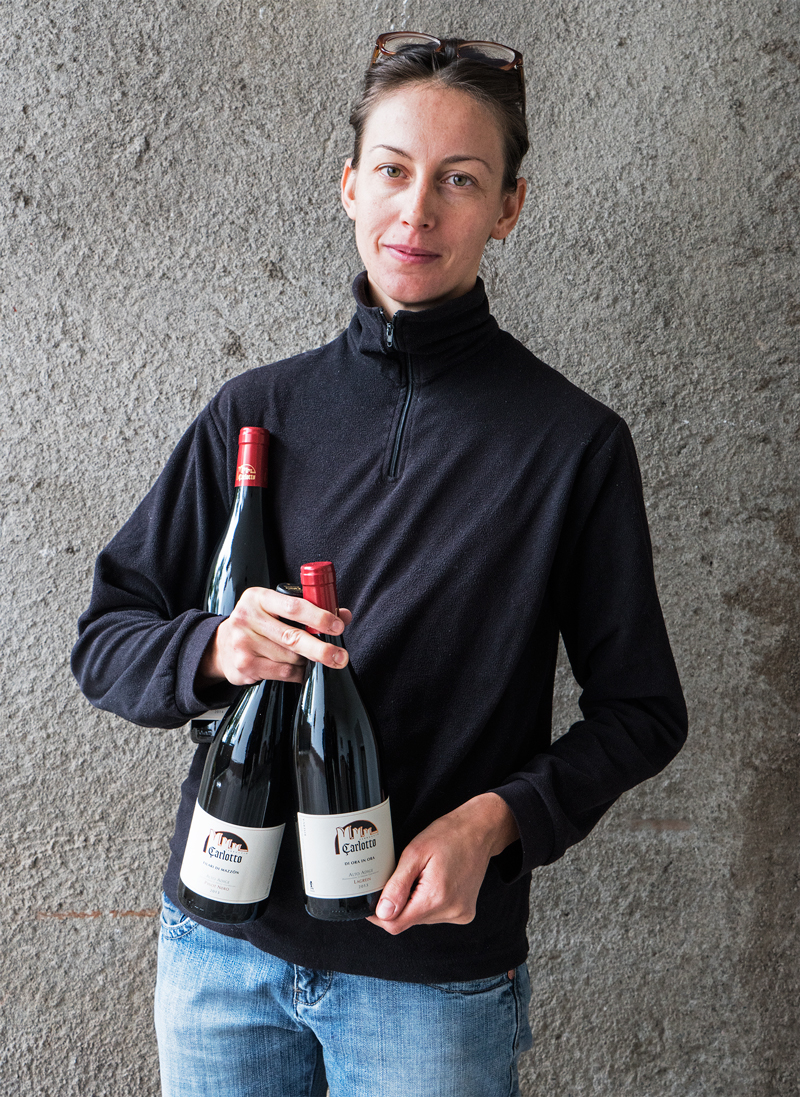 Michela Carlotto © Gail Skoff
2014 VIGNETI DELLE DOLOMITI SCHIAVA >
The locals drink Schiava by the gallon—kind of like Dolcetto in Piedmont. Feathery light, with very little tannin, it is slightly darker than rosé. So many examples are insipid and boring. I was thrilled to find one with so much fruit, floral character, and pizzazz.
$25.00 per bottle $270.00 per case
2012 LAGREIN RISERVA "DI ORA IN ORA" >
Black, inky, and dense, yet smooth as silk and weightless on the palate. What a combo! Not many wines out there have this kind of balance.
$32.00 per bottle $345.60 per case
TOSCANA
by Anthony Lynch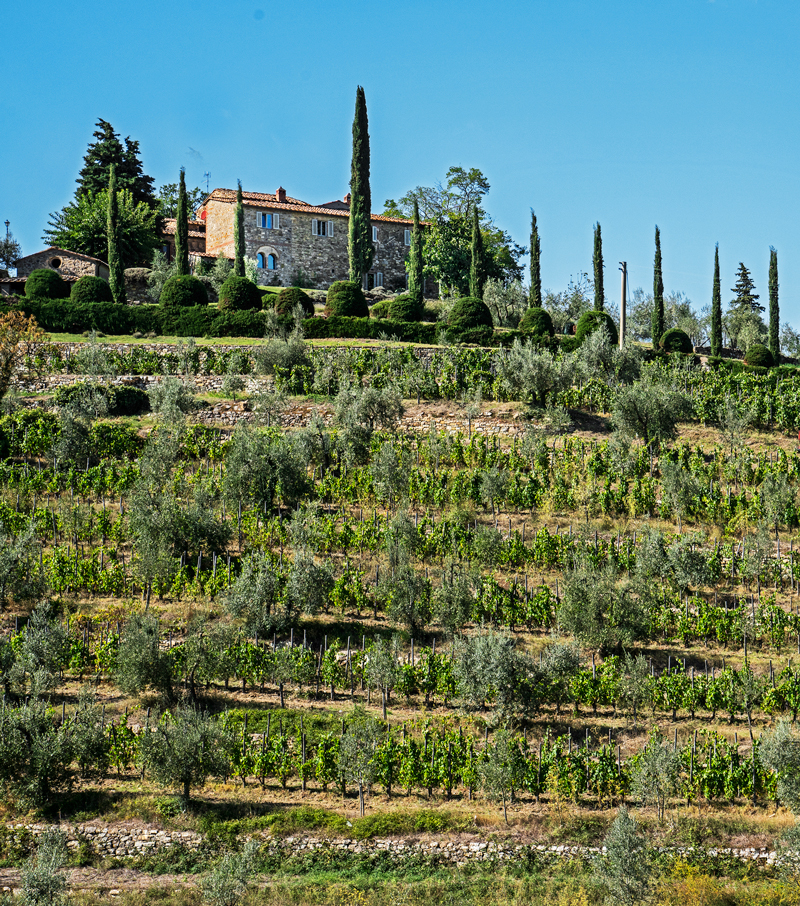 The Castagnoli Estate © Gail Skoff
2013 CHIANTI CLASSICO • CASTAGNOLI >
Perched at 450 meters above sea level atop a towering hillside overlooking the magnificent Tuscan countryside, Castagnoli enjoys a microclimate of its own, where cool nights favor bright, focused acidity that accentuates this red's crunchy schist backbone. The winemaking is elemental: the harvest is brought in by hand, destemmed and crushed, and left to ferment naturally in open bins with occasional punchdowns and pumpovers. Aging in neutral wood conserves Sangiovese's vibrant fruit and herbaceous qualities, yielding a delicious Chianti Classico for now or later, with extraordinary potential at table.
$29.00 per bottle $313.20 per case
2010 BRUNELLO DI MONTALCINO • SESTI >
The Sesti family's Brunello marks our first arrival from the much-anticipated 2010 vintage. Already emanating a marvelous fragrance despite its youthfulness, this noble beast has lived up to—if not exceeded—the great promise of the millesimo. An exquisite aroma of scorched earth, dry herbs, and exotic spices leads to a dense and concentrated, yet graceful-as-can-be palate defined by majestic dark fruit enveloping a firm core. The sustained finish is nothing short of regal. This is a Brunello you'll want to start drinking now and patiently follow over its long, fascinating life span.
$85.00 per bottle $918.00 per case