Visit the Loire
by Kermit Lynch
During my recent visit to the Chinon/Bourgueil region for tastings, I couldn't help thinking of my readers and clients, and how much you might enjoy the same trip, but as a vacation. You will discover a special charm and dynamic. There is a lot of great old stuff to see—the plentiful historic châteaux, for example—and exciting current developments, like the increasingly organic and biodynamic wine and food scene.
The French call Corsica l'Île de Beauté, and their nickname for the Loire is Le Jardin de France. Every house and property appears to have its own flower and vegetable garden, which seem as thriving as gardens can be. Flowers, fruits, and vegetables galore!
To get there, you can fly to Nantes from London or Paris; rent a car and Bourgueil is only a two-hour drive from the airport by autoroute. Or meander on the small riverside routes for a more scenic, bucolic experience. Stop in Savennières and visit our producer, Château d'Epiré—beautiful village, lovely winery in the château's rustic chapel, and the broad, shallow Loire River outside your car window.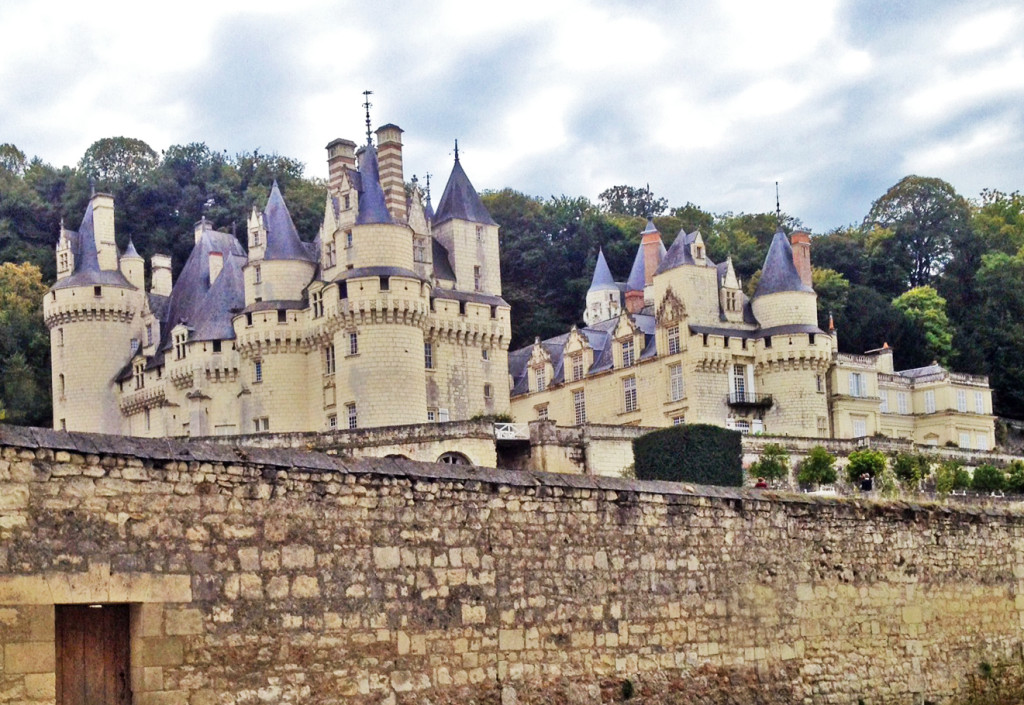 The Loire's Château d'Ussé inspired Walt Disney © Kermit Lynch
Or take the TVG from Paris to Tours (only 59 minutes), rent a car, and start your vacation across the river in Vouvray. Then drive west along the Loire on D952 toward Bourgueil and its glorious Cabernet Francs.
Stay at the eighteenth-century Château de Rochecotte in Saint-Patrice. I've enjoyed it for a decade or two. It provides about forty acres of garden, park, and forest to explore on foot. The restaurant isn't bad if you don't feel like venturing out, but my delicious Vouvray from Domaine Champalou, 2010, was not flattered by an overcooked slice of swordfish. Better dining awaits elsewhere. And anyway, there are no swordfish in the Loire.
I also spent a couple of nights in Restigné at a chambre d'hôte called La Dixmeresse. I generally avoid chambres d'hôtes because of a few experiences with intrusive hosts, but Bruno and Valérie seemed to value their solitude as much as I do mine.
We import wine from four domaines around there: Joguet, Breton, Baudry, and Chanteleuserie. All would be happy to see you. Be sure to check out Domaine Breton's website for regional lodging and cuisine.
Between Bourgueil and Chinon, you'll be thrilled to see an enormous nuclear power plant steaming away, ignoring the catastrophe that, the French are assured, will never happen.
Never mind. Chinon has a lovely center of old buildings dominated by the visitable ruins of the Château de Chinon, with its Joan of Arc and Richard the Lionheart connections.
Nearby, on the banks of the Loire, are the two villages Candes-Saint-Martin and Montsoreau. Walk their narrow streets—there aren't many, but it's a treat. At the west end of Montsoreau, go up a street or two from the Loire and turn right. A little path leads you alongside the chalk cliff in which habitations still exist. The cliff has doors and windows, plus deep caves where building blocks were excavated centuries ago. The caves come in handy today for aging wines, which can live longer than we do.
Candes has a good restaurant with about eight tables, right below the village's Catholic church. The grilled cèpes were perfect in front of the fireplace on a cold, foggy night, and I had a heart-poundingly lovable dessert, mainly because the raspberries were the best I've ever tasted. Maybe I'm easy to please. The place is called the Auberge de la Route d'Or, and it is reasonably priced.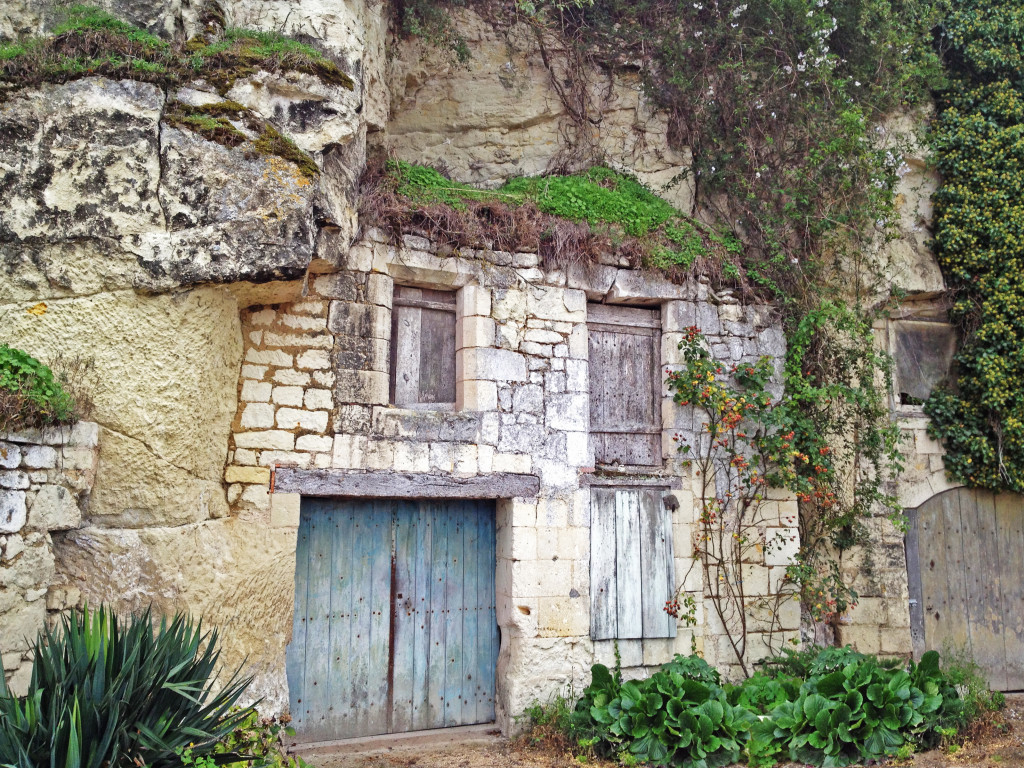 At Montsoreau near Chinon © Kermit Lynch
Back around 1980, Charles Joguet took me to the Bourgueil vineyards to taste at Domaine Lame-Delisle-Boucard, and I imported their wines for two or three years. I decided to drop in and say hello, and found that the current winemaker, Philippe Boucard, is the grandson of the fellow who was making the wines when I initially visited. Philippe pulled out all of the stops, uncorking his grandfather's 1976, 1964, 1959, and 1947 Bourgueil reds. The 1964, especially, was a thoroughbred. But the most remarkable for me was the 1949 rosé. Yes! Still full of life, with ravishing aromas and a fleshy texture. We spent some time swallowing that one. It was vinified in an oak foudre and completed its malo, which is how Lucien Peyraud made Domaine Tempier's Bandol rosé and is still the best recipe.
About fifty yards downhill from Philippe's frigid limestone cellar, I found a gem of a restaurant and returned several times. Again, only a few tables and you feel like you are in someone's home, which you are. Vincent and Olivia Simon do it right. Their luscious vegetable garden is outside the window, all organic, as are their chickens, ducks, guinea hens, and rabbits.
In the past, Vincent was a wine importer in Belgium and worked in a three-star restaurant. He and Olivia dreamed of a better day-to-day existence. They grew more and more passionate about changing. Then, to hell with profit, status, stability—they were after a certain quality of life. (We could use a new political party in the U.S. devoted to its citizens' quality of life.) They are bursting with smiles after buying a farm in Bourgueil, and I was about to burst from overeating—not to mention the wine list, which had too many temptations. Try as I might, I didn't get to the 1999 Clos des Papes Châteauneuf-du-Pape at 95 euros. At a restaurant today in Bandol, I saw the 2012 Gros 'Noré at 72 euros, so you see what a giveaway the 1999 Châteauneuf was. Several Raveneau Chablis were available for a song, too.
The eggs en meurette (a red wine sauce with lardons and little onions) were a treat—eggs from their chickens, bien sûr! Their garden salad seemed plucked leaf by leaf from a huge variety of leafy greens. And the rabbit in rosé wine had just the right hint of mustard and was the best rabbit I've ever tasted. Another best ever? Vincent's chocolate cake.
Their restaurant is Vincent Cuisinier de Campagne. I'm sitting here writing this thinking you should go. And who knows, but I'll bet you become forever clients of our great Chinon and Bourgueil selections—the best there are, and they are here in Berkeley for your quality of life.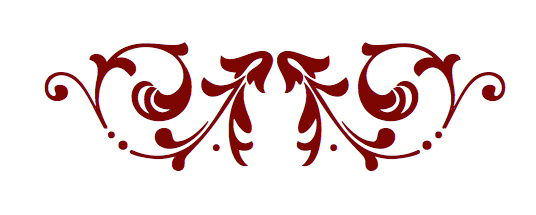 Interested in discovering some Loire wines? We have a special sampler this month featuring a diverse selection from across the Loire…
Faithful, open-minded clients have kept us in the Loire Valley wine business for years. As a sort of tribute to those of you who have supported and enjoyed these wines, we've assembled a diverse collection from across the Loire. Note the classics: Chinon from Joguet, Savennières from Epiré, Vouvray from Champalou. To dig a little deeper, we've included a single-vineyard Muscadet, a Sancerre rouge (made from Pinot Noir), and a rare Pinot Gris bottling from the village of Reuilly. Most of you must already be aware of the pleasure these wines deliver and the bountiful character that the Loire has to offer. Newcomers, you are in for a treat—at a discount!