Visit Venice
by Kermit Lynch
An importer of Italian wines, I have now and again found myself on the Italian wine route in need of some shut-eye. I try to pick nice places to relax instead of the more convenient autostrada hotels. Quality of life, that's my motto. Occasionally I'll wind up in Venice, a rather picturesque site if a little worse for wear and tear in certain quarters—evidently the sea is lapping away at its very foundations.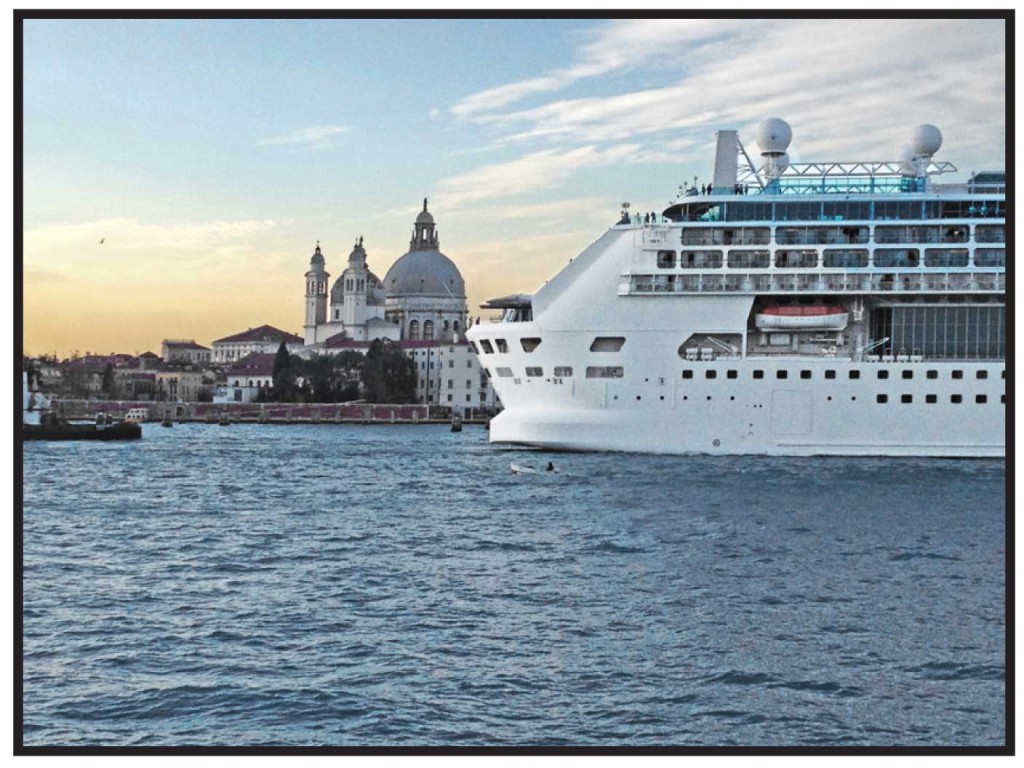 © Kermit Lynch
Heed my advice: my favorite visits to Venice have coincided with dreadful weather. One winter the lagoon was frozen, believe it or not, and the temperature enough below to freeze one's nose off—good-bye, wine-tasting career! However, it was fabulous, because two pals and I had Venice almost to ourselves: empty canals, streets, hotels, and at one of Venice's impossible-to-get-a-table restaurants, we were the only diners.
Then this past October, my wife and I encountered rain and high tides that flooded much of the town. It was still crowded, but bearable, everyone by necessity wearing knee-high rubber or plastic boots. Along with the art and scenery, we discovered a thriving food and wine scene. In case you go, that's why I'm writing about it.
Most tourist-ridden sites worldwide are now geared toward the low airfare/tour bus/cruise ship crowds. Crowds, as in crowded. You walk the street one slow-motion step at a time, and even that is jarringly halted, because half the mob is stopping every two steps to take a selfie.
Hey, Mom, it's me on the Rialto Bridge!
Oops, sorry, Mom, the press of the mob just pushed me over the railing.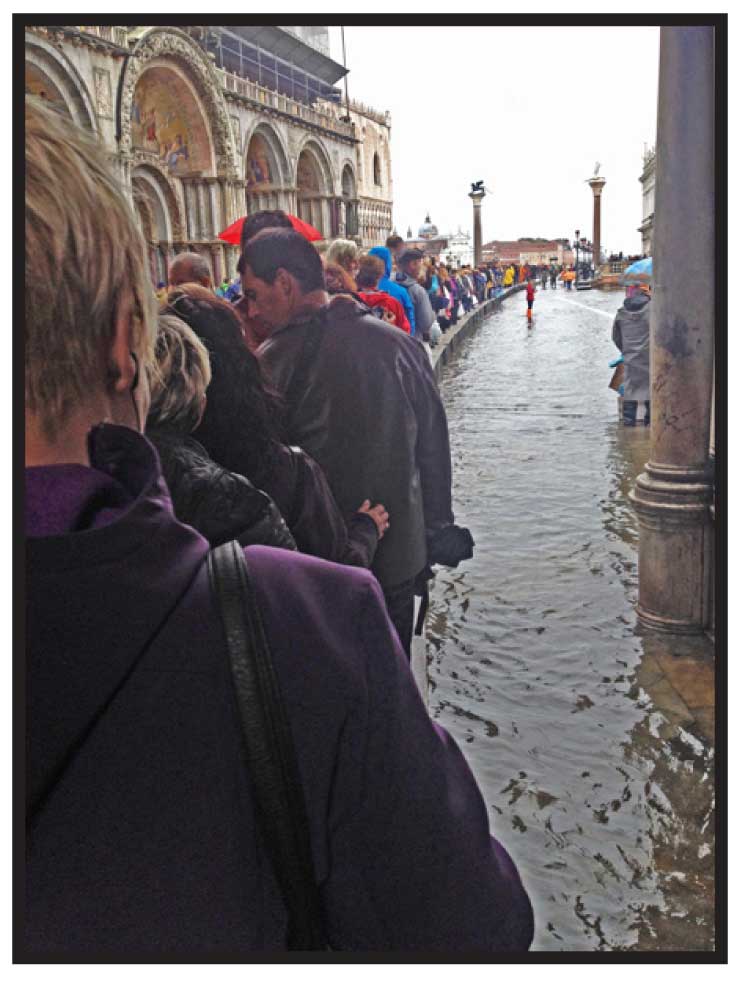 © Kermit Lynch
The quality of the food sinks to mediocre and worse. The cooks must be thinking that they'll never see a customer again, so why take any pains. Near Bandol, where Gail and I live several months of the year, we always cook at home now, because there is not one single restaurant we want to go back to. I had a terrible visit to Rome recently, a place I dearly loved: streets mobbed, tourists eating cheap, restaurants with no soul. And the Amalfi Coast. Yikes. Good luck. Best go in the winter, because the summer is torture despite the glorious landscape. Traffic jammed for miles, tourism become their sole income—bah, humbug!
But that's not all. Cheap travel is great for égalité, but the result is the destruction of everything that attracts us in the first place, including the local cuisine. When égalité means mediocrity for one/mediocrity for all . . . well, there must be a better way.
Normally I explore and eat around a lot, but I liked a couple of restaurants in Venice so much, I would advise you to return again and again.
Trattoria Antiche Carampane is so off the beaten track, I almost gave up. I walked using Google Maps. Venetian alleys and streets make Google a blithering idiot. Countless times I found myself going in circles—swearing in circles, too.
It was worth it! Service with a smile, interesting collection of diners, unpretentious setting, superb selection of northern Italian whites (including Duline's Malvasia Istriana), one delicious platter after another, mostly seafood, all local. They passed out a free starter, a paper cone filled with peanut-sized crispy fried shrimps, perfectly cooked. Every note seemed to hit just the right pitch. I wish I lived next door.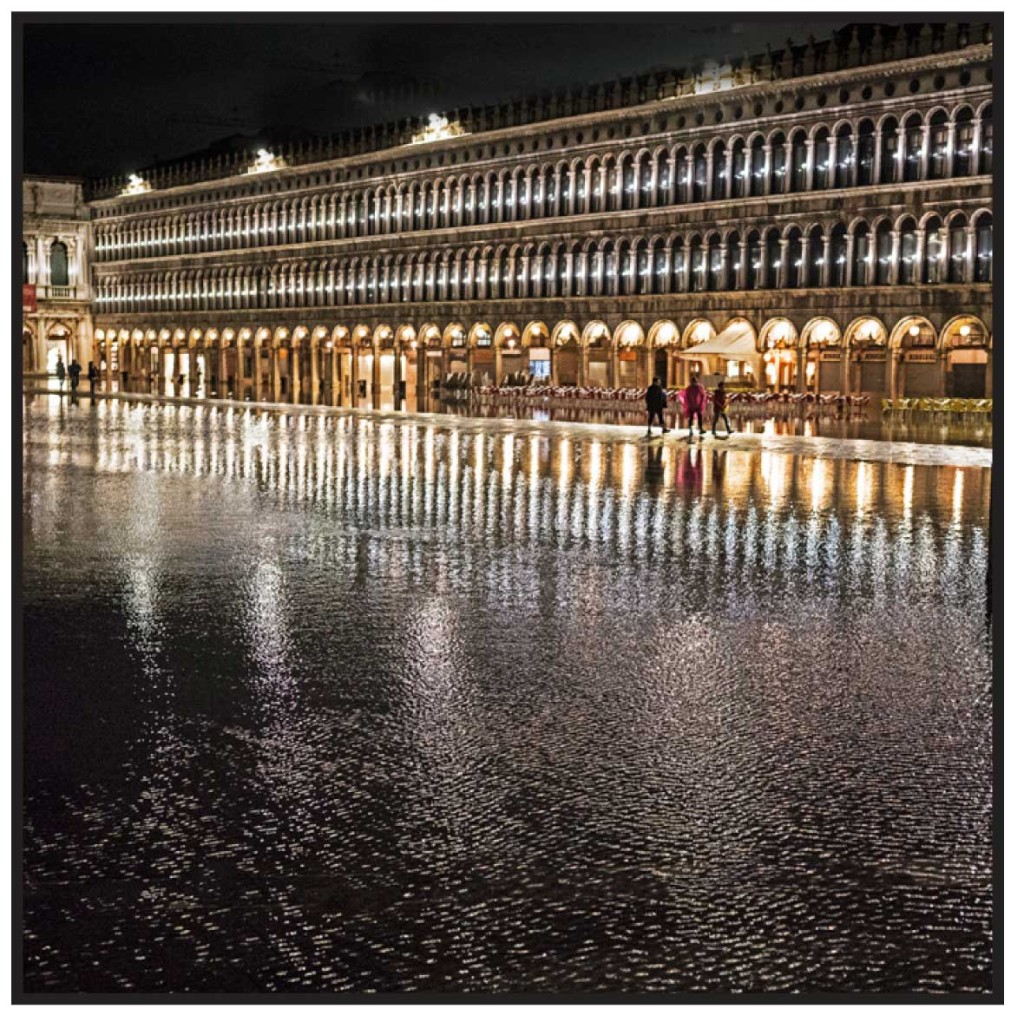 © Gail Skoff

My second fave rave: Alle Testiere on Calle del Mondo Novo. I'm sorry, but you can't imagine how good warm, grilled white polenta tastes next to a cool ball of the best, least creamy baccalà of my life (baccalà is Italy's brandade de morue). It is so delicious you might order it as your second and third courses, too, because when your plate is empty, you'll experience a feeling akin to heartbreak. Luca is the perfect host and also author of the short, gem-filled wine list. When the lagoon was frozen, he's the one who served me and my pals Duline's Pinot Grigio—rare, expensive, fairly priced, hard to beat. Thank you, Luca, for that first, startling taste. At Testiere you should order both the cheese and the dessert courses, because they're so good.
Pardon the digression, but I am convinced that Italian cheeses are now better, generally, than French. Same with charcuterie. The French and their bureaucratic fervor have dulled down both, waving the health flag as justification. Yes, both cheese and charcuterie are safely sterile nowadays, and (is it a coincidence?) produced by factories instead of small farmers. When it comes to food and wine—sorry, Big Brother—artisanal wins, and I'll bet it is better for us, too.
Back to Luca at Alle Testiere—he gave me the address of a teensy wine bar near the Venice market. "Go to Al Merca," he said. "Their wines by the glass are beautifully selected. I don't know how they come up with them." They also have delicious Venetian-style sandwiches. Alert: no chairs, no tables, no roof. I went three times, and now it's my favorite Venetian snack bar.
Remember, seek out the periods when Venice weather is inclement and make sure it is not a school vacation week in Europe before making your plans. And, oh yes, reserve those restaurant tables way in advance.