February Newsletter: An Abundance of New Arrivals from Italy, White Burgundy, Beaujolais Blanc & Rouge
The February Newsletter is now available.
Click here to download the pdf.
Highlights from this month's newsletter…
by Dixon Brooke
As I hope you've noticed, we have invested a lot of energy in revitalizing and growing our Italian portfolio over the past few years. It sure has been a lot of fun. We are just getting started, by the way, so please keep paying attention and help us in bringing you the best from this great land of riches!
Many in the wine world express surprise about our company's roots in Italy. As far back as the 1970s, Kermit was a pioneer in the region, first importing to these shores what are now household names such as Vietti, Aldo Conterno, Cacchiano, and Gini. For whatever reasons—maybe the quality of the wine and cooking in Provence, Kermit's home there, and his well-traveled circle of influence from Collioure in the west up to Beaune in the north and (most especially) up and down the Rhône River—KLWM developed a real focus on and expertise in French wine. Still, we never stopped importing Italian wine, and our love of the country, its people, its history and culture, and, of course, its incredible food and wine brought us back with a vengeance during the past decade.
As the New Year gets under way, here are a dozen great reasons to get better acquainted with our Italian selections. Let one of our salespeople help you unlock all of Italia's glory with a personalized tour of our entire portfolio. Give us a call anytime. Salute!
ANDRÉ & MICHEL QUENARD
by Dixon Brooke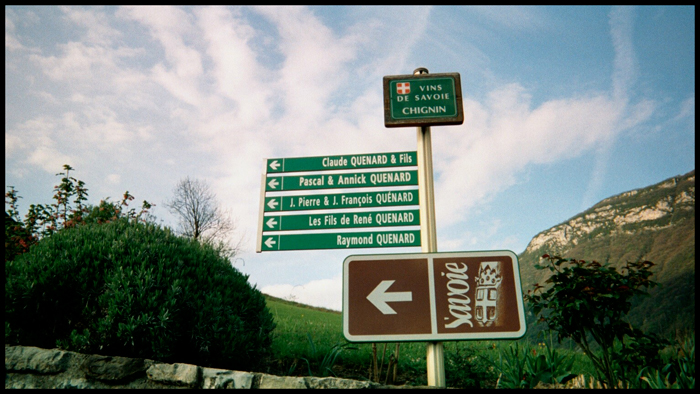 2014 CHIGNIN BERGERON >
"LE GRAND REBOSSAN" >
Selling the ten cases we import per year of this wine may take more work than selling several thousand cases of Sancerre, but it continues to be totally worth it. For every person I introduce to the joys of Roussanne grown on the limestone scree slopes of the Savoyarde, his or her life will be more complete. This bottling is from the Quenards' finest hillside parcel, fermented and aged in large oak foudres, and released a year after their other whites. Alpine freshness meets Mediterranean charm in an inimitable rendering of this lovely grape.
$35.00 per bottle $378.00 per case
2014 CHIGNIN MONDEUSE "VIEILLES VIGNES" >
Among the Quenard family's many qualities, their mastery of the intriguing Mondeuse grape is one that I celebrate. Related to Refosco of northern Italy, Mondeuse from Savoie makes a medium-bodied, sleek, pleasantly structured, and peppery wine that is delicious and versatile. I enjoyed a mighty tasty bottle of their 2007 a few weeks ago; you don't have to age it, but you certainly can. They've produced this bottling for years, aged in oak foudres like the Grand Rebossan Roussanne above. It is an imposing presence, with a delicate touch: the proverbial iron fist in a velvet glove.
$29.00 per bottle $313.20 per case
2014 ARBIN MONDEUSE "TERRES BRUNES" >
Arbin is another village farther around and higher up the mountain from the Quenards' home base in Chignin. A vintner they knew there who had worked his old vines by hand for decades was nearing retirement, so they paid him a visit a few years ago and earned the honor of continuing to work his land. High on the limestone slopes and pruned in the gobelet style of the Beaujolais (see the label), these beautifully gnarled old vines eke out a wine with much more finesse and delicacy than the Mondeuse from Chignin. Volnay to Pommard. Terres Brunes is a gorgeous effort from the Quenards, a steal for the price, and a welcome addition to their stable of fine alpine wines.
$32.00 per bottle $345.60 per case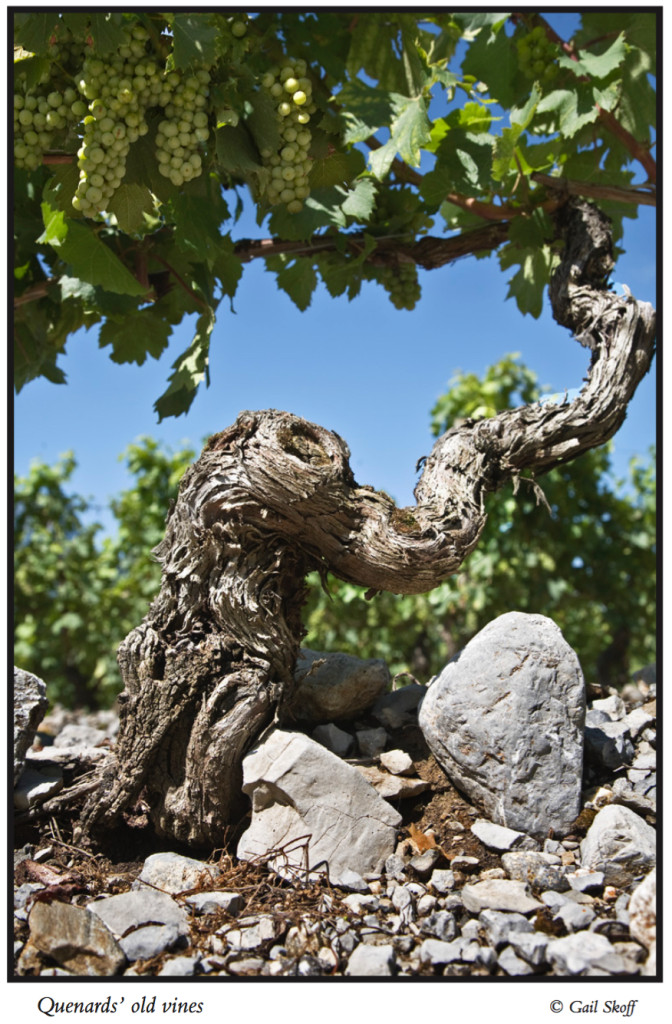 POMEROL
by Anthony Lynch
2012 POMEROL
CHÂTEAU GOMBAUDE-GUILLOT >
Bordeaux is back on the rise after years of being shunned by sommeliers and other wine enthusiasts in favor of the novel, obscure, and often downright weird. Is it possible to be classic and trendy at the same time? Gombaude-Guillot, our beloved organic Pomerol grower, proves that it is not only possible but also truly exciting for all walks of the wine world. With incredible depth, power, and fine but grippingly youthful tannins, this is unmistakably Pomerol—in the style on which this great appellation built its reputation. Yet its rich, velvety texture and vivid fruit, suggesting blackberry and plum with an almost wild intensity, are certain to appeal to classically trained palates and thrill-seeking youths alike. Already approachable, the 2012 will improve for twenty years or more.
$75.00 per bottle $810.00 per case