La Famille Montanet
by Chris Santini
The first of many words to come to mind when I think of the Montanets and their wines is unpretentious. In an era of unfortunate and rampant "luxurization" of Burgundy, here is a family that has achieved enormous success in France, as well as in export markets the world over, yet manages to keep a modest approach in all they do.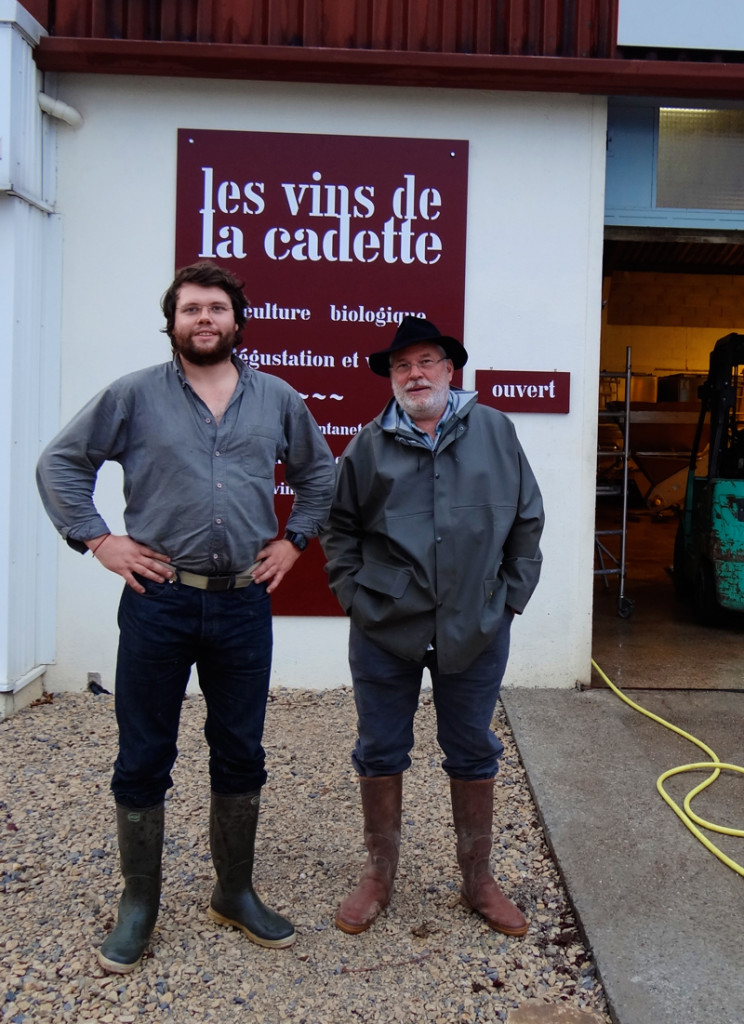 Value, drinkability, organic farming, and noninterventionist winemaking are the pillars of all their wines. How often are those words associated with Burgundy anymore? We've been working with the Montanets for nearly fifteen years now, a partnership that was a no-brainer, given that Bernard Raveneau first taught Jean Montanet the techniques and importance of getting things right in the vineyard before anything comes into the cellar, and it was Marcel Lapierre who showed Jean the splendor and purity of natural winemaking. It has always been and remains a great pleasure to work with Jean and his son Valentin, both of whom are ever smiling, ever optimistic, and quick to joke at their own expense. But don't be fooled. Their wines—every last one of them—are world-class, serious, and, most important, delicious Burgundies.
Domaine Montanet-Thoden
2014 Bourgogne Vézelay Blanc "Galerne" >
The 2014 Bourgogne Vézelay Blanc "Galerne," from their Montanet-Thoden label, is grown on the ancient limestone soils that put Vézelay on the wine map. That limestone provides a Chablis-like precision, and the local northern wind (Galerne) on this parcel keeps the grapes dry and ripe, giving ample body and character, too. Here's the perfect representation to show why Vézelay has its own appellation.
$27.00 per bottle $291.60 per case
DOMAINE DE LA CADETTE
2014 Bourgogne Rouge "Champs Cadet" >
Their 2014 Bourgogne Rouge "Champs Cadet" is grown on those same limestone-heavy soils and is all about pure and lively fruit. This is young Pinot at its best: aromatic, expressive, and a true pleasure to drink.
$32.00 per bottle $345.60 per case
2014 Bourgogne Rouge "L'ermitage" >
If you enjoy rarities and curiosities, be sure to try the La Cadette 2014 Bourgogne Rouge "L'Ermitage," a blend of Pinot Noir and César, an ancient varietal that, legend has it, Caesar himself brought from Rome with his conquering armies to Gaul. This rustic and fruity mix is unlike any other red Burgundy out there today. Hail, César!
$32.00 per bottle $345.60 per case