April Newsletter: Spring Pop-Up, New Arrivals from Angéline Templier & Daniel Brunier, and a Venetian Sampler
The April Newsletter is now available.
Click here to download the pdf.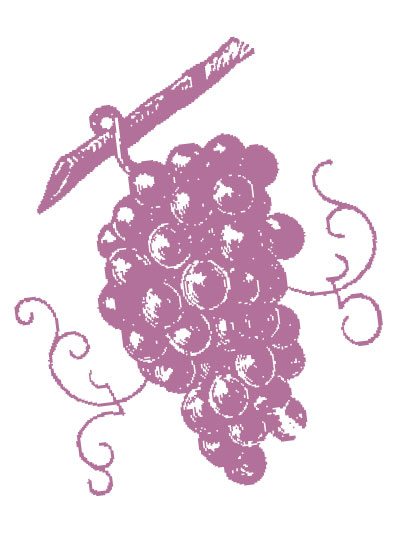 Highlights from this month's newsletter…
SPRING POP-UP
with
DANIEL BRUNIER
OF VIEUX TÉLÉGRAPHE
and
ANGÉLINE TEMPLIER
OF J. LASSALLE
It is our pleasure to announce another Pop-Up in the Kermit Lynch parking lot! Please join us on Saturday, April 23, from 12 to 4 p.m., for a special visit from two of our favorite winemakers—Daniel Brunier of Domaine du Vieux Télégraphe and Angéline Templier of Champagne J. Lassalle. Bartavelle Coffee & Wine Bar will serve an assortment of Daniel and Angéline's wines, we'll have Chris Lee's Old-Fashioned Butcher take-home sausages for sale, and chef Curt Clingman will grill sausage sandwiches to order. Acme Bread will be open for regular business hours as well.
We will close off the parking lot, but seating is limited. Come and imbibe some very tasty wines—the winemakers will be on hand to answer all your questions!
Saturday, April 23 • 12:00–4:00 p.m.
Event presented by Bartavelle Coffee & Wine Bar
new arrivals
ANGÉLINE TEMPLIER
& DANIEL BRUNIER
by Anthony Lynch
NV brut ROSÉ 1ER CRU • J. LASSALLE >
The Lassalle women—three consecutive generations to run the estate, with a fourth toddling around the cuverie—craft a pale, elegant rosé Champagne, all about delicacy and lovely, plush fruit. Completing its malolactic fermentation and aged extensively sur latte before disgorgement, this soft, round rosé maintains a great balance of richness and refreshing acidity. It will provide utter satisfaction sipped as an apéritif, or all throughout a meal.
$64.00 per bottle $691.20 per case
2009 BRUT 1ER CRU "CUVÉE ANGÉLINE"
J. LASSALLE >
The latest release of the Lassalles' tête de cuvée marries the power and drive of the vintage with a velvety texture acquired from a seven-year élevage. This blend of Pinot Noir and Chardonnay is a Champagne of luxury, from its decadent golden tinge to the fine, persistent bead that playfully caresses the palate. Uncorking this euphoric elixir will guarantee a ceremoniously delicious occasion.
$89.00 per bottle $961.20 per case
2014 VAUCLUSE ROUGE "LE PIGEOULET"
F. & D. BRUNIER >
Le Pigeoulet is a lovely everyday red for even the most modest of circumstances, providing authentic Provençal flavors and straightforward pleasure at excellent value. The blend is mostly Grenache, sourced from around Châteauneuf-du-Pape and then aged in a combination of cement tanks and oak foudres. Le Pigeoulet emphasizes fruit and freshness over concentration, qualities the cool growing season accentuated: this year, we have something especially buoyant, refreshing, and dangerously easy to swallow. A total quaffer with aromas of cherry, raspberry, and réglisse, this could be your new house red.
$18.00 per bottle $194.40 per case
2013 CHÂTEAUNEUF-DU-PAPE "PIEDLONG"
F. & D. BRUNIER >
In a region where raw power usually trumps finesse, we are fortunate that vignerons like the Bruniers are tirelessly striving to bring out the nuance inherent in some of the southern Rhône's great terroirs. Their Piedlong bottling is an effort to deliver classic, stony Châteauneuf that is accessible both in price and in its early stages of life. It consists of old-vine fruit grown mainly in galets roulés, resulting in a mineral tension highlighted by the relative coolness of the 2013 vintage. Sleek and suave on the palate, the Piedlong culminates in a noble tannin that will remind you of the southern Rhône's potential for wines of real finesse.
$58.00 per bottle $626.40 per case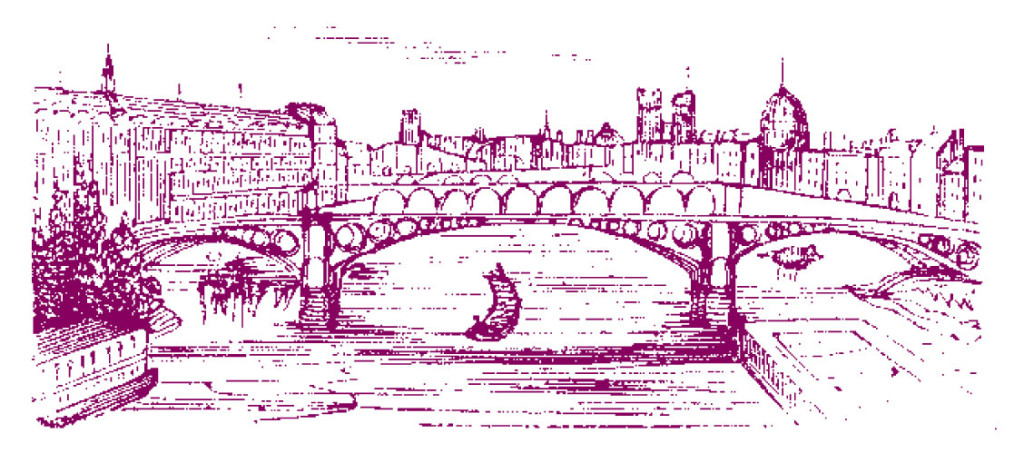 by Anthony Lynch
I distantly recall a childhood trip to Venice, when I was too young to revel in the wonders of art, fine cuisine, and wine. Days I would have gladly spent drifting along the city's canals on a sweetly swaying gondola were instead filled with interminable treks to tedious museums and traumatizing assaults from the hostile mob of pigeons patrolling Piazza San Marco. Today, I would give anything to return to Venice and savor its architecture, music, and prosperous food and wine scene.
Once a thriving trade hub providing a commercial gateway to the East, Venice also enjoys a strategic geographical location for the abundance of vineyards within its reaches. The nearby Alpine foothills, tempered by warm breezes from the Adriatic, create an ideal climate for viticulture across a large band of northeastern Italy. Prosecco, ubiquitous in Venetian bars, is only the tip of the iceberg: the Veneto produces the most DOC wine of any region in Italy, and nearby Friuli-Venezia-Giulia is home to a wealth of its own traditions.
This sampler offers an introduction to the various styles produced around lovely Venezia. So get some polenta started, turn on Vivaldi, and pour yourself a glass of Venetian refreshment while you dream of a gondoliere rhythmically rowing you off into the sunset.
| | |
| --- | --- |
| | PER BOTTLE |
| Prosecco Superiore Brut • Sommariva | $14.95 |
| 2014 Bardolino Chiaretto • Corte Gardoni | 14.00 |
| 2014 Friuli Colli Orientali Pinot Grigio • La Viarte | 19.95 |
| 2012 Venezia Giulia Malvasia Istriana • Kante | 35.00 |
| 2013 Bardolino Superiore "Pràdicà" • Corte Gardoni | 18.95 |
| 2009 Venezia Giulia Terrano • Kante | 25.00 |
Normally $127.85
SPECIAL SAMPLER PRICE
$102
(a 20% discount)