Saint-Aubins from Domaine Larue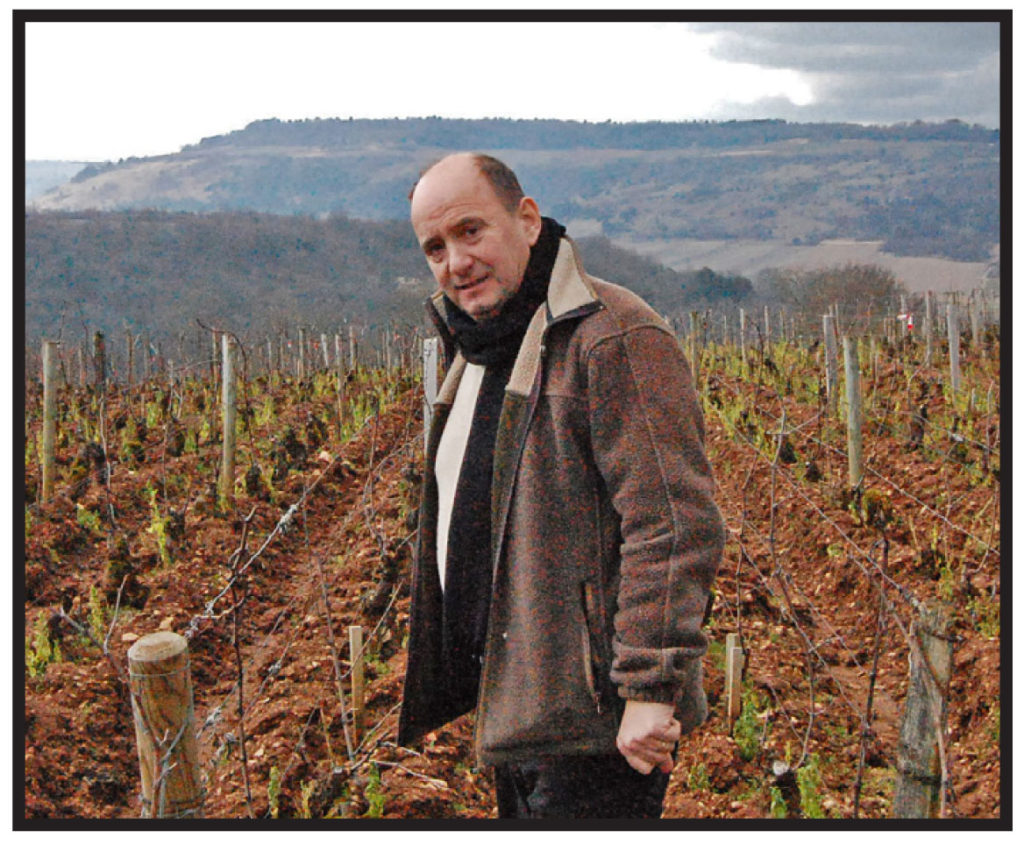 SAINT-AUBIN
by Kermit Lynch
Long-timers might remember how from the start I looked in all the nooks and crannies for bargain white Burgundies. I needed them for myself and for some of you. The Montagny from Jean Vachet was a huge success, for example. I was also struck by the potential at Saint-Aubin. I visited several domaines over the years—something kept clicking for me and bringing me back—yet never found a source that inspired my confidence. Pity. When Saint-Aubin succeeds, it makes one of white Burgundy's most charming wines.
About five years ago I wrote to Antoine Jobard and Coche-Dury urging them to look for Saint-Aubin vines to purchase. Damned if Jobard didn't do it! Try his someday (if ever one is left in stock).
In a Paris restaurant last year, I ordered a Saint-Aubin from Domaine Larue. There it was—my idea of what a Saint-Aubin should act like and what it should cost. I hope you are as charmed by their delicious Saint-Aubins as I am.
by Dixon Brooke
2014 SAINT-AUBIN 1ER CRU "LES COMBES" >
The climat of Les Combes sits at the edge of Chassagne-Montrachet, in its cooler, very stony northeastern sector, where you'll find some of our favorite Chassagnes like Les Chaumées and Les Vergers. Bright and chiseled, this beauty rides a razor's edge of crushed limestone.
$39.00 per bottle $421.20 per case
2014 SAINT-AUBIN 1ER CRU "LES CORTONS" >
This climat sits next to Saint-Aubin's En Remilly on its northern side, facing west. Compared to Les Combes, it is fatter and more generous, with a beautiful finish of fossilized stone. This is textbook Saint-Aubin and a classic rendering of the Larue house style.
$42.00 per bottle $453.60 per case
2014 SAINT-AUBIN 1ER CRU "EN REMILLY" >
The tiny climat of Chassagne-Montrachet premier cru En Remilly borders Chevalier-Montrachet. The vineyard expands and continues as it crosses over into the appellation of Saint-Aubin, all the while maintaining the same exposition and soil type. Here, we sense a significant step up in appellation hierarchy: gorgeous noble nose, ample body, great grain and structure, erect and forthright. Both this and the wine below are eight- to ten-year candidates for your cellar.
$52.00 per bottle $561.60 per case
2014 SAINT-AUBIN 1ER CRU
"MURGERS DES DENTS DE CHIEN" >
The most prized terroir of Saint-Aubin, Les Murgers sits above En Remilly and curves south to southeast, sharing the same exposition and altitude as Puligny-Montrachet premier cru Les Champs Gains. It sits between twenty and sixty meters directly above Chevalier-Montrachet. Picture a brighter, higher-altitude version of this storied grand cru! A firm nose leads to a beautiful richness on the palate, then a finish with a persistent and mighty stony grip. The longest ager of the Larue stable, this is a real thoroughbred that you should classify along with the great premiers crus of Chassagne, Puligny, and Meursault.
$52.00 per bottle $561.60 per case