May Newsletter: Transcendent de Villaine, Quintarelli New Arrivals, & Top Oyster Wines
The May Newsletter is now available.
Click here to download the pdf.
Highlights from this month's newsletter…
CÔTE CHALONNAISE TRANSCENDence
by Dixon Brooke
Pierre de Benoist has crafted a masterful and irresistible Aligoté in what is turning out to be a fabulous vintage for white Burgundy. There is its subtly finessed nose with a very fine notion of creaminess and a wonderfully vivacious personality. Then on the palate it is mineral and suave at the same time—its fine-grained texture is wrapped seamlessly with viscosity. This may truly be the perfect wine for crustaceans. It's even better than that: it is one of Burgundy's greatest Aligotés, a fitting tribute to a long and storied history of this beguiling grape in Burgundy, and a wine that provides intrigue and pleasure young, old, and in between.
$32.00 per bottle $345.60 per case
2014 RULLY blanc "LES SAINT-JACQUES" >
The richest white Burgundy in the de Villaine stable, this Rully is an exercise in balance. Hazelnut and quince paste greet the nose, followed by a dense mouthful of ripe, succulent yellow fruits. Despite its voluptuousness, the wine is dry, fresh, very stony, and even salty—mouthwateringly delicious. This vintage is magnificent for Les Saint-Jacques, and ample proof of the high quality of terroir in this southern stronghold of Burgundy. The fact that it isn't premier cru, well, that's proof of a talented grower, because it sure does taste like it.
$40.00 per bottle $432.00 per case
2014 BOURGOGNE CÔTE CHALONNAISE rouge
"LA DIGOINE" >
La Digoine is the first wine I think of—after the Bouzeron, of course—when I think of Domaine de Villaine. The name itself exudes aristocratic class. This noble red Burgundy has always drunk well above its price. It has been produced since the 1973 vintage, and an overwhelming majority of those vintages are still drinking well. To smell it is to know it: noir, peppery, mysterious; these characteristics are a constant. La bouche is masculine and sinewy, very pure, with a beautiful noble tannin and excellent finish. Our longtime clients buy this with the same confidence that they buy Chevillon, Guillemot, and Thivin. I know I don't want a hole in my vertical and plan on doing the same!
$48.00 per bottle $518.40 per case
2014 MERCUREY rouge "LES MONTOTS" >
What, Les Montots isn't a premier cru? And here I was humming along for years thinking I understood the origin of its transcendent finesse and ability to be both powerful and featherweight. It is easy to forget that it isn't a premier cru—or, frankly, that any of the de Villaine wines aren't. The finesse of the nose alone is somewhat overwhelming. This wine really impressed me at the domaine this past fall. It truly has it all. The palate is fabulously silky, and I couldn't get over the quality of the tannins. I wrote that down several times. I say you can book this wine into the record book of fine, perfect tannins.
$52.00 per bottle $561.60 per case

Since time immemorial, the human striving for feeling has in fact had one means ready at hand, one drug, one intoxicant, that belongs to the classic gifts of life and bears the stamp of the simple and the holy, and thus is no vice—one means of stature, if I may put it that way. Wine—the gods' gift to man, as the humanistic peoples of antiquity claimed, the philanthropic invention of a god who is in fact associated with civilization, if I may be permitted the allusion. For we learn that it is thanks to the art of planting and pressing the grape that man emerged from his savage state and achieved culture. And even today nations where the grape grows are considered, or consider themselves, more cultured than wineless Cimmerians—a most remarkable fact. For it asserts that culture is not a matter of reason and well-articulated sobriety, but rather is bound up with enthusiasm, with intoxication, and the sense of regalement.

—Hans Castorp, from Thomas Mann's The Magic Mountain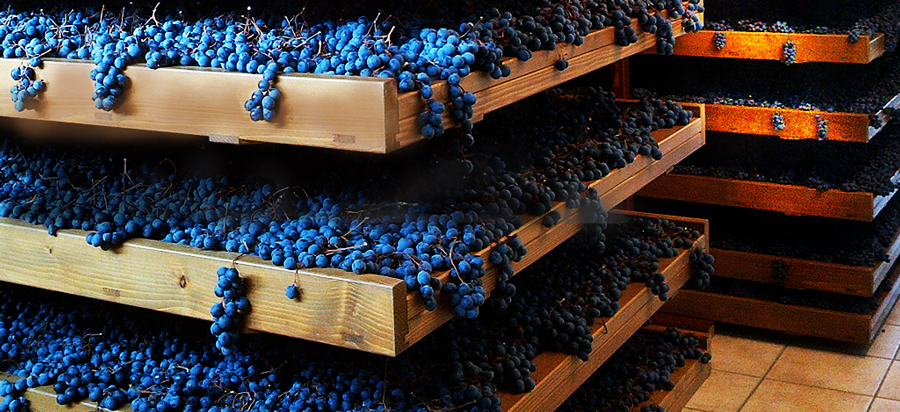 by Dixon Brooke
Primofiore doesn't meet the lofty aging standards of the Quintarellis for Valpolicella, since they prefer to release their Valpolicella with eight to ten years of cask and bottle age. Still, it would be hard to argue that this wine didn't meet and exceed the expectations of Valpolicella for any other mortal. Just think of it as an opportunity to drink a younger Quintarelli Valpolicella that is not made with the ripasso technique. A ripe and juicy nose of dried grapes is the first thing you'll notice after admiring its deep purple color. This 2012 is a beautifully balanced effort with substantial tannin and acidity, great spine, and a nuanced finish packed with a plethora of spices.
$59.00 per bottle $637.20 per case
The wines of Quintarelli are more a celebration of a region and its history and techniques than of specific grape varieties or terroirs. They are really more about the art of the blend, the patience of extended aging in cask and bottle, and the use of appassimento and ripasso techniques to further enhance complexity and age-worthiness. That's why Cà del Merlo as a single-vineyard expression is a bit of an anomaly. Rather than being a single-vineyard wine, it is the opportunity for the Quintarellis to have a little more freedom with the blend outside of the school of Valpolicella. Always more primary than the Valpolicella, it showcases dark, palate-staining fruit that one must marvel at, given the wine's age. Cà del Merlo is succulent and luscious, balanced beautifully by the imprint of the stony limestone and basalt hills on which the grapes are grown.
$89.00 per bottle $961.20 per case
2007 VALPOLICELLA CLASSICO SUPERIORE >
There isn't much to add to the words Quintarelli Valpolicella Superiore other than perhaps a few notes about the vintage. This is very serious stuff. In comparing it to recent vintages, it is 2006-ish but more closed, regal, poised, and spiced; it seems a lot younger than the 2006 did upon release. Compared to 2005, there is more stuffing here. It has more finesse than the bulky, concentrated 2004. Long, fine, and compact, it has everything to go the distance. In short, it challenges 2003 for the vintage of the decade.
$89.00 per bottle $961.20 per case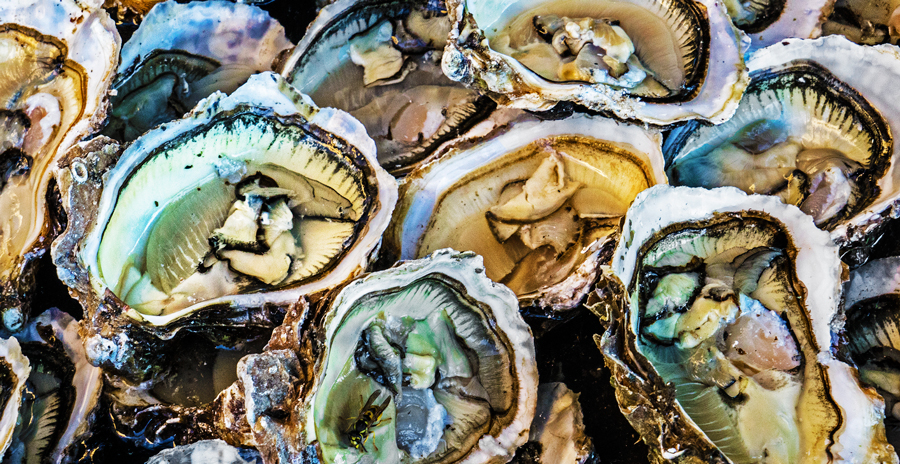 by Anthony Lynch
2014 MUSCADET CÔTES DE GRAND LIEU SUR LIE
"LE CLOS DE LA BUTTE" • ÉRIC CHEVALIER >
A crisp, steely Muscadet like this is indeed the perfect match for oysters, but not only oysters. It comes from a plot of fifty-year-old vines, naturally bestowing additional concentration and viscosity to widen the range of culinary possibilities. Try it with spring asparagus with a squeeze of lemon, young goat cheeses, or any number of minimally prepared shellfish. Its salinity and palate-cleansing acidity allow for countless pairings beyond oysters, although this classic combination remains admittedly euphoric.
$16.00 per bottle $172.80 per case
2015 BORDEAUX BLANC • CHÂTEAU DUCASSE >
Nobody buys Bordeaux anymore because, as we all know, the wines are overpriced oak-bombs made by pretentious enologists in tailored designer suits. Right? Wrong! Make no mistake, Hervé Dubourdieu is quite a snazzy dresser, but his personality and wines are about as down-to-earth as can be. His Ducasse blanc remains one of the benchmark values of our portolio, this crisp Semillon/Sauvignon/Muscadelle blend continuing to punch above its price point. The 2015 vintage brings an extra bit of exuberant fruit to go with its habitual mineral snappiness, all delivered with Hervé's trademark jazzy flair.
$16.00 per bottle $172.80 per case
2014 CHABLIS 1ER CRU "FOURCHAUME"
ROLAND LAVANTUREUX >
In his comprehensive work The Wines of Burgundy, Clive Coates ranks Fourchaume as one of Chablis' top premiers crus alongside Montée de Tonnerre, consistently flirting with grand cru quality. He points out the parcel's proximity and similar exposure to the grand cru vineyards, adding that Fourchaume tends to produce "rich and plump" wines. This stellar 2014 features generous flesh enveloping a wiry core, with a flinty edge that leads to a satisfyingly creamy finish. This is premier cru Chablis at its mouthwatering best.
$40.00 per bottle $432.00 per case