June Newsletter: 2015 Rosés, Premier Cru Burgundy, & Juicy Italian Values
The June Newsletter is now available.
Click here to download the pdf.
Highlights from this month's newsletter…

HERE THEY COME
THE 2015 ROSÉS >

by Julia Issleib
Along with fresh strawberries and white asparagus, rosé is what I most look forward to when early summer rolls around. From north to south, here are six pink favorites of ours that will bring sunshine to your glass, no matter the weather.
2015 BANDOL ROSÉ • DOMAINE TEMPIER >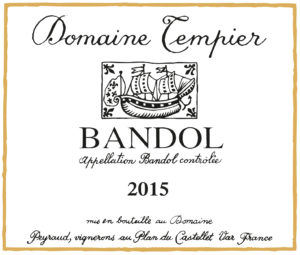 Yes, this is TEMPIER! But you shouldn't drink it because of its name, its label, its reputation, or because some say it's "the best rosé in the world." You should drink it because it's just damn good. The nose is zingy, mineral, and full of pink grapefruit. On the palate, the fruitiness of crushed raspberries and a round finish reminiscent of licorice root complement each other to create a complete, delicious rosé. The complexity will allow it to age beautifully, so do yourself a favor and hide a few bottles away for a few years.
$42.00 per bottle $453.60 per case
2015 REUILLY PINOT GRIS
DOMAINE DE REUILLY >
The 2015 vintage gives it a bit more power and color, but this Pinot Gris is still its typical pale, light, floral, fresh self. In a blind tasting, creamy apricots on a foundation of stony minerality might mislead you into thinking it's a white wine. Pure and elegant—this is a rosé that is all about terroir.
$20.00 per bottle $216.00 per case
2015 BEAUJOLAIS VILLAGES ROSÉ
CHÂTEAU THIVIN >
If you like Beaujolais, you will love this rosé—it is just as satisfying as its red brother! On days when even chilled Beaujolais might not be refreshing enough, turn to this balanced and delicate bottling. Full malo, by the way.
$18.95 per bottle $204.66 per case
2015 TAVEL
CHÂTEAU DE TRINQUEVEDEL >
One of France's oldest AOCs, Tavel only produces rosé. Leave it to their expertise to ensure that even in a sun-filled vintage like 2015 their characteristically dark-colored wine maintains plenty of finesse. The nose is beautifully intense, reminiscent of freesias and cooked strawberries. Plum, notes of iron, and herbs combine into a palate of similar intensity, making this a rosé that deserves a meal to stand next to it.
$18.95 per bottle $204.66 per case
2015 CABRIÈRES ROSÉ "PRÉMICES"
CHÂTEAU DES DEUX ROCS >
Scents of dried rosemary transport you to the hills of Languedoc, where Jean-Claude Zabalia works some of the highest-elevation vineyards of the region. Thanks to Cabrières's schist soils, Prémices has plenty of minerality. A pink wine with some backbone, it has enough oomph to partner up with aromatic dishes from the south of France as well as more exotic fare. Experimentation is highly recommended.
$14.95 per bottle $161.46 per case
2015 PATRIMONIO ROSÉ • YVES LECCIA >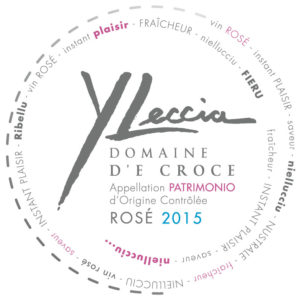 The Mediterranean is only a few kilometers away from Patrimonio, and its influence is flagrant in Yves Leccia's wines. This rosé is no exception—along with notes of Corsican maquis, it showcases a salinity that makes your mouth water and will have you reaching for a second glass. Pair it with grilled fish or a few slices of saucisson and you'll be daydreaming of the Île de Beauté . . .
$28.00 per bottle $302.40 per case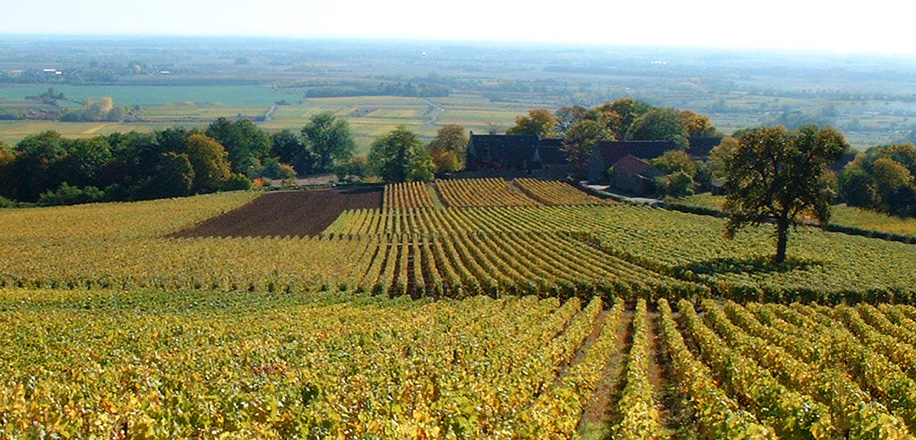 by Dixon Brooke
2013 ALOXE-CORTON 1ER CRU
"CLOS DU CHAPITRE" • FOLLIN-ARBELET >
It is hard to think of anyone making more compelling, classic, archetypical red Burgundy than Franck Follin. I'm amazed, Franckly, that we have any of his wine available to sell. Aloxe-Corton is a wine of breed and needs time to develop, so it is not necessarily an easy wine. Franck is wonderfully suited to the task. Thoughtful, unaffected, calm on the surface—but calm waters can run deep, and he has a passion for his craft. His quiet intensity and ability to focus and block out all noise deliver the type of sensational Burgundian experience that we all dream of.
$76.00 per bottle $820.80 per case
2013 SANTENAY ROUGE 1ER CRU
"LE PASSETEMPS" • JEAN-MARC VINCENT >
Jean-Marc seems to have found the key to unlocking more finesse in the rustic, full-bodied, coarse wines of Santenay: Stems! His past few vintages have shown an ethereal side and a smoothness of tannin to go along with the trademark Vincent style of fleshy, layered, concentrated Burgundy that makes a larger-than-life impression. The wine is gregarious, much like its maker.
$57.00 per bottle $615.60 per case
2012 MEURSAULT-BLAGNY 1ER CRU
"LA GENELOTTE" • COMTESSE DE CHÉRISEY >
Ancient vines, a high-altitude limestone vineyard, a low-yielding vintage that delivered concentrated wines, long and slow aging in oak in a deep stone cellar dug into the hillside . . . all the makings for an explosive Meursault-Blagny. Another world from the golden slopes just below, Meursault-Blagny is only produced from the vineyards around the Hameau de Blagny, a village founded by Cistercian monks in the twelfth century. They ventured high on the hill below the forest in a search for solace from the town's bustle. Actually, it was for the quality of the soil. Meursault up here is very stony, and built for the long haul. A mature bottle is simply magical. While not fully mature, this 2012 is wide open and a marvel to enjoy today.
$92.00 per bottle $993.60 per case
by Anthony Lynch
2014 VALTÈNESI "LA BOTTE PIENA"
LA BASIA >
The local Groppello grape stars in this delightful, quaffable red from the shores of Lake Garda. Beyond being a lot of fun to say, Groppello offers a light-bodied frame and energetic, bright fruit flavors that provide the elemental pleasure we seek in wine. At the estate, it was served alongside fettuccine tossed with fragrant porcini mushrooms and a sprinkle of chopped parsley, but this is truly a vino da tutto pasto: a red you can pop open for whatever reason you damn want.
$16.00 per bottle $172.80 per case
2014 DOLCETTO DI DIANO D'ALBA
"SÖRÌ CRISTINA" • IL PALAZZOTTO >
For a red of such a dark, inky purple hue, it's amazing how smooth it goes down. This Dolcetto has no lack of guts, but its structure does not prevent it from being utterly gulpable. A perfume of violets and generous, juicy fruit make Palazzotto's Dolcettos some of the most scrumptious, easygoing additions to our portfolio as of late. Bottled unfiltered for your drinking pleasure.
$16.95 per bottle $183.06 per case
2014 BARBERA D'ALBA SUPERIORE
"CASCINA DARDI" • A. & G. FANTINO >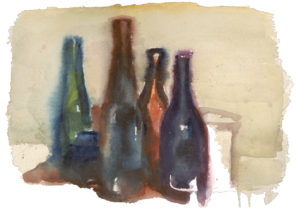 Barbera's versatility and flat-out deliciousness mean it is always a good idea to have a bottle or two on hand. That is especially the case when it comes from an established producer like the Fantino brothers of Monforte d'Alba. These seasoned Barolistas farm sixty-year-old Barbera vines planted in a privileged site alongside their finest Nebbiolo, giving a red priced for everyday that bears the mark of its fine terroir. The cool 2014 vintage presents a lively, zesty Barbera with abundant fresh red fruits and a texture that makes it hard to say no to another glass.
$21.00 per bottle $226.80 per case