Northern Rhône
by Dixon Brooke
2014 CROZES HERMITAGE "TIERCEROLLES"
BARRUOL / LYNCH >
The collaboration between Louis Barruol of Gigondas and Kermit continues to evolve, and if these most recent releases are a sign of the direction this project will take in the future, we are in for a real treat. As quality-seeking merchants with firm ideas about what Crozes and Côte-Rôtie should taste like, we have open minds, noses, and palates that have led us to Louis's doorstep—in Gigondas, of all places. What we have here is a winning partnership. Pay attention to this Crozes cuvée: all of the fruit is sourced from the prized hillside terroirs of the appellation. These hillsides represent a very small percentage of its planted surface and bear more resemblance to Hermitage than Crozes Hermitage and Côtes-du-Rhône. You'll find the classic northern Rhône Syrah floral aromatics, a texture of velvet, and a wine of class, finesse, and complexity.
$35.00 per bottle $378.00 per case
2013 CÔTE RÔTIE "LA BOISSELÉE"
BARRUOL / LYNCH >
Stepping up a bit to the "Roasted Slope," La Boisselée is a proprietary cuvée whose blend changes from year to year based on whatever tastes best. In 2013 the wine was sourced exclusively from the lieu-dit of Le Plomb, a mica-schist terroir north of Ampuis, above Nève and Viallère. The aroma of well-made Côte-Rôtie (stems included) is unmistakable. When you smell it, you wonder whether the appellation was named for the sunbaked slopes or the wine's roasted aroma; suggestions of charred meat and sometimes coffee are usually present. Floral perfumes are also typical, especially white lilies. On the palate, this wine is ample, with a full, mouth-filling texture, and the tannins are smooth as silk—the sun gets the best of the earth. As good as La Boisselée is now, it will be glorious in ten years.
$79.00 per bottle $853.20 per case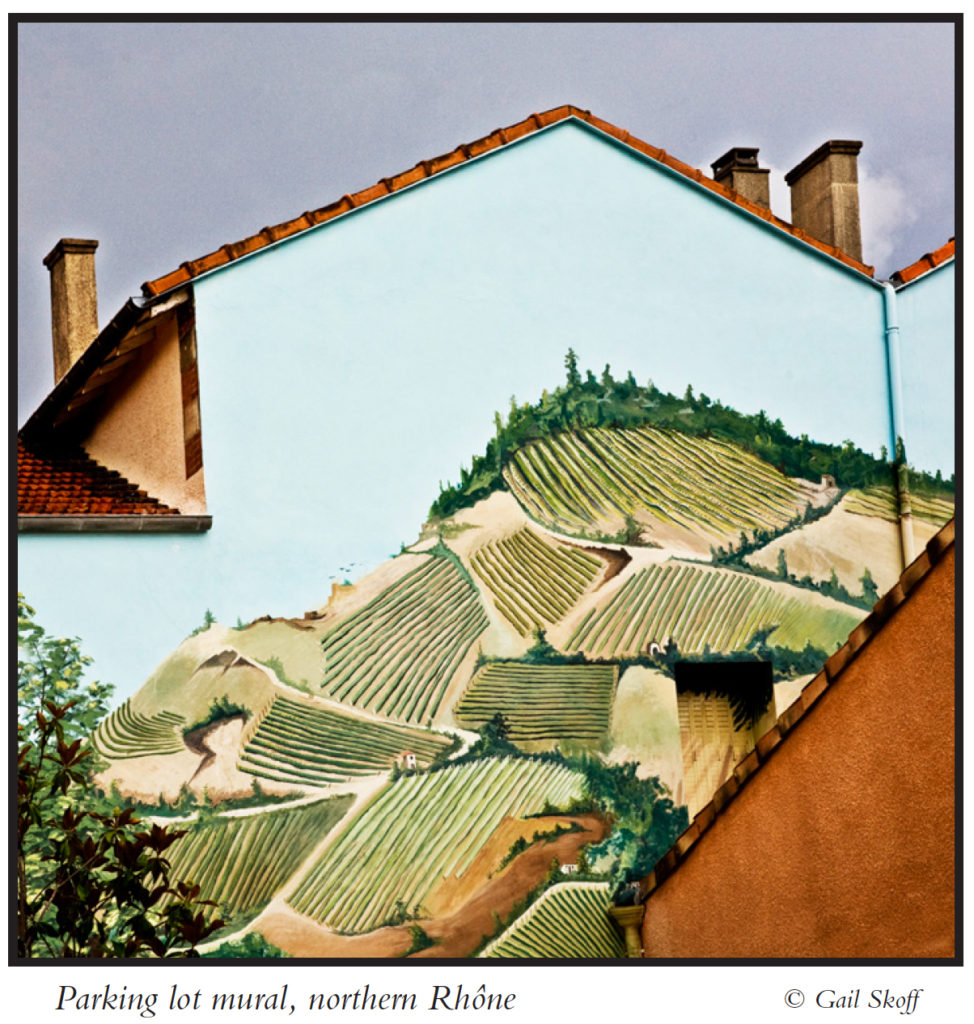 2014 SAINT JOSEPH ROUGE • LIONEL FAURY >
This is without a doubt one of my favorite red wines in our entire portfolio. I like its medium body and its corresponding versatility at table. I like its reasonable price and its consistent ability to over-deliver, both young and old. Here are a few more appropriate adjectives, without delving into the aroma wheel: pretty, sleek, gutsy, smart, polished, and fit. Above all, this wine puts pleasure first, yet does so in a way that makes you thoughtfully take notice. It has presence. There are many other wines as good for the price but none better.
$32.00 per bottle $345.60 per case