Introducing Davide Vignato, Domaine Pierre Guillemot, Mighty Alsace
The August Newsletter is now available.
Click here to download the pdf.
Highlights from this month's newsletter…
INTRODUCING DAVIDE VIGNATO
by Dixon Brooke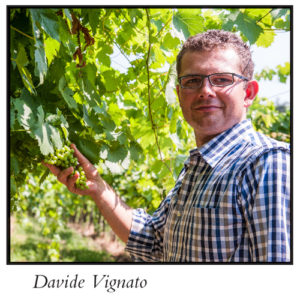 I am so grateful for having discovered this obscure region, in the volcanic basalt hills east of Soave in northern Italy's Veneto. I have always loved Venetian whites made from the Garganega grape, and here I came upon an entirely new expression. Gambellara is like Soave but less suave—the basalt and Davide's biodynamic viticulture give a dry, nervy, stony, citrusy expression of Garganega that is incredibly thirst-quenching and invigorating.
2013 GAMBELLARA CLASSICO "EL GIAN" >
This delicious Italian white offers refreshment, with wholly original flavors. Lemon zest, star fruit, wet stone, and white flowers all coat the palate in a bone-dry, vitalizing, and immensely enjoyable wine. Picture yourself savoring a glass to stimulate your taste buds as you prepare a meal, perhaps with some antipasti, the way you'd enjoy Fontsainte's Gris de Gris, for example.
$14.95 per bottle $161.46 per case
2010 METODO CLASSICO "CUVÉE DEi VIGNATO" >
On our quest to find you delicious, honestly made wines from well off the beaten track, this Champagne-method sparkler made from the indigenous Durella grape ought to fit the bill. You won't believe the aromatics rising out of your glass with this one! It tastes like you have dipped a straw into the basalt terreno of the Gambellara hills and taken a big, fizzy sip. Uncommonly flinty and stony, Cuvée dei Vignato contains lovely pit fruit and a hint of acacia honey, thanks to the extended aging on the lees.
$27.00 per bottle $291.60 per case
DOMAINE PIERRE GUILLEMOT
BURGUNDIAN ELEGANCE SINCE 1947
by Julia Issleib
The members of the Guillemot family are without a doubt among the most generous people we work with. Tastings at the domaine always end with an old vintage from the '70s, '60s, or '50s, and for very exceptional occasions from the 1947 vintage, the first that Pierre Guillemot bottled.
Pierre's grandsons, Vincent and Philippe, are deeply rooted in their long family tradition but curious to learn something new, wanting to make sure to use all the tools at their disposal in order to create their assertively traditional, bright, brilliant wines.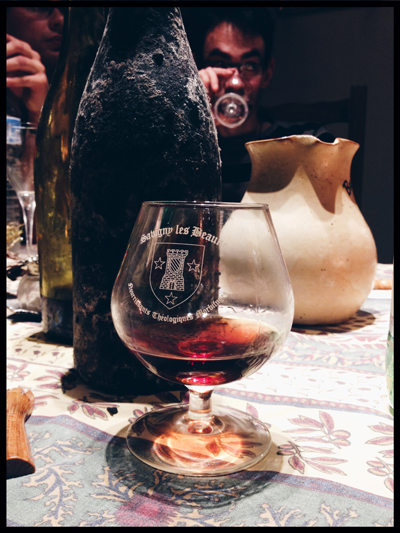 2014 SAVIGNY–LÈS–BEAUNE BLANC "DESSUS LES GOLlARDES" >
If you're lucky enough to taste at Domaine Guillemot, the tasting will invariably start with this white: current vintage first, then an unlabeled, dusty bottle covered in mold, freshly fetched from the depths of the cellar. The oldest one I've tasted was from 1975, and it was gorgeous—a toasted hazelnut nose, buttery richness on the palate, but still a lot of freshness. So you should buy enough to drink half now and forget the other half for a decade or more.
$40.00 per bottle $432.00 per case
This could be your weekly Burgundy. It's fresh and thirst-quenching, thanks to its beautiful minerality and red fruit aromas. After a while, notes of leather, violets, and underbrush make the wine gain in complexity and allow it to accompany your entire meal.
$24.00 per bottle $259.20 per case
2014 SAVIGNY AUX SERPENTIÈRES PREMIER CRU >
The family's flagship premier cru Serpentières vineyard stands out as a Savigny of great elegance, complexity, and profoundness. Blackberries, herbs, dark chocolate, juniper . . . all come together into a multilayered wine of beautiful balance that deserves to be aged for a few years.
$46.00 per bottle $496.80 per case
by Dixon Brooke
2014 RIESLING "VIGNOBLE D'E"
domaine OSTERTAG >
André Ostertag's classic Riesling bottling from his hometown of Epfig has to be one of the purest, most typical bottlings of the variety in the world. The Ostertag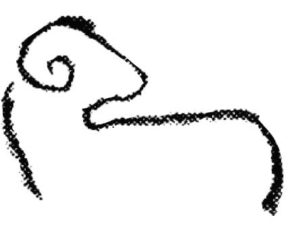 domaine, founded in 1966, celebrated fifty years of history this year. André's father handed him the keys to the family cellars when André was in his early twenties, and he taught himself how to make wine the old-fashioned way: over time, by doing. We are the beneficiaries of his patiently honed expertise.
$28.00 per bottle $302.40 per case
2012 PINOT GRIS "FRONHOLZ"
domaine OSTERTAG >
Fronholz is typically the raciest, stoniest of the Ostertag family of Pinot Gris. From the deliciously approachable and impeccably balanced 2012 vintage, this fine-grained, ethereal example is no exception. I have been singing the praises of great Alsatian Pinot Gris a lot lately, and I don't intend to slow down. There are currently more white Burgundy lovers than dry Alsatian Pinot Gris lovers out there, and I aim to even the score!
$54.00 per bottle $583.20 per case
Dry Muscat is one of Alsace's most undervalued and least-known treasures, and also one of my favorite apéritifs. Try it with a bowl of fresh strawberries––it sings!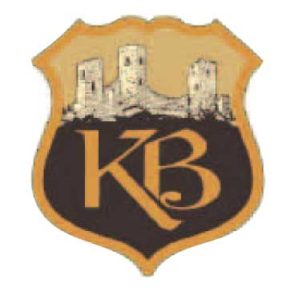 Don't run the other way when you see the word Muscat, thinking you will be buying a dessert wine. In Alsace, they grow several variations of the grape, and they specialize in producing dry wines that have the added benefit of Muscat's beautiful and complex aromatics. It is considered a noble grape in Alsace, and the grands crus from the best sites can be some of the region's longest-lived wines. This beauty from Kuentz-Bas doesn't need to age another day.
$24.00 per bottle $259.20 per case
2014 RIESLING GRAND CRU "EICHBERG"
TROIS CHÂTEAUX • KUENTZ–BAS >
This vintage will go down in the books as a historic one for Alsatian Riesling. It has the power and intensity of 2010, but with less residual sugar and therefore even more purity. Eichberg is one of two large grands crus located below the town of Husseren-les-Châteaux, which Kuentz-Bas calls home. The other is Pfersigberg. The latter's wines are known for finesse, while Eichberg is all about power. These are big, masculine wines that you definitely do not need to be in a hurry to consume. Samuel Tottoli at Kuentz-Bas has made some of the greatest wines in his career with his range of 2014 Trois Châteaux Rieslings. I would hate for you to miss them.
$49.00 per bottle $529.20 per case
2014 EDELZWICKER • MEYER–FONNÉ >
One of my preferred house wines (especially handy since it comes in a liter-sized bottle), Meyer's "Edel," as they call it locally, is wonderfully balanced between fruity and dry. A custom blend every year from all the various grape varieties and terroirs that Félix Meyer works, this delightfully tasty wine has a complexity-to-price ratio that is one of the highest in the KLWM portfolio.
$18.00 per liter bottle $194.40 per case
2013 RIESLING GRAND CRU "SCHOENENBOURG"
MEYER–FONNÉ >
Powerhouse intensity, concentration, kaleidoscopic flavor, unique terroir: in short, one of the great Riesling terroirs in all of northern Europe, particularly when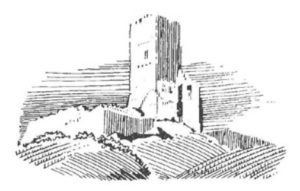 translated by the talented hand of Félix Meyer. Much like the weighty clay and marl terroir itself, Schoenenbourg is heavy stuff. Only ten cases are imported into the United States every year—well, nine and a half after I get my share. Compare its price to that of a top grower's premier cru white Burgundy and then try to develop a list of reasons not to jump all over this opportunity delivered by the current imperfection of market forces.
$54.00 per bottle $583.20 per case