November Newsletter: Annual Champagne Sale, Grand Cru Alsace, Brunello
The November Newsletter is now available.
Click here to download the pdf.
Highlights from this month's newsletter…
CHAMPAGNE
A NEW ERA
by Anthony Lynch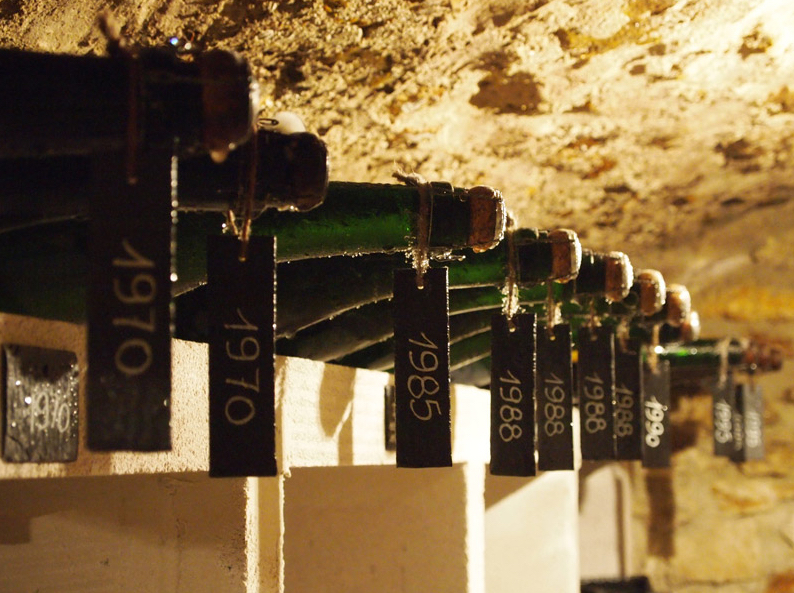 Times are changing in the Champagne world. From its chalky fields to the cool, dim cellars below, producers are rethinking their approach to the storied bubbly, aided by advances in viticulture and winemaking, plus a climate that seems more conducive to ripening each year. Meanwhile, the world's increasingly sophisticated consumers are drinking Champagne with a newfound zeal, sparking valuable debate about farming practices, dosage, and blending in relation to the all-important idea of terroir.
The rise in popularity of so-called "grower Champagnes"—Champagnes farmed, harvested, vinified, bottled, aged, and disgorged by the same people—has changed the way we look at the category as a whole. Should Champagne be a consistent product from year to year determined by each producer's house style, or should it instead be a candid translation of the nuances of each vintage and vineyard site?
Artisans like Paul Bara and J. Lassalle—among the first, and certainly the longest-standing, of such "grower Champagnes" present in the United States—succeed in embodying both sides of this trenchant debate. In other words, their house styles are deeply rooted in terroir. Consider Bouzy's sunny south-facing slopes, where Pinot Noir thrives, yielding Bara's accordingly bold, ample, exuberant wines. Alternatively, a vigneron's touch—or a vigneronne's, in the case of the three generations of Lassalle women to manage the estate—can also help define a house style: one can point to their use of malolactic fermentations and careful blending of different climats and cépages as the key to their lush, creamy, sublimely refined Champagnes.
Our last, but not least, Champagne house, Veuve Fourny & Fils, offers a window into the changing nature of the Champagne world. Proud ambassadors of racy Côte des Blancs Chardonnay, the brothers in charge represent the cutting edge of experimentation, always seeking a purer and more transparent expression of terroir. They have questioned, and even eliminated, dosage in certain cuvées; they dabble with barrel aging; they even take the concept of site specificity to the extreme with their tête de cuvée, an old-vine Blanc de Blancs from the family's treasured little clos.
The one thing we can say with certainty about today's Champagnes is that they are better than ever before. It is only fitting that consumers have acquired a new appreciation for the wine, realizing its value goes far beyond the occasional celebration or holiday. Indeed, we should be drinking Champagne year-round, appreciating its virtues at table, and we should be cellaring more Champagne for the future. On that note, enjoy our yearly Champagne sale with discounted prices on the following offerings from Paul Bara, J. Lassalle, and Veuve Fourny.
Paul Bara • bouzy
bottle

case

15%

25%

regularly

discount

discount

NV Brut Réserve Grand Cru 100%

$57.00

$48.45

$513.00

NV Brut Rosé Grand Cru 100%

63.00

53.55

567.00

2007 Brut Grand Millésime
Grand Cru 100%

70.00

59.50

630.00

2005 Brut Grand Cru
100% "Special Club"

105.00

89.25

945.00

2005 Brut Grand Cru 100% "Comtesse
Marie de France"

148.00

125.80

1,332.00

2004 Brut Blanc de Noirs Grand Cru
100% "Annonciade"

200.00

170.00

1,800.00
J. Lassalle • Chigny–les–roses
| | | | |
| --- | --- | --- | --- |
| | | bottle | case |
| | | 15% | 25% |
| | regularly | discount | discount |
| NV Brut Rosé 1er Cru | $66.00 | $56.10 | $594.00 |
| 2009 Brut 1er Cru "Cuvée Angéline" | 89.00 | 75.65 | 801.00 |
| 2006 Brut Blanc de Blancs 1er Cru | 82.00 | 69.70 | 738.00 |
| 2005 Brut 1er Cru "Cuvée Spéciale" | 89.00 | 75.65 | 801.00 |
Veuve Fourny • vertus
bottle

case

15%

25%

regularly

discount

discount

NV Brut Blanc de Blancs 1er Cru

$50.00

$42.50

$450.00

NV Brut 1er Cru "Grande Réserve"

47.00

39.95

423.00

NV Brut Rosé 1er Cru

57.00

48.45

513.00

NV Extra Dry 1er Cru

48.00

40.80

432.00

2011 Extra-Brut Rosé 1er Cru
"Vinothèque"

89.00

75.65

801.00

2009 Extra-Brut 1er Cru
"Monts de Vertus"

79.00

67.15

711.00

2006 Extra-Brut 1er Cru
"Clos Notre Dame"

176.00

149.60

1,584.00
Limited selection of tenths and magnums available.
Please call the store at (510)524-1524.
GRAND CRU ALSACE
by Dixon Brooke
2014 RIESLING GRAND CRU "MUENCHBERG"
DOMAINE OSTERTAG >
Muenchberg is a glorious hidden mountain in northern Alsace, off the beaten track, with a gentle slope and mystical air about it (they don't call it Monk's Mountain for nothing). Nobody has worked more tirelessly to make the terroir famous than André Ostertag. He consistently provides fireworks in the bottle and an aging potential that rivals any dry Riesling in Alsace. It is a sure buy every year. Certainly you shouldn't miss the 2014, one of the greatest Alsatian Riesling vintages in memory. If you want to smell and taste terroir, start here.
$60.00 per bottle $648.00 per case
2012 PINOT GRIS GRAND CRU "SOMMERBERG WIPTAL"
ALBERT BOXLER >
Wiptal is the highest-altitude portion of the Sommerberg vineyard in Niedermorschwihr, a perfect amphitheater that clings to the very top of the vineyard's steep granite slope. When Jean Boxler looks out his kitchen window in the morning, he sees the sun glinting off its trellises. The brilliance of this site is its ability to produce sumptuously rich and perfumed Pinot Gris that maintains a vibrant acidity and stony backbone. It is as grand as Pinot Gris gets.
$79.00 per bottle $853.20 per case
2014 RIESLING GRAND CRU "KAEFFERKOPF" MEYER–FONNÉ >
I tell our sales staff to remember Kaefferkopf with the word "kaleidoscope." Kaleidoscopic aroma, kaleidoscopic flavor. The soil is also a kaleidoscope of geology. It is no wonder that the wines from this site were listed simply as "Kaefferkopf" on the great French wine lists of the past century, without the necessity of naming the region or the grape variety. Félix Meyer's 2014 Riesling from this storied terroir does not disappoint. Power, intensity, and complexity combine to bring us a Riesling for the ages.
$52.00 per bottle $561.60 per case
BRUNELLO
by Dixon Brooke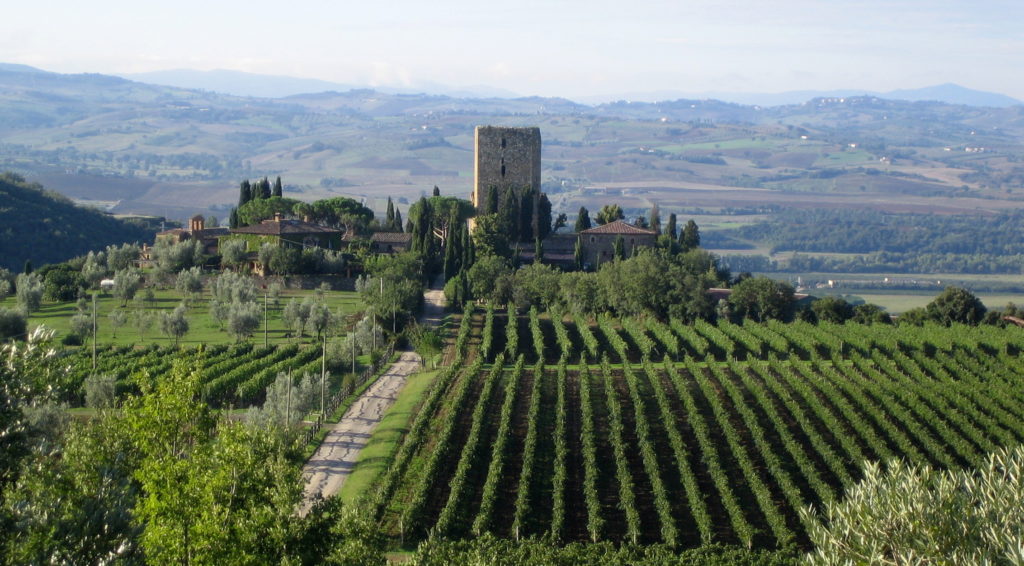 2011 BRUNELLO DI MONTALCINO • SESTI >
Sesti's new Brunello is seductive, tuned up, honed to perfection, and screaming out of the Brunellian gates. It can be enjoyed immediately or savored for many years (store it in a good cellar). There is nothing quite like a great bottle of Brunello when it is ripe for the picking.
Start with its deep, luscious nose. The wine is savory, thick, juicy, wonderfully saucy, almost truffly, with a sensation of freshly turned earth. In my notes taken while tasting it for the first time in April at the Castello di Argiano, Sesti's hilltop estate, I compared it to a vinous ragù that has been cooked down for a long time with tomatoes and herbs. "Drink with pasta as if sauce," I wrote. (You should probably still include the pasta sauce.) It also possesses a lovely tannin that is fine and thirst-enhancing with zero aggression.
There are so many Brunelli out there to choose from these days. We think this is one of the very best, and it never disappoints. Proprietor Giuseppe Sesti, an astronomer from Venice who has been deeply involved in his own blend of organic/biodynamic/cosmic viticulture ever since he purchased his estate in the seventies, explained the secret of his land to me recently: "The ancients talked of the aria buona di Argiano [good air of Argiano]. The castello is perched on a promontory surrounded by two valleys that channel cooling winds from the Mediterranean up to the vineyards, keeping the vines cool throughout the summer despite the sometimes scorching heat." This is one of the most important keys to the perennial freshness of Sesti's Brunello: with wine—as in real estate—location, location, location!
$85.00 per bottle $918.00 per case